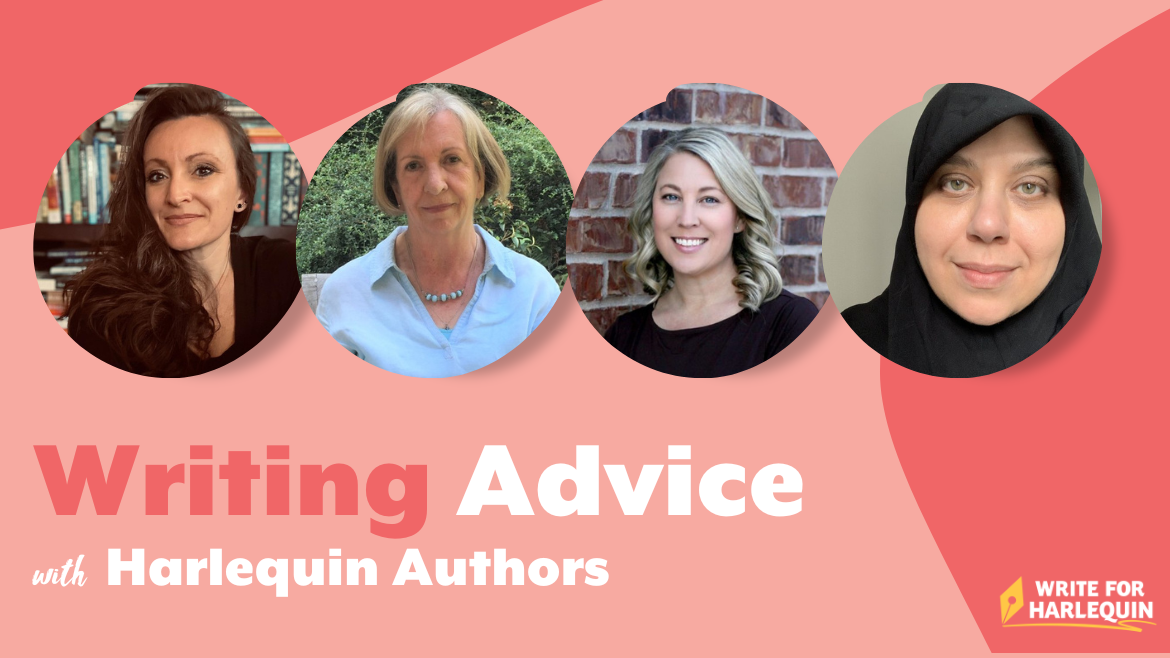 In need of some writing advice? Well look no further because the Harlequin authors are here to help! Today we're diving into the I Got the Call archives to get their best tips.
Kristine Lynn:
"Don't give up. I had so many rejections from Harlequin at first, but every single one taught me about writing series romances and the structure of a well-crafted story. I devoured books in the line I was targeting and took notes on what worked in those stories. I used the advice I received from my own rejections to learn and grow as an author. I also wrote new stories while I waited for feedback (or hopefully—a contract!). That was the key; I never stopped moving forward with my craft and passion. It won't be easy, but it will be worth it—I promise."
Read Kristine's original I Got the Call story, and make sure to check out Kristine's Harlequin debut, Brought Together by His Baby.
---
Suzanne Merchant:
"Don't give up! I almost did, at one point, but was encouraged to keep going by enthusiastic family and friends. I've heard it said in the RNA community that the key to success is perseverance, and that is certainly true in my experience. Join the RNA, if possible, enroll on their New Writers' Scheme and, most importantly, act on the advice you are given in your report. You may feel disappointed or sad when someone doesn't like your story but listen to their point of view and try again."
Read Suzanne's original I Got the Call story, and make sure to check out Suzanne's newest release, Off-Limits Fling with the Billionaire.
---
Kate Angelo:
"Aspiring writers can find an infinite amount of advice about the craft of writing online, through constant reading, and by speaking to other authors. But my advice to anyone who wants to be an author is to learn the art of self-discipline. If you can't discipline yourself, all the knowledge and talent in the world won't help you finish a novel."
Read Kate's original I Got the Call story, and check out Kate's Harlequin debut, Hunting the Witness.
---
Heba Helmy:
"Write from a place of wanting to honour your readers—their time, their intelligence, their willingness to be led by you into a story. But don't forget to also honour the narratives and characters you create. Constantly ask yourself what are the stories you want to put into the world and why should they matter? I think that by finding your answer to that, the time and effort (because, let's face it, writing is HARD!) you expend in their telling will not have been wasted."
Read Heba's original I Got the Call story, and make sure to check out Heba's Harlequin debut, The Earl's Egyptian Heiress.
---
For more from our Harlequin authors, catch up on all our I Got the Call stories.