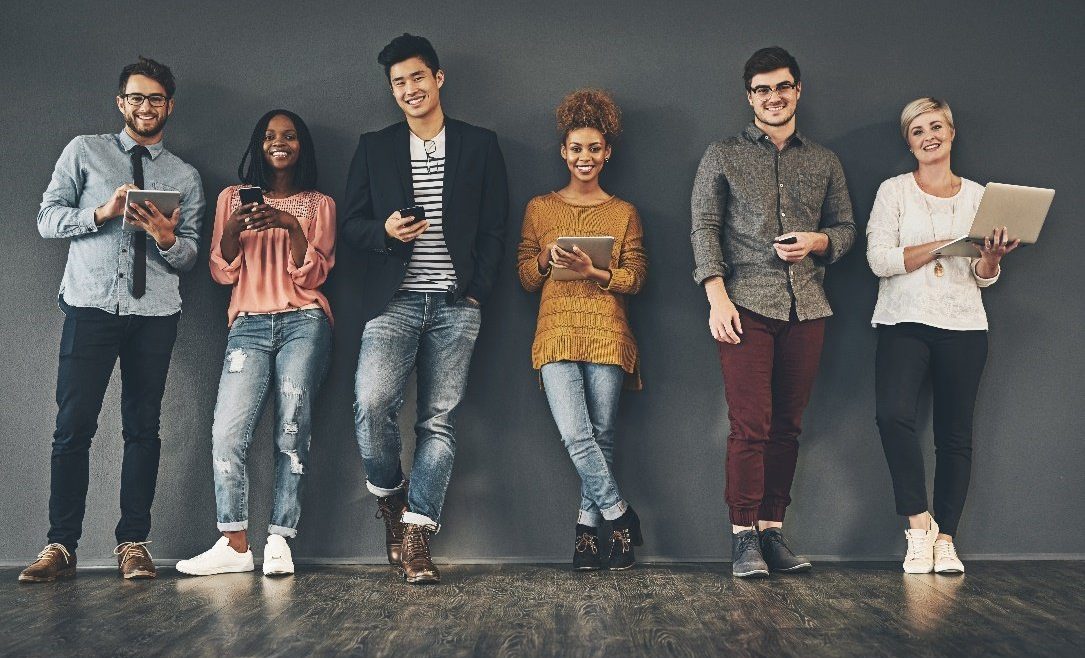 We welcome all authors to the Harlequin community. The romance reading and writing community includes people of all backgrounds, communities and cultures who enjoy stories that celebrate love and happiness. Harlequin is committed to publishing a wide range of diverse and inclusive authors and stories so that readers see themselves reflected in the books we publish.
We are actively looking for more story submissions from writers in underrepresented communities for all Harlequin romance lines and Carina Press. We welcome you to submit to your preferred romance line. Check out the writing guidelines for each series or submit your story here. Authors in underrepresented communities are welcome to include the #RomanceIncludesYou hashtag with the title of their manuscript so that editors can easily see it for review.
We view diversity broadly and welcome underrepresented voices, including, but not limited to, authors who identify as Black, Indigenous or people of color (BIPOC), members of LGBTQ+ communities, marginalized ethnic and religious cultures, and people with disabilities and neurodiversity.
Read Harlequin's latest diversity, equity, and inclusion update.
We're reaching out to writers in various ways:
Harlequin editors participate in conferences promoting diversity in publishing to meet writers and hear their story pitches – in person and virtually. See where we're going to be this year.

Editors take part in #DVpit, #PitBLK and other online story pitch events that connect editors with

underrepresented voices

.

Editors reach out directly to authors and agents we are interested in working with to bring more diverse voices and stories to Harlequin readers.

Harlequin's

Romance Includes You

Mentorship is an annual program that invites romance submissions by debut romance writers in underrepresented communities. Sera Taíno won in 2020 and published her debut, A Delicious Dilemma in Harlequin Special Edition. She is now the author of three published Harlequin books. Faye Acheampong, a British romance writer, won in 2022 and we are excited to release her debut, A Christmas That Changed Everything, in Harlequin Romance/Mills & Boon True Love in October 2023. Emma-Claire Sunday became the 2023 mentorship recipient for Romancing the Duke's Sister, a

Regency romance

about two high-society women of the Ton, to be published in fall 2024 by Harlequin

Historical Romance

.

Harlequin's Diverse Voices Scholarship offers support for students in writing programs at four institutions in Canada and the U.S. Find out more about our scholarship.

As we work to increase representation in Harlequin's romance imprints, we are making diversity integral to the development of new romance imprints. Launched in 2020, Carina Adores is a trope-driven romance line featuring LGBTQ+ protagonists finding their happily ever afters. Afterglow Books, launching in 2024, features characters from all walks of life chasing their dreams and finding love that is true to who they are. Both lines have attracted a talented and diverse group of authors.
Connecting with authors at events
We support writers conferences and events that promote diversity in publishing, including:
Romance Slam Jam
The Festival of Literary Diversity
One Love Reader and Author Reunion
Black Ink Charleston
Chicago-North Romance Writers Spring Fling
Christian Book Lovers Retreat
Black Pens, a UK writing retreat for Black womxn
Word on the Street
Toronto Romance Writers
Steamy Lit Con
Welcoming Black Authors
We recognize the importance of the Black Lives Matter movement and the need for more Black voices in publishing and the romance genre. In addition to our overall outreach activities, we welcome more romance submissions from Black authors. Authors can submit unagented manuscripts for Harlequin's romance lines through Harlequin.Submittable.com anytime.
We also help readers discover books written by authors in underrepresented communities on the Black Romance page on Harlequin.com, the Harlequin Ever After blog, our social media platforms, reader events, industry tradeshows, and in outreach to book reviewers, librarians and booksellers.
As always, we welcome submissions from all authors via Harlequin.Submittable.com.