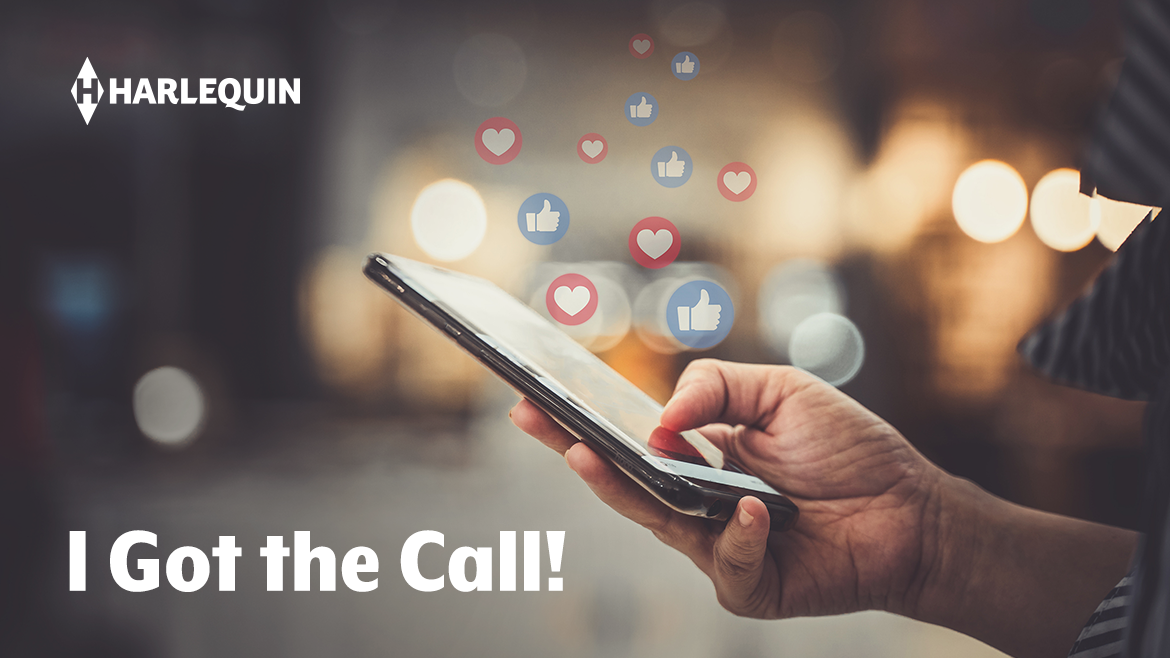 Harlequin: Tell us about yourself. Our readers want to know!
Heba Helmy: Born in Egypt, raised in Canada, I'm a former high school teacher who currently works as a part-time professor. I hold a Masters in English Literature and a PhD in Education from the University of Toronto. I don't have much of a life outside of work and writing—so thankfully, I can escape into my story worlds—where things are never boring (or, at least, they're not supposed to be!).
H: Why did you want to become a romance writer?
HH: Although I've been thinking about and working in/on narratives for a long time, it's only been in the last few years that I finally realized ALL my favourites contain elements of love and romance! I'm passionate about diversity and marginalized representation in books so I've aimed to write stories where Muslim heroines get to have grand adventures. Writing ones where they fall in love on their own terms might just be the grandest of all!
H: What were the big steps in your journey to becoming a published author?
HH: Although I have been writing books since the 5th grade (don't ask me how long ago that was!), I started actively pursuing traditional publication in 2017. It was with a YA dystopian novel (of course featuring a love triangle!) and although it did okay in the query trenches—I still had much to learn about marketability and craft. I kept on writing and learning with subsequent works. In 2020, I got into the Pitchwars contest; and in 2021, I was chosen as a Highlights Foundation Muslim Storytelling Fellow.
These mentorships introduced me to great (publishing!) people and while I thought I was firmly entrenched in the YA space, much of the feedback I got from them was that my work was tonally more adult—and that the historical and romantic aspects of my stories were my strong suits. Early this year, I decided to try my hand at writing something new that was concentrated on those particular elements.
The Victorian Era was one I knew well because of my master's degree and I had heavily researched Nile Delta agriculture for a different manuscript—plus, I knew the region well from visits to family. It'd been years of struggling with other manuscripts but the plot and characters from THE COTTON PASHA's DAUGHTER came to me like a gift.
The Harlequin Historical submission guidelines were fundamental to the writing of the novel. I completely targeted and wrote the story with its parameters in mind.
Then, because I was practically stalking the line's editors, I saw that Carly Byrne had volunteered to be a mentor for the July 2022 SMOOCHPIT contest. I had zero expectations but then…she chose my title! As part of the program, mentors give feedback on the query, synopsis and first 50 pages but when I told Carly that I hoped to one day submit it to Harlequin, she offered to read the whole thing. The rest, as they say, is history!
H: What advice would you offer aspiring writers?
HH: Write from a place of wanting to honour your readers—their time, their intelligence, their willingness to be led by you into a story. But don't forget to also honour the narratives and characters you create. Constantly ask yourself what are the stories you want to put into the world and why should they matter? I think that by finding your answer to that, the time and effort (because, let's face it, writing is HARD!) you expend in their telling will not have been wasted.
H: What did you do when you got the call from Harlequin?
HH: I sat there for a bit in shocked silence, totally disbelieving. Only when I signed the contract did I start to believe it might be real, and let out the proverbial breath I didn't know I'd been holding (!). Then I piled my desk with calla lilies because, apparently, they're known to help purify the air for better breathing.
I feel joy, yes, but also relief because finally my dream of being an author is becoming a reality! I hope readers will love The Cotton Pasha's Daughter!
Now let's hear from the editor, Carly Byrne:
Heba's historical romance immediately caught my eye during the SmoochPit mentorship program. The Egyptian characters and history offer a new perspective on the popular Victorian era, and Heba's evocative writing brings the setting and romance vividly to life. I can't wait for readers to enjoy Heba's debut, which will be out late next year!
Welcome to Harlequin, Heba! And read more I Got the Call stories from new Harlequin authors at our archive.