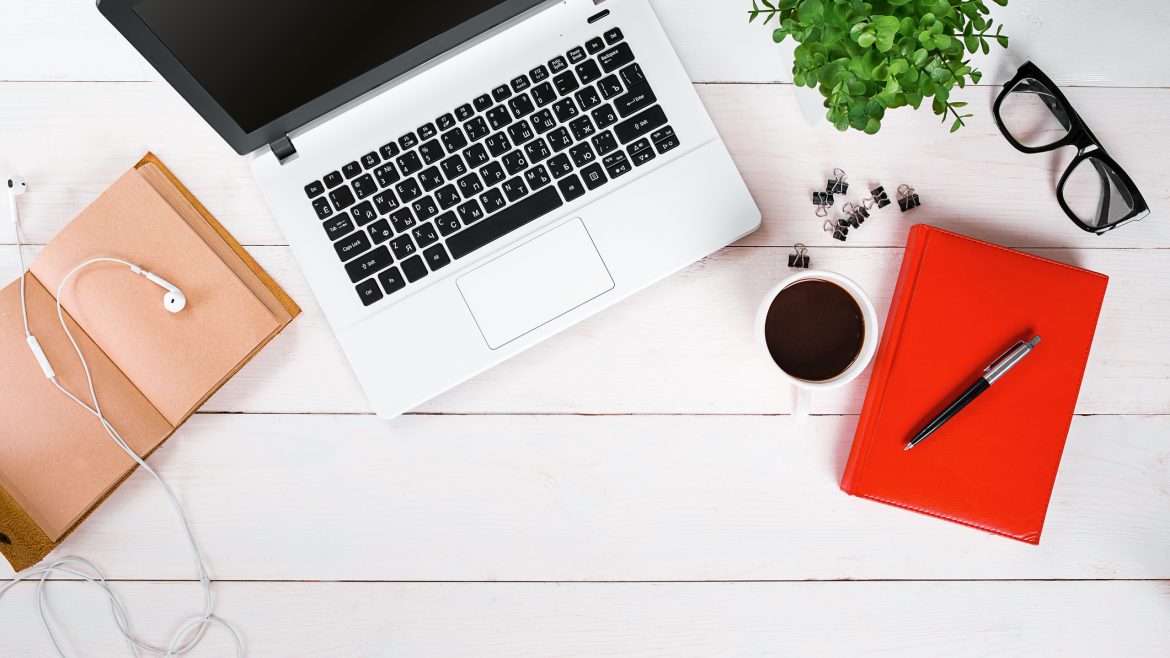 The Blackwell authors are proving the third time's a charm with their new miniseries from Harlequin Heartwarming. Following Return of the Blackwell Brothers and The Blackwell Sisters, The Blackwells of Eagle Springs launched this summer with Wyoming Promise by Anna J. Stewart. But coming up with a plot thread big and strong enough to carry through five books, especially when it's written by five different authors, isn't always easy. Today, Anna J. Stewart, Amy Vastine, Carol Ross, Cari Lynn Webb, and Melinda Curtis offer advice on creating a carry-through plot that will remain strong for the entire run of your series.
Anna J. Stewart: There are a number of elements that really feed into writing a plot thread through multiple books. So much of what we write with the Blackwells comes down to character and since we've now written three Blackwell series, it made sense for us to stick with what had worked so well with the previous go-rounds. When we created the character of Elias Blackwell, also known as Big E, we ended up gifting ourselves with a treasure trove of unmined material for moving forward.
The patriarch of the Blackwells is a well-rounded character, but he's also a man we still don't know a lot about. Take for instance the fact that he has an estranged sister! We always knew there was so much more to his backstory, so pulling from that really gave us the fodder we needed to flesh out an entirely new area of his life and introduce readers to a new branch of the family tree. And the more we dug into that history, the more information we could feed into an ongoing plot—both for the individual romances and for Big E's story to continue.
Amy Vastine: I know the pantsers won't like to hear this, but you gotta plot this one out! When writing a series with a carry-through plot, you have to map it through to the end. Everyone in the series has to know what is going on from beginning to end in their story. We spent a lot of time talking and tweaking to make sure we had a solid idea regarding what was going to happen in each book to move the overall storyline ahead. My pantser friends could do their thing with their individual romance, but the storyline we shared was decided ahead of time. We brainstormed a lot of ideas and thought about how we could gradually raise the stakes in each book. We also considered how to slowly reveal little nuggets of information so we didn't tell the whole story at once. Everyone needed to do a little reveal in their book. The pacing is important!
Carol Ross: One of the best parts about working with authors who double as friends is having the confidence to pluck seemingly insignificant elements from their stories, sprinkle on some more detail, and then turn them loose in our own stories. While not essential to the plot per se, expounding on these elements and/or mentioning them in multiple books can really lend authenticity to a series. This can take many forms, too! Such as the inclusion of an exceptionally engaging character like the wise, chess-playing Pops in The Return of the Blackwell Brothers or a charming and iconic location like the Cranky Crow in The Blackwells of Eagle Springs. It's especially satisfying when readers take the time to tell us how much they adore "our" colorful characters or how they'd like to hang out in "our" town!
Cari Lynn Webb: I'm going to echo what the others have already mentioned. An ongoing plot thread absolutely needs to be plotted out in advance. And strong characters, with their own character arcs inside that ongoing plot do make all the difference. It comes from layering: having a plot thread that has depth which can then be revealed gradually within each story. And characters who have layers with both internal and external conflict. Because at the core of everything is how much the reader cares about your characters. When you have an interesting, layered character on an equally interesting journey and a reader who eagerly wants to find out what happens next, then you've hit the mark. Once you have that in place, it becomes about the details—what to reveal in each book, what plot twists to add, and how to keep the plot thread from losing strength. That's not to say that things don't change once the actual writing starts and stories start coming together. Even with a roadmap, detours are sometimes required and those can be both fun and frustrating. When that happens, my advice is to stay flexible and open because sometimes it could be the smallest tweak that levels up your story and makes it even better.
Melinda Curtis: Well, we've told you how important it is to have an over-arching plot, one that carries through every book. But how do you create that before you write? Or more importantly, how do you create that before you pitch the series to editorial? I'd recommend coming up with the identification of big trouble in Book 1 and what the end result will be in the last book. And then you need to think of this as if you're plotting the middle of a book. What happens in between to cause more trouble? How can you make the stakes more important? That's your homework, lol, and it's a group project if you're creating a multi-author series.
Not only does this third Blackwell series have an over-arching plot (save the town and ranch from being converted into a lake for a luxury development), but if you read closely you may have noticed we did the same thing for my hero and heroine featured in the fifth and last book of the series, Wyoming Christmas Reunion. You'll see my characters mentioned in Books 1-4, setting up their situation for Book 5. Each time they're mentioned, their situations are changing. This is a great technique (also known as Easter Eggs) to add depth and pleasure to a series, whether you're writing a series on your own or with other authors.
Be sure to check out all five books in The Blackwells of Eagle Springs miniseries from Harlequin Heartwarming, available now!