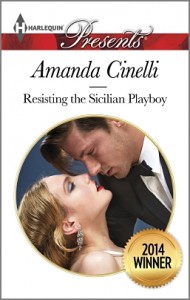 Happy Release Day to new Harlequin Presents author Amanda Cinelli, the winner of So You Think You Can Write 2014! Her debut title, Resisting the Sicilian Playboy, is available here – you won't want to miss it!
We hope you enjoy this short video of Amanda as she explains how she got hooked on Harlequin, where her inspiration for her award-winning book comes from, how it felt to get 'The Call', what it's like working with an editor now, and gives her top tip to all aspiring authors out there.
Please do follow Amanda (@AmandaSofia89) on Twitter and help us celebrate with her!