Straight off the back of her 2014 CataRomance Reviewers' Choice Award for Never Forget Me, Harlequin Historical author Marguerite Kaye talks Nordic Noir, flawed characters and puts a unique spin on her ultimate crush this week!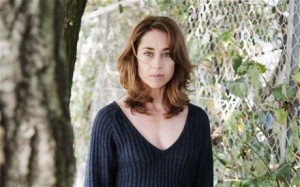 Creating memorable characters is a real art, whether on the page or on screen. I always think of my books as screenplays, the scenes I'm writing within chapters as performed on the stage, and I find this helps enormously with pace.
The policewoman Sarah Lund from the Nordic Noir series The Killing is my ultimate crush. What drives Lund above all is a burning desire to bring criminals to justice. Perfect motivation for a cop, you'd think, but what makes Lund fascinating is how that drive affects her as a person, skews every relationship she has, and ultimately destroys her happiness (with apologies to anyone who's not yet seen the third series, and if not, why not?).
What makes characters interesting aren't their good bits but their bad bits, their character flaws, the hurdles they have to overcome – those are the things which make the journey interesting in romance or, for me, any other genre. Lund is externally a morally perfect policewoman, but as a woman she is inherently, internally flawed. There are no shades of grey in Lund's world. She sees everything in black or white, all actions as right or wrong. She puts the righting of wrongs first, over her relationship with her mother, her son and her lover. She expects everyone to see the world as she does, and when they don't, she often fails to understand them. One of the quirks I love in the writing of her character is the way she can empathize with the perpetrator she's trying to catch in a way she can't empathize with the other people in her life.
Make sure you check out Marguerite's new Harlequin Historical, The Soldier's Dark Secret, which kicks off her new duet, Comrades in Arms – available now!