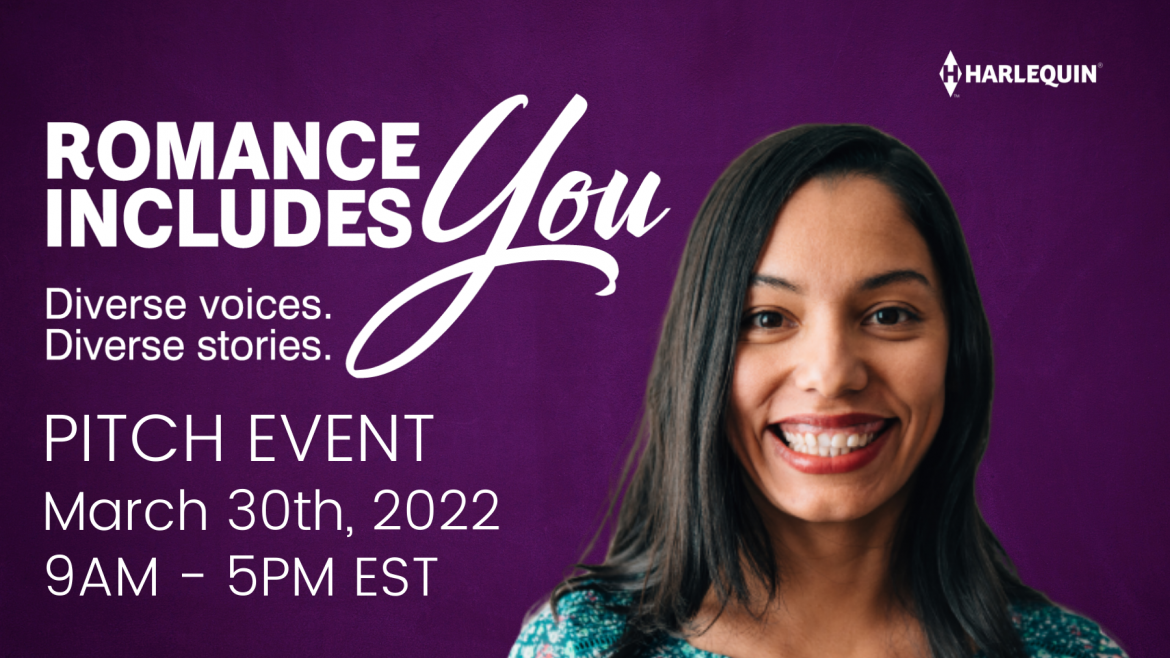 Harlequin is thrilled to host its next #RomanceIncludesYou pitch event on March 30th. From 9am to 5pm EST, editors from various Harlequin romance series will monitor Twitter and Facebook for romance story pitches with the #RomanceIncludesYou hashtag.
This semi-annual event is one of the many ways Harlequin editors meet romance writers in underrepresented communities, including, but not limited to, authors who identify as Black, Indigenous or People of Color (BIPOC), members of LGBTQ+ communities, marginalized ethnic and religious cultures, and writers with disabilities and neurodiversity. We have acquired romance stories through #RomanceIncludesYou, (including debuts!), and we want to hear what you're writing.
Harlequin is interested a wide variety of diverse and inclusive stories for a broad readership to enjoy. We want readers to see themselves reflected in the authors and stories we publish.
How does it work?
Please pitch only on one platform, Facebook or Twitter.
If you choose to pitch on Facebook, be sure to join the Write for Harlequin Facebook Group in advance!
If a Harlequin editor requests your story, congratulations! You're invited to submit a synopsis and first three chapters by April 14, 2022 for consideration.
Don't forget to use the hashtag #RomanceIncludesYou on social media and in your submission!
Find out more about #RomanceIncludesYou, the upcoming pitch event, and participating romance lines on this page.
We can't wait to read your love stories!