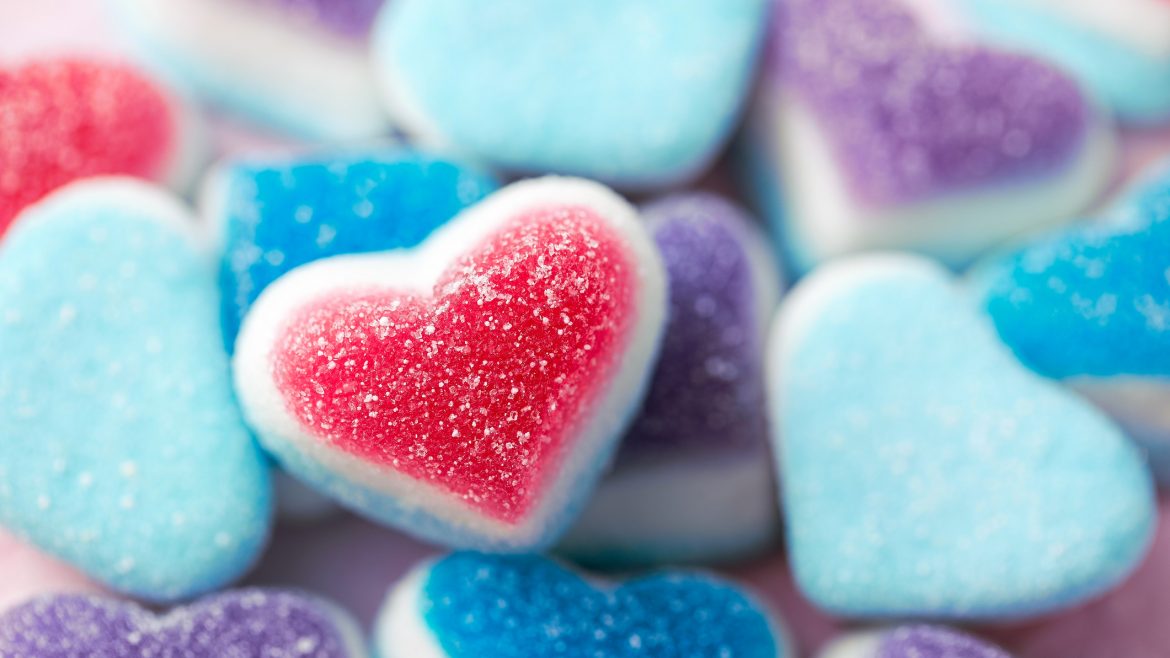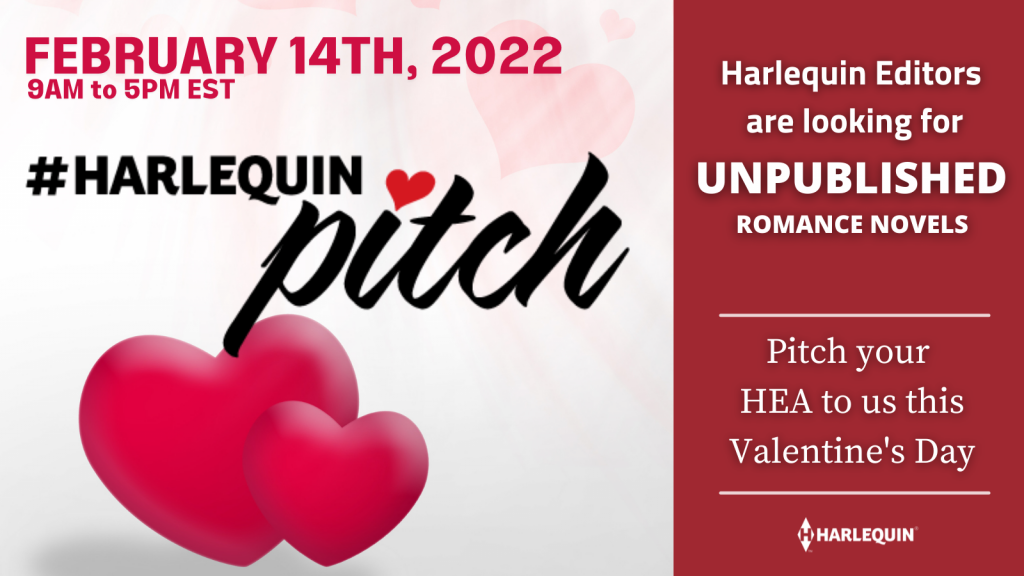 There's no better time than February to catch an editor's eye with your happily-ever-after novel. If you have a fully written but unpublished romance novel and are looking for a publisher, Harlequin editors are interested in seeing your pitch!
Editors from a bevy of Harlequin lines will be monitoring social media channels on February 14, 2022 from 9am – 5pm EST for romance story pitches that could be published in one of Harlequin's romance lines or Carina Press.
Here are a few tips on how to pitch:
Pitch a manuscript that you have completed and is ready to send.
Craft your romance pitch into one 280-character tweet.
Post it on your Twitter feed with the hashtag #HarlequinPitch.
Watch for a reply/like from a Harlequin editor.
If an editor "likes" your pitch, they'll indicate in the comments which romance line they acquire for (i.e., Harlequin Desire, Harlequin Presents, Love Inspired, etc.) and ask you to submit to that line via Harlequin.Submittable.com. For Carina Press, please submit via CarinaPress.Submittable.com.
When you submit, include #HarlequinPitch in your story title.
Make sure to submit your story by February 28, 2022. If you miss the deadline, you can still polish your story and submit it anytime through our regular submission process.
Not on Twitter?
You can post your pitch on Facebook. Join the Write for Harlequin group on Facebook before the event date, and check for an invitation to join the event.
On February 14 from 9 am to 5 pm EST, post your story pitch (280 characters max) to the event "Discussion". Facebook pitches posted outside the event times will NOT be seen by editors so make sure you post during the event!
Visit our #HarlequinPitch page for further details on how to participate. And check out these tips on pitching successfully online.
Participating Editors
Follow editors on Twitter for tips, reminders and what's on their manuscript wish list (#MSWL).
Join us for #HarlequinPitch on February 14th, 2022 from 9AM – 5PM EST!
We can't wait to read your story!