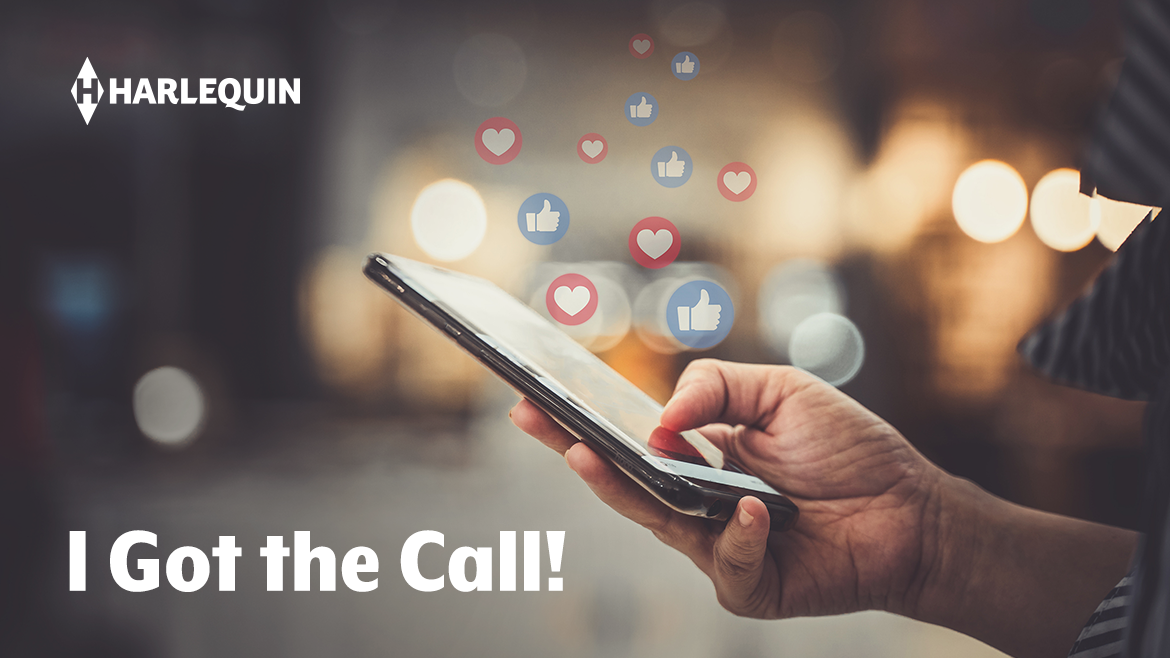 Charlene Parris has been reading for as long as she can remember. Her first romance book, discovered in her high school library, was written by the famous Georgette Heyer. After discovering her mother's cache of romance books hidden on a top bookshelf, Charlene read every one of them without her mom finding out. After that, she scoured public libraries to find her next exciting read. She loves smart, independent heroines with sharp wits, strong heroes who respect them, and of course, a happy ending. Charlene wanted to write for the Romantic Suspense line because she loves adding twists and turns to her stories.
Harlequin: Tell us about yourself. Our readers want to know!
Charlene Parris: I was born and raised in Toronto, Canada, and I'm a first generation Canadian as my family is from Barbados. I love being outside, going for walks and watching the seasons change. Along with reading, I love watching Japanese anime. I'm also learning yoga, which is not as easy as it looks!
H: Why did you want to become a romance writer?
CP: I'm sitting here trying to remember, as I had a lot of different influences. The biggest one was a friend who needed help typing her romance novel. I read as I typed it, and got drawn into her hero and heroine's journey, wondering if they would ever get their happily-ever-after (it was a historical and yes, they did). I also helped with some of her research, and one day, she took me to her writers' group, Toronto Romance Writers, which is still going strong today. During that meeting, I found friendship, support, advice and women who had a goal: to write the best romance story they could. Up until that point, I only read them, but after that meeting, I tried for the first time to put together a romance story of my own, and the rest is history.
H: What were the big steps in your journey to becoming a published author?
CP: Wow, it's been a long journey, but every step of the way, I learned something new. In 2008 I published two books with a small romance erotica press. Then I think I wrote a historical with the goal of submitting to the big publishers (there were more than 5 at that time!). I accumulated a small pile of rejection letters from publishing houses and agents. I was discouraged for a bit, then jumped back into writing. This time, I wanted to concentrate on more research, classes and practice. I published another book (Urban Fantasy) with another small press, but sales were dismal. As soon as the rights reverted, I pulled that one to let it sit in its desktop folder. At about this time, self-publishing was starting to take off, and my interest gravitated towards Paranormal Romance as I loved the "what if" theory. I wrote and self published four books, but I started to realize there was more to it—self publishing is its own full-time job, and I already had a corporate job. In about a year, I was close to burnout, so I shut down that writing career and took a much-needed hiatus.
I never regretted what I had done, though—I learned a LOT from those journeys.
About a year later, I started thinking about writing again. I'd been tinkering with ideas, doing a lot of reading, and decided to try something new—romantic suspense. During this time Black Lives Matter was in full momentum, and as a result, several well-known authors had offered their time to mentor diverse authors. I put out some inquiries, and one lady took me under her wing. Also, HQN had an open submission call, accepting works from black writers. With my mentor's help, I sent in a proposal, and HQN wanted to see the full. Five months later, I had sent in a full manuscript, but it was rejected. However, it came with detailed notes to help tighten up the story, along with a suggestion to send it to Harlequin's Romantic Suspense line.
Unfortunately I received 2 rejections (Harlequin and Carina), so my story got sent to its desktop folder and sat there while I thought on what to do next, which was try another publishing house. I was actually getting a proposal ready when an editor friend told me about a Twitter pitch event called PitBLK, which invites unagented Black authors to pitch their completed novels to agents and editors. I didn't have a Twitter account, so I had to create that real quick, along with 3 pitches (never easy to write). When it was over, one Harelquin editor liked all of my pitches, so I sent in my proposal, and after a couple of big revisions, she accepted!!
H: What advice would you offer aspiring writers?
CP:
DON'T GIVE UP. I can't say this enough. With every rejection there's a lesson and an opportunity to learn more about the writing craft and try again.
When you submit, try not to sit and wait for an answer; jump back in and work on the next book.
Read in the genre you love to get ideas and inspiration.
If you can, try and find your "tribe"—fellow authors who can support, mentor and be your cheerleaders.
H: What did you do when you got the call from Harlequin?
CP: I received an email first from Emma, with the subject line "Availability?" and telling me she had good news! I had to wait until I got home from work to do a Zoom chat. The big joke? My computer decided not to work—SERIOUSLY? Emma was really sweet about it, and we had an amazing chat over the phone. I was offered a two-book contract. Honestly, I'm still in shock. I've been writing for years and never found a big publisher interested in my work. After the call, I emailed my mentor and friends, who did all the screaming for me.
Now let's hear from the editor, Emma Cole:
I had only been working at Harlequin for a very short time before the PITBlk event, but I knew I wanted to look over pitches from unagented Black authors because we're always trying to find more underrepresented voices. Charlene's pitch instantly stood out to me as a story I wanted to read. I was so excited when I saw her manuscript on our Submittable website, and Charlene very graciously agreed to do some revisions in order to get the story to the right word count. What came back was a smart, compelling manuscript with a great set of characters and a riveting mystery. Watchers of the Night is a smart, sexy novel with a lot of suspense and heart, and I can't wait for readers to discover this story!