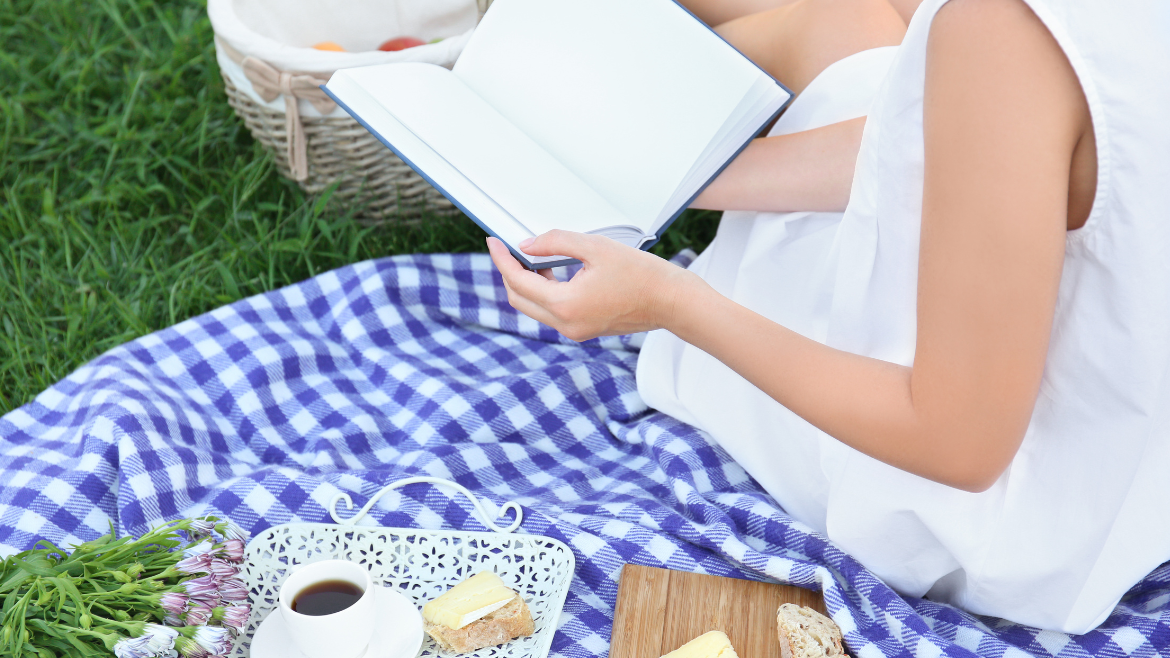 If there is one thing that the Write for Harlequin team can discuss endlessly, it's what we're reading! Find out what the team has been reading lately and what they're excited to jump into next. Hopefully you'll find some new books to add to your own reading list!
---
Emma Cole is reading…
R.F. Kuang's Yellowface: An absolutely scathing story about publishing, identity, and race. How far would you go to tell a story? This book follows an author who is looking for inspiration and finds it in her now-dead friend's unfinished manuscript.
Can she publish it as her own and get away with it? I could not stop reading this book, always thinking I knew where it was headed and being wrong at almost every turn. Fantastic.
Cassandra Khaw's The Salt Grows Heavy: A romance of a sort: a mermaid who was once a queen and a plague doctor travel across the land away from her ruined kingdom who end up in a creepy village. The story veers from horror to love to regret and back again, and it's told with achingly beautiful detail. (NOTE: Not for the faint of heart; it is full-blown horror.)
Andrew F. Sullivan's The Marigold: A strange, sentient mold called The Wet suffuses the city of Toronto and its residents in this bleak imagining of a city in decline. Multiple characters and intertwining storylines coalesce into a brilliant, horror-filled story about decay and capitalism. The best book I've read so far this year.
Deirdre McCluskey is reading…
I'm hoping the Apple TV+ series due to be released this year will be as delightful as the book. Set in the 1960s, it's the story of chemist Elizabeth Zott and her determination to live life authentically in the face of personal tragedy and society's obstacles to women in science. Elizabeth flips the narrative of her TV cooking show from housewifely meal tips to education and empowerment for her female audience. The writing is so sharp and the story told with such humor and feeling that it's completely engaging from the first page to the last.
In the same vein, a book I'm excited to reread is The Best of Everything by Rona Jaffe. Jaffe based the novel on her own experience working in publishing in New York in the 1950s, and it's a page-turning exposé of the sexism in the industry at the time. Sixty-five years after it was first published, Penguin has issued a new Classics edition with an introduction by New Yorker staff writer Rachel Syme, and I can't wait to add it to my bookshelf.
Rebecca Garnett is reading…
This epistolary novel follows physicist Harry Tunmore who embarks on an expedition up an enormous mountain that has appeared suddenly in the middle of the Pacific Ocean. This is the second expedition to attempt this feat and those who made it back were … different. This novel encapsulates everything I love in a book – questions about science, human nature and the limits of knowledge and how these translate to the characters personal lives. It is a science fiction meets eco-thriller meets weird fiction and it feels like it was written just for me. So far it is reminding me of Jeff VanderMeer's Annihilation (one of my favorite books of all time!) and I can't to see where it takes me.
After that, I'm looking forward to jumping into some lighter reads and I can't wait to read Ashley Winstead's newest release, The Boyfriend Candidate. This is the follow up to 2022's Fool Me Once and follows the sister of Lee Stone, Alexis. I will read anything that Winstead writes, thriller or romance, so I can't wait to dive into this one. It feels like the perfect summer read for me.
---
We hope that you've found a recommendation or two and that you are as excited for your upcoming reads as we are!