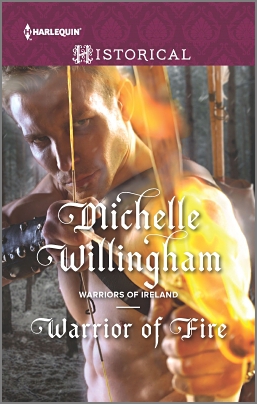 Ever wondered what the most fascinating bit of research our Harlequin Historical authors have come across is? Well, we've invited some fabulous authors onto the SYTYCW Blog to share all!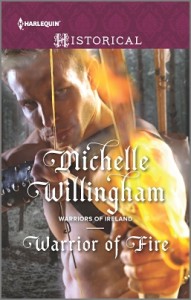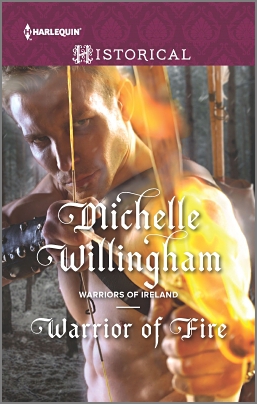 Michelle Willingham
Writing historical romance inevitably means research! (Also known as procrastinating by searching the Internet for primary sources, looking at exquisite historical dresses, and avoiding writing that next page…not that I've ever lost two hours by surfing the Internet, oh no, not me…wink, wink.). And while I tend to focus on details that center around the lifestyles of my hero and heroine, e.g. the food they would eat, the houses they live in, and the everyday dangers, you sometimes stumble across a historical fact where truth is stranger than fiction.
When I was researching my historical duet, To Sin with a Viking and To Tempt a Viking, I immersed myself in Viking lore and legends. Religion was very much a part of the culture, and I accidentally found myself reading about human sacrifice in the Viking age. It doesn't get more dramatic than that! Nine victims were chosen to be offered up to Odin, killed one by one. Of course, I decided that my heroine's brother ought to be one of them…and the hero had to save him.
Now, whenever I come across a terrifying historical fact, I'm always looking for ways to incorporate it into a story. Historical tragedy often creates some of the best drama!
Michelle's most recent book, Warrior of Fire, is available here!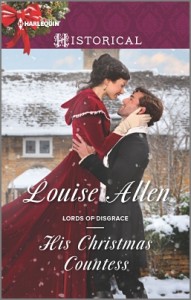 Louise Allen
I was amazed when I read in a genealogy research book that women in severe financial difficulty sometimes married condemned men in order to get their debts wiped out. Before the Married Women's Property Act (1870) whatever a woman brought to a marriage became her husband's – and that included her debts. When he died, they died with him. What the bride got out of the arrangement is obvious. The groom? The possibility of consummating the marriage and some distraction from his grim situation, I suppose.
That was the starting point for The Marriage Debt. Katherine, saddled with debt through no fault of her own, marries Nicholas, condemned to death for a highway robbery she discovers he did not commit. Can she prove his innocence before his meeting with the rope? Not quite… If he survives, can they have a life together?
It was fascinating weaving the historical facts and the grim setting of Newgate Prison into a love story – I even rather enjoyed sending my hero to the gallows!
Louise's most recent book, His Christmas Countess, is available here!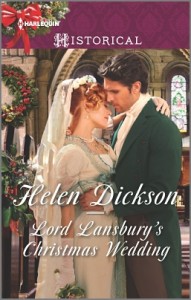 Helen Dickson
I do love mixing historical fact with fiction, which I do in most of my books. My fascination with the Battle of Culloden in 1746 and the turbulent events of that time was the backdrop for my book – A TRAITOR'S TOUCH. Whilst researching this book I took into account the real history of the time.
The battle was fought on the moor overlooking Inverness by an army led by the Duke of Cumberland. He annihilated the forces of Prince Charles Edward Stuart – known as The Bonnie Prince. It was the last Jacobite rising, part of a religious war in Britain, which meant the end of an era for Scotland. It was also the last battle fought on British soil.
When the heroine of the story embarks on the lonely and friendless road to Scotland, she enlists the aid of a staunch Jacobite whose values and loyalties to the cause are against everything she believes in.
While the battle and the issues of the time are real, the characters – with the exception of The Bonnie Prince – are entirely fictional.
Helen's most recent book, Lord Lansbury's Christmas Wedding, is available here!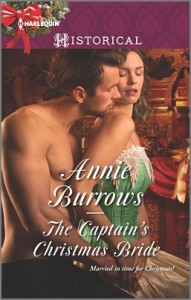 Annie Burrows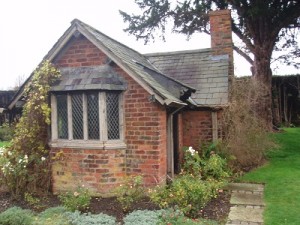 I saw this "tea house" in the grounds of Arley Hall some time ago, and thought it would make a perfect spot for a romantic rendezvous.  Finally, as I was writing "In Bed with the Duke" (due out May 2016) my hero decided to make love to my heroine in a summerhouse.  So I was able to picture it in some detail…
Annie's most recent book, The Captain's Christmas Bride, is available here!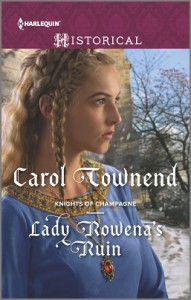 Carol Townend
That's a really hard question, there are so many unusual facts to choose from, particularly if you write medieval romance. My theory is, if you come across something that grabs you, follow the lead – you never know where it might take you!
One of my favourite facts sparked off a whole sequence of ideas for the Palace Brides trilogy which is set in Byzantium. It concerns the plundering rights of the Varangian Guard. The Varangian Guard was an elite troop of mercenaries – the personal bodyguard of the Byzantine emperor in Constantinople. Fiercely loyal, the Varangian Guard would fight to the death to honour their vow to serve the emperor. However, should the emperor die their contract became invalid and an extraordinary tradition developed. On the death of their emperor, the Varangians could plunder the Imperial Palace!  There was one caveat, they could only take as much as they could personally carry. Waggons or handcarts were definitely not allowed! As soon as I read about Varangian plundering rights, I had a vision of my hero (who happened to be the Varangian Commander) rushing into the palace for his plunder. Only instead of carrying away chestfuls of gold and silver, he came out with the heroine.  (Bound to the Barbarian,  the first in the trilogy.)
Carol's most recent book, Lady Rowena's Ruin, is available here!
Let us know the most interesting fact you've ever read (or researched and wanted to see in a book!) below!