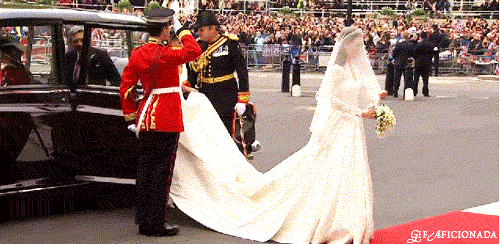 Who doesn't love a royal romance? Here's one from the archives, in advance of Meghan and Harry's lavish upcoming nuptials, to remind you why we love them!
By Grace Thiele
Call the heralds! Alert the press! Someone, fetch a trumpet – behold, there is wonderful news! Another royal baby is on the way!
There's one piece of news on the lips of Londoners, and that's the announcement that Kate, Duchess of Cambridge and future Queen of England, is expecting her third baby! For the past six years, she and William have been Britain's favourite couple, and while my dreams of marrying Prince Harry are rapidly fading into dust, with Harlequin in the world, I'm never too far away from a princely hero. So here are five reasons to love a royal romance!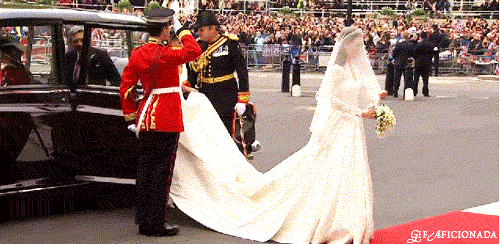 The Make-Over potential. Very few real-world women have a wardrobe worthy of royalty – but neither do our heroines! I'll never get my hands on a wedding gown worthy of Kate's gorgeous McQueen creation, but when I dive into a royal romance story, I can imagine myself being overwhelmed with swathes of couture gowns, stiletto heels, and oh, piles and piles of diamonds. After all, my Disneyland tiara is remarkably becoming, but nothing will ever come close to an alpha prince's crown jewels.
The Property. Castles. Castles castles castles. Who doesn't dream of living in a tower, where a handsome prince can climb (not by my hair, thanks) up to rescue you? My hometown is around a few corners from Windsor Castle, and I used to drive past it on my Vespa (yes, I'm that cool) fairly frequently. Every time I scooted on by, I wandered off into a daydream about living there…then I discovered Harlequin, and the residents of Windsor town sighed in relief.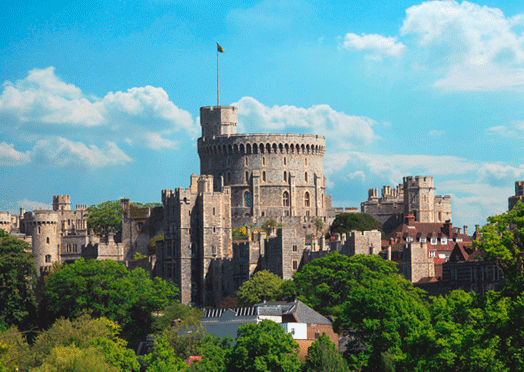 The Escapism Factor. Disney tiaras aside, the life of luxurious royalty is one I am extremely unlikely to ever achieve – unless, of course, Prince Harry comes to his senses and realises he needs a woman whose hair goes through fifty shades of lilac every month. But that is, after all, the great joy of Harlequin: it's a unique pleasure to experience something we'll otherwise only know in our wildest dreams (cue Taylor Swift). For a few blissful hours, you too can live in a palace, sleep in a four poster-bed, leave housework to the staff and, in my particular fantasy, have a butler deliver endless quantities of pizza, fries and champagne.
The Variety. One of the great joys of Harlequin princes is that they tend to be from made-up places. This gives the author incredible scope for creativity: no fictional kingdom, be it desert, Mediterranean, mountainous or desert, is alike. There are endless varieties of prince out there for you to fall in love with – and as the world changes, so author's imaginations grow, meaning that royal romance will never go out of style.
The Love. For all the perks, being a royal is a serious responsibility: media attention, royal duties, heir production…it's a lot to take on! Even Kate had a wobble before getting back together with Wills – but they loved each other too much to keep apart! And when you're an alpha male ruler of a fictional Mediterranean kingdom, the pressure can't get any higher. Only if you truly, deeply, completely love someone are you going to take that on. So by the time you reach the end of your royal story, you know that your hero and heroine have experienced the truest love of all, and will have the most perfect happily ever after.
So, what makes you love royal romance? Let us know in the comments!