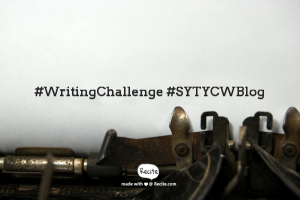 This week we had a great Top Ten list on reasons to love the fake relationship romance from Editorial Assistant Megan Broderick. Number ten on her list is "Unique Spin".
It can be tough coming up with new ways to spin favourite tropes. And that's your challenge this week!
Show your heroine proposing a fake relationship/engagement/marriage to the hero, in a way that explains the reason for the deception. Can you make it new? Fresh? Something no one has thought of before?
We're just looking for the setup, so give us your "proposal" in one or two lines, such as, "I need a boyfriend for the weekend! My parents are coming and I told them I'm dating a stockbroker! Oh, and you have a tux, right? Their anniversary party is Saturday."
Post your proposal in the comments below any time between now and Sunday, March 11, 2018, and we'll pick our Top Three on Monday!