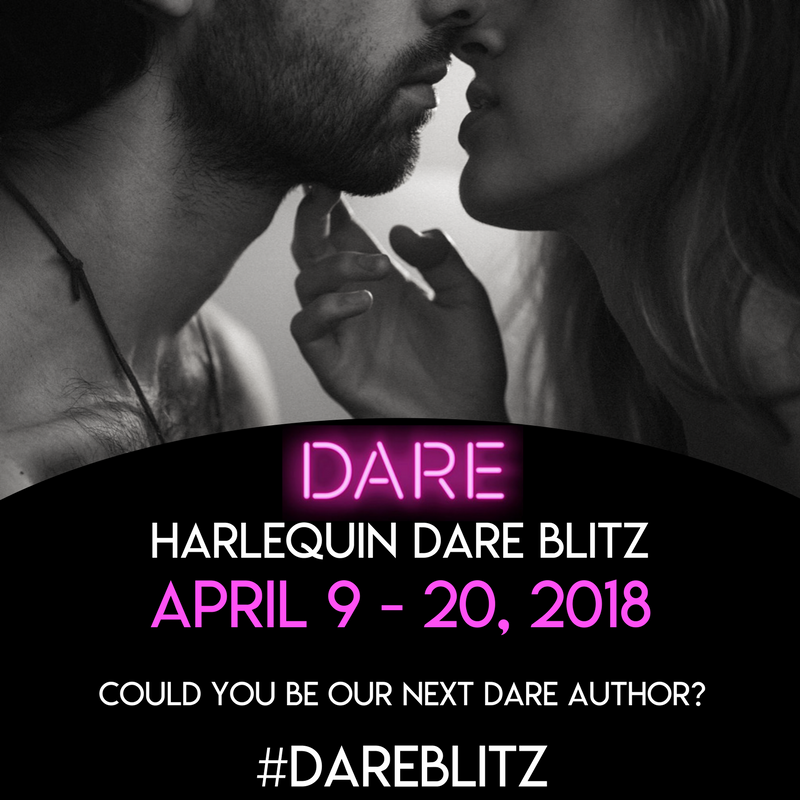 Submit to Dare — Harlequin's sexiest series yet!
Harlequin Dare launched in February 2018, and if you've been reading, you probably know what these books are all about. Now, our newest line is seeking new authors!
We're hosting a Harlequin Dare Blitz – a great chance to get your steamy submission fast-tracked to the top of the slush pile, and receive some valuable editorial feedback. Send your proposal (full synopsis and first chapter) to us between April 9th and April 20th and get a response by May 4th.
Harlequin Dare offers red-hot romances that push the boundaries of sexual explicitness! These are 50,000-word contemporary romances with high levels of sexual tension and graphic sex scenes; they feature alpha heroes meeting their match in strong, independent heroines in international settings. Check out our series guidelines to learn more.
Whether you have a WIP almost ready or you're starting from scratch, we want to see your story! This isn't a contest but a chance to get your story in front of an editor and hear what they think—maybe you could become our next Dare author.
Keep an eye on So You Think You Can Write in the coming weeks, and follow the Dare editors on Twitter (@kscheibling, @flonicoll, and @patiencebloom) for more insights and exciting news!