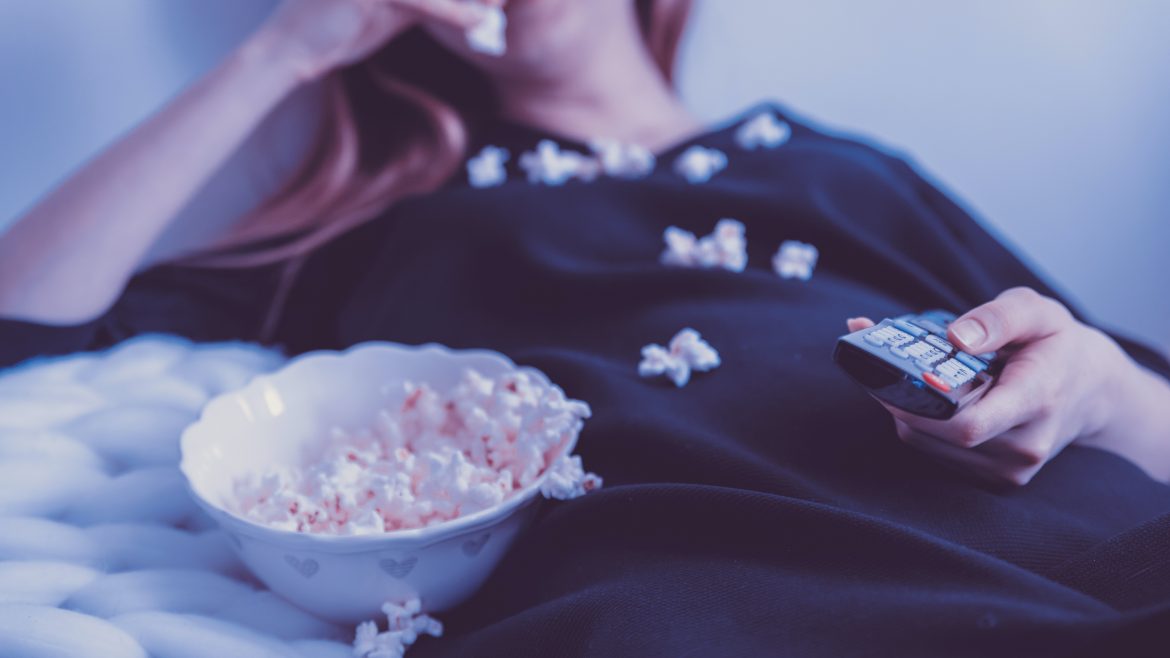 "Have you seen this yet???" It's a classic question. The one you ask when you just watched something new (or, sometimes, even something old) and you just have to tell everyone about it. Sharing recommendations with friends and family feels like its own love language.
In addition to reading on our off time, your Write for Harlequin team loves TV too. And is it any wonder that most of the shows we're watching and loving have a little (or a lot) of romance in them too?
Below are our recent favorites just in time for the perfect weekend binge.
Errin is watching OUR FLAG MEANS DEATH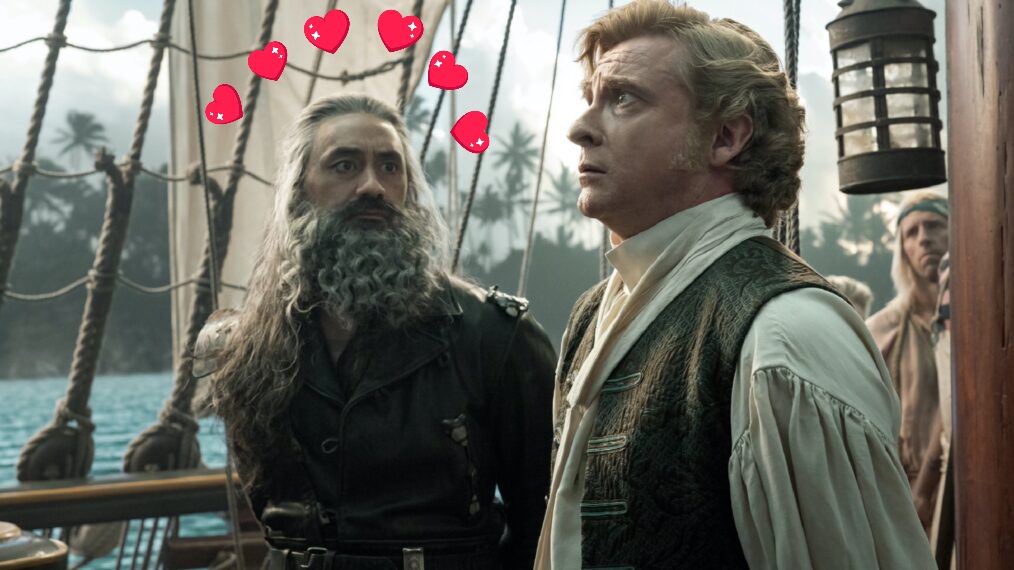 First, I need to quickly set the scene. My best friend texted me and asked: "Did you see that new Taika Waititi pirate show?" I hadn't, but I was instantly intrigued. I did some googling. Again, pirates, obviously, but also comedy and an amazing cast – I'm already sold before episode one. But, readers and friends, it's so much more than historical hijinks on the high seas. There are so many moments in the first few episodes where I said to myself…
"Is this happening?"
"Are they??"
"WAS THIS A ROM-COM THE WHOLE TIME???"
This beautiful, gem of a show has a central romance (one of many, actually) that is so organic, sweet, and deliciously slow burn that it's consumed my every thought since finishing the show. There's a scene early on that is exquisitely lovely – so full of hope, yearning, and things unspoken – that if I saw it depicted on the page of a manuscript, I would have acquired it immediately. The depth and earnestness of this relationship is paired with all the banter and tropes romance readers love. My queer heart!
So, HBO Max, if you somehow come across this blog, season 2, please.
Deirdre is watching BRIDGERTON, Season 2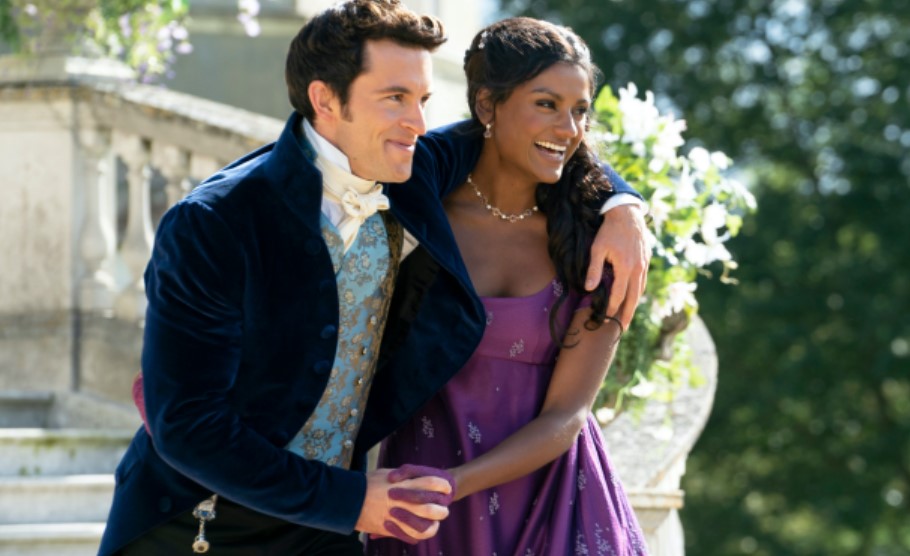 With so many streaming and subscription services available, and the cost-of-living skyrocketing, I've been forced to make some tough choices and recently cancelled my Netflix account. But I did watch Season 2 of Bridgerton before I left! The pastel gowns and drama were as fun as ever, of course, but what really won me over were the moms.
Whether it was Violet Bridgerton opening up to Anthony about her grief as a young widow, Mary Sharma affirming her unconditional love for her stepdaughter Kate, or Portia Featherington becoming the mama bear we always wanted her to be (ok, maybe not in the most ethical way), these flawed, vulnerable, smart, passionate, and brave mothers provided some of the most emotionally satisfying scenes this season. If Shonda Rhimes creates a spinoff series for these ladies—The Real Housewives of Mayfair? —I might have to reactivate my Netflix account. 😊
Katie is watching DERRY GIRLS (and BRIDGERTON, Season 2)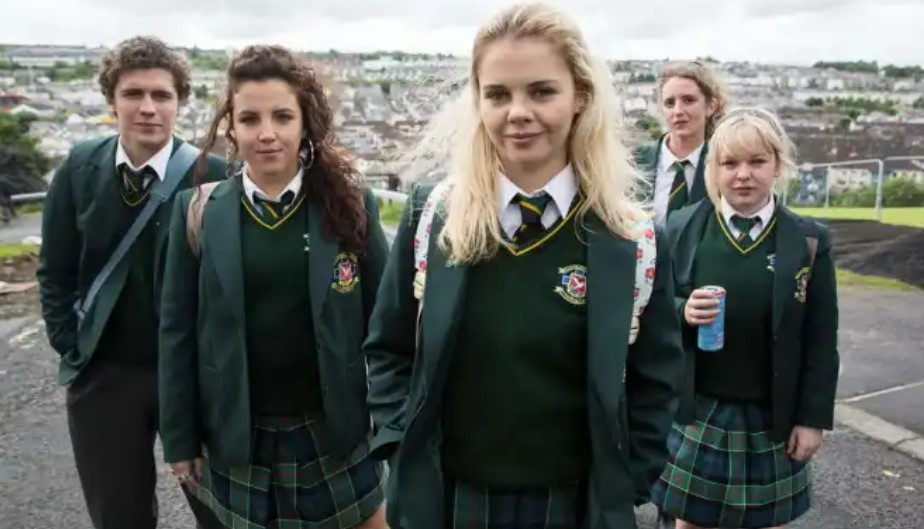 Like Deirdre, I binged (and loved!) the second season of Bridgerton. In fact, I loved it even more than the first season. I was so ready for Anthony's story and couldn't have hoped for better casting than with the wonderful Simone Ashley as Kate Sharma (who was also great in Sex Education). I loved the matchmaking moms, and I also couldn't wait to see Pen and Eloise back on-screen together! Their friendship really anchors the show for me.
Speaking of amazing on-screen friendships, I also finally watched Derry Girls, which a few people have mentioned to me. This was a quirky and funny watch featuring five friends navigating school, politics and home life in Northern Ireland during the final years of The Troubles. There are plenty of laughs and awkward teen moments. And guess what? It stars none other than Nicola Coughlin, who plays the awesome Penelope Featherington. Check this out if you need a Lady Whistledown fix in between seasons.
Emma is watching PEAKY BLINDERS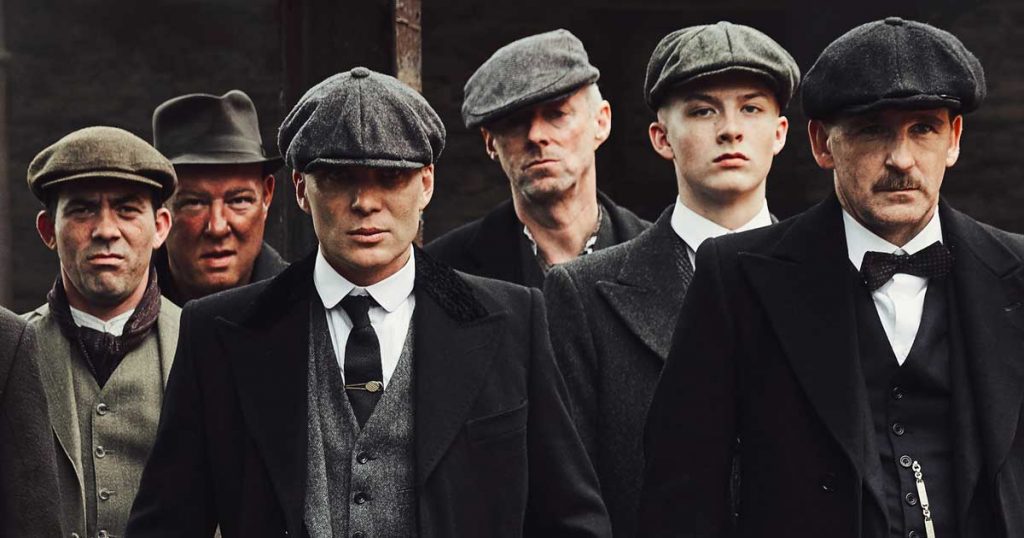 I have recently binged all six seasons of Peaky Blinders. I never usually enjoy gritty shows, but this one had me hooked! The show is set in Birmingham in the early 1900's and follows the family gang, The Peaky Blinders. Cillian Murphy is absolutely amazing as Tommy Shelby. I loved him in The Wind that Shakes the Barley (would also highly recommend this film!), but I have a newfound appreciation for him after seeing him in Peaky Blinders. This show will take you on a roller coaster of emotions and even though the Shelby family perform some atrocious acts, you can't help but fall in love with them. Check this out if you don't need to sleep for the next few weeks, because I promise you, you won't be able to stop watching it. 😊
Happy watching! Be sure to tell us in the comments what you're enjoying right now. We could always use more recommendations!