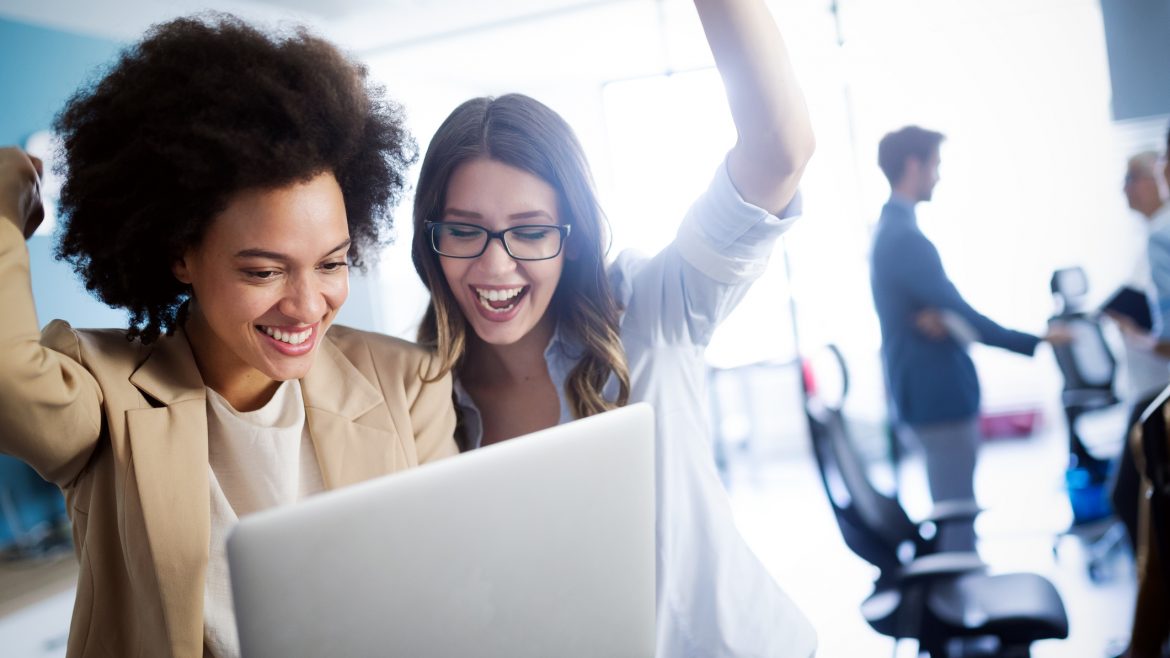 The Write for Harlequin team is always ready to talk about what we're watching—and during the holiday season, we're extra excited for these great movies! Get your loungewear on, pour your favourite drink, and curl up with us to watch one of these holiday flicks.
Deirdre McCluskey is watching…
If I had to pick one favourite classic holiday film (if you're not letting me pick Die Hard), it would be the original 1947 Miracle On 34th Street. It's the perfect combination of salty and sweet, with Maureen O'Hara's hard-working single mom Doris, and her skeptical daughter Susan, played by Natalie Wood. Plus, Christmas in New York!
This year I'm also looking forward to Netflix's new holiday movie, Single All the Way. Fake relationship and friends to lovers are among my favourite romance tropes, and I would not miss Jennifer Coolidge in anything. Pairs well with mulled wine, Christmas cookies, sweatpants and the couch. Happy Holidays!
Katie Gowrie is watching…
The holiday season isn't complete for me without watching a lineup of my favorite holiday movies, old and new. One of my favorite things about holiday movies is that even the newest ones can lift your spirits and put you in such a good mood that they become instant classics.
The Holiday Calendar, a sweet friends-to-lovers romance (one of my favorite tropes!) with a touch of magic, became an annual watch as soon as it was released in 2018. And now, that includes Happiest Season, a fabulous holiday romcom with a strong cast (including some delightful scenes with Dan Levy, the best friend)! It was released last year and I can't wait to watch again and make it part of my annual rotation. Happy holiday watching!
Emma Marnell—the newest member of Write for Harlequin—is watching…
For me, I simply cannot go one Christmas/Winter season without watching The Holiday. Some call it cliché, others call it magical, I personally fall on the magical side of the spectrum and I will take any excuse I can to swoon over Jude Law in a turtle neck! Whether you're searching for old Hollywood glamour or a cosy English cottage, this movie has it all and it proves that love can be found, even in the most unexpected places…
Errin Toma is watching…
There are so many excellent, classic holiday movies I could mention, but I'm not going to discuss any of those! I've had such a good time watching The Princess Switch movies that I couldn't resist talking about them instead. There are currently three movies out with each set around Christmas. They've got holiday cheer, a charming faraway country, royalty, romance and, just for fun, a jewel heist in the latest. These are the perfect movies to watch with a group of friends (and maybe some drinks).
In the first movie, Vanessa Hudgens plays a pair of doppelgängers who (spoiler incoming!) eventually become a trio of lookalikes that engage in a series of hijinks on their way to true love. It's my sincerest hope there's at least one more movie, and we get a fourth lookalike, just for the sake of absurdity. There's also a cameo by the characters of A Christmas Prince in one of the movies confirming that the Netflix Christmas Cinematic Universe is real.