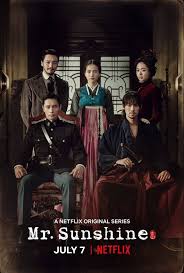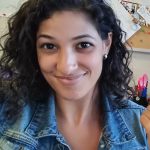 By Katie Gowrie
If you love sweeping historical dramas as much as I do, you might want to check out Mr. Sunshine. This Korean period piece takes us back to the Joseon dynasty at the turn of the 20th century, as activists fight for Korean independence. It's worth it for the stunning cinematography and gorgeous dresses alone, but it also offers politics, betrayal, romance! Just add this to your list on Netflix (episodes added weekly every Saturday!).
There are several reasons I'm loving every minute of Mr. Sunshine. First, the premise. The show follows Eugene Choi, an escaped slave who fled to America as a boy after his parents were killed in front of him. He finds success overseas and returns to Joseon as a Marine captain tasked with fighting off the resistance—and exacting his own brand of justice against a country that took everything from him. His plans go off track, of course, when he meets the lovely daughter of a local aristocrat. And it's not just his emotions running awry—she's literally an undercover sniper for the Righteous Army, the freedom-fighters trying to protect Joseon from invading foreigners.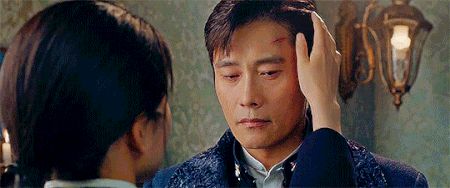 The two leads, Eugene Choi and Lady Ae-shin, are incredibly intriguing characters. They each have their own goals in Joseon, motivated by their respective tragic pasts. As we watch Eugene reconcile his need for revenge with his growing affection for Ae-shin (and a charming and vulnerable Lee Byung-hun looks darn good doing it!), we see Lady Ae-shin (the seriously talented Kim Tae-ri) fight ferociously for her country while maintaining her image as a delicate flower. Love is an unexpected obstacle that becomes impossible to ignore, and the slow-burning tension between them is captivating to watch!
Speaking of which, when was the last time you saw a compelling love square (pentagon?) unfold on television? Just as the leading couple's spark ignites, Lady Ae-shin's betrothed, Kim Hee-sung, returns to town and finds himself drawn to the fiancée he's been avoiding for years. In the meantime, Ae-shin comes face-to-face with a dark figure from her past. The sword-wielding Goo Dong-mae—a local assassin/fixer—is a troubled man who's never forgotten Lady Ae-shin's act of kindness when he needed it most. Could he be worthy of her? And let's not forget Kudo Hina, the rich, fashionable owner of the local hotel. She deals with her own dark past while falling deeper in love with Eugene Choi.
The tension is real, folks. And as the hum of all this unrequited love kicks up in the characters' personal lives, chaos reigns outside as foreign nations—Britain, America, Russia, Japan—all hover over the vulnerable kingdom of Joseon.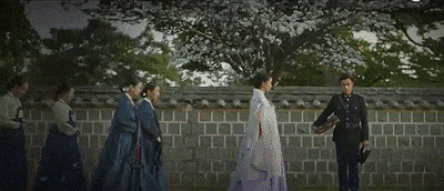 The politics of the time, not to mention the social strata, present their own obstacles for this cast. Each character has a complex personal and public life, pulling the audience in deeper. Kim Hee-sung is touching and hilarious as he tries to atone for his family's wrongdoings; Goo Dong-mae is a tortured soul who's broken my heart a few times now; and it's fun watching the women in this show kick ass! Whether it's Ae-shin sharp-shooting and sprinting on rooftops, or fencing MVP Hina running her business in a man's world and rocking fabulous French dresses while doing it.
Mr. Sunshine offers romance, tension and comedy along with a Wild West factor of old. With so many brimming feelings, rivalries in love and war, and political enemies, is this town big enough everyone? If you want to find out, you have to tune in!