We're thrilled to have Harlequin Special Edition author Michelle Major joining us. She's here to tell us about her new mini-series, Maggie & Griffin, and the experience of writing a trilogy about one couple. Falling for the Wrong Brother, the first book in this series is available now.
How did you get into writing?
Like most writers, I was an avid reader first, although I didn't discover the romance genre until my late 20s. I had so many books to catch up on! When I read my first romance—An Offer From a Gentleman by Julia Quinn—a light bulb went off in my brain because I realized the little stories I had milling about in my head were actually romance plots. I was working in Human Resources at the time, and it took several years of writing, learning, pitching and getting a TON of feedback before I sold my first book to Special Edition.
What is your writing process?
When I started writing, my kids were babies so I got into the habit of waking early to claim some writing time. I still do that, usually by 5:30 am at the latest, although now it's more of a full-time job, a fact for which I'm so grateful. I'm goal motivated, so I have daily and weekly word count goals. Usually 12-15,000 words a week when I'm writing a first draft. I normally write one project while editing another and I do everything on my laptop. I use Scrivener, which I love, and also rely heavily on the software program "Freedom", which allows me to lock myself off the Internet. Facebook is too tempting otherwise. 🙂
Falling for the Wrong Brother, your September 2018 Harlequin Special Edition title, just came out, and Second Chance in Stonecreek, your October 2018 Special Edition book, will be released very soon. Can you tell us a little bit about these books and what inspired you to write them?
When Harlequin approached me to write a three-book connected series, I was both excited and a little nervous because I'd never done something like that before. It was a great way to challenge myself and think about story arcs on a bigger level. For me, books always start with the hero and heroine. Maggie and Griffin are opposites in many ways, but I also felt an immediate connection as I developed their characters that I knew would be big enough to span the three stories. It was also fun to delve deeper into secondary characters and the community of Stonecreek. Because of the arc of the trilogy, readers really get to know their family and friends in an expanded way. I love all three books but am especially excited about Second Chance in Stonecreek because that book marks my 20th release with Harlequin.
Can you tell us a little bit about how the process of writing a series that follows one couple differs from that of writing a series with books about different heroes and heroines?
As far as developing stories, I tend to be a pantser at heart and a plotter by necessity. For this series I definitely went into a lot more detail as far as the plot and story threads. Each book has a romance subplot with a secondary couple because I wanted to make sure readers got some form of a happily-ever-after in the first two books even though Maggie and Griffin's love story spans all three. Before I began to write, I had all three books plotted, whereas in a normal series, I may have a basic understanding of which couple might come next but I usually plot those books one at a time. For Maggie and Griffin I pulled up my big girl writing pants and did a storyboard complete with copious amounts of sticky notes and details. I also did a Pinterest board with all the main characters and inspiration for the town of Stonecreek and the vineyard Griffin's family owns. All the planning helped me stay on track without losing sight of any details.
What advice do you have for writers?
My best piece of advice is to cultivate a group of writer friends you trust. It's solitary work and no matter how much your "regular life" friends and family support you, no one understands the creative process in the same way as other writers. I also highly recommend time writing sprints. People sometimes assume it gets easier the more books you write, but that isn't always the case. It can still be difficult to find the motivation, especially when the words aren't coming as easily as you want. I usually start with a 20-minute sprint—15 if I'm really struggling. Forcing myself to push past the doubts is often exactly what I need to get the words flowing. Keep learning, trying and asking questions. This is such a wonderful community, and I really appreciate being a part of it.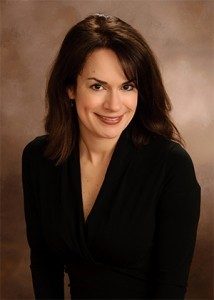 Michelle Major grew up in Ohio but dreamed of living in the mountains. Soon after graduating with a degree in Journalism, she pointed her car west and settled in Colorado. Her life and house are filled with one great husband, two beautiful kids, a few furry pets and several well-behaved reptiles. She's grateful to have found her passion writing stories with happy endings. Michelle loves to hear from her readers at www.michellemajor.com.