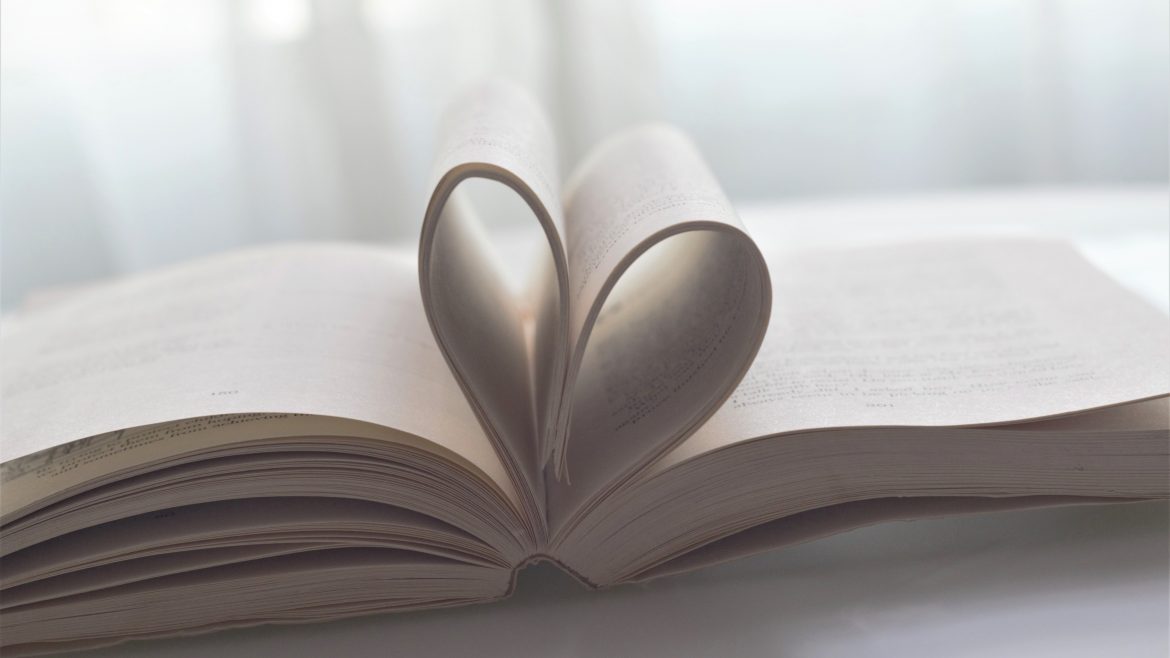 What have you read lately? The Write for Harlequin team is excited to share our latest reads with you! Find out what these Harlequin editors have just finished, and what they hope to crack open next. Maybe we can even pique your interest with some of our recommendations!
Errin Toma, Editorial Assistant, is reading…
MY TBR pile is out of control right now, but I recently picked up a graphic novel called The Dire Days of Willowweep Manor. As you can see, I'm a huge fan of graphic novels and comics, and this one was extremely up my alley. It's about a young heroine who has a passion for Gothic romance novels (which I also share) and winds up literally falling into the setting of one. It's both a love letter to the genre but also a very gentle spoof. You meet a trio of brooding brothers, an imposing manor, and even a ghost (of course!). The art is bright and fun, and it made for a fantastic afternoon read.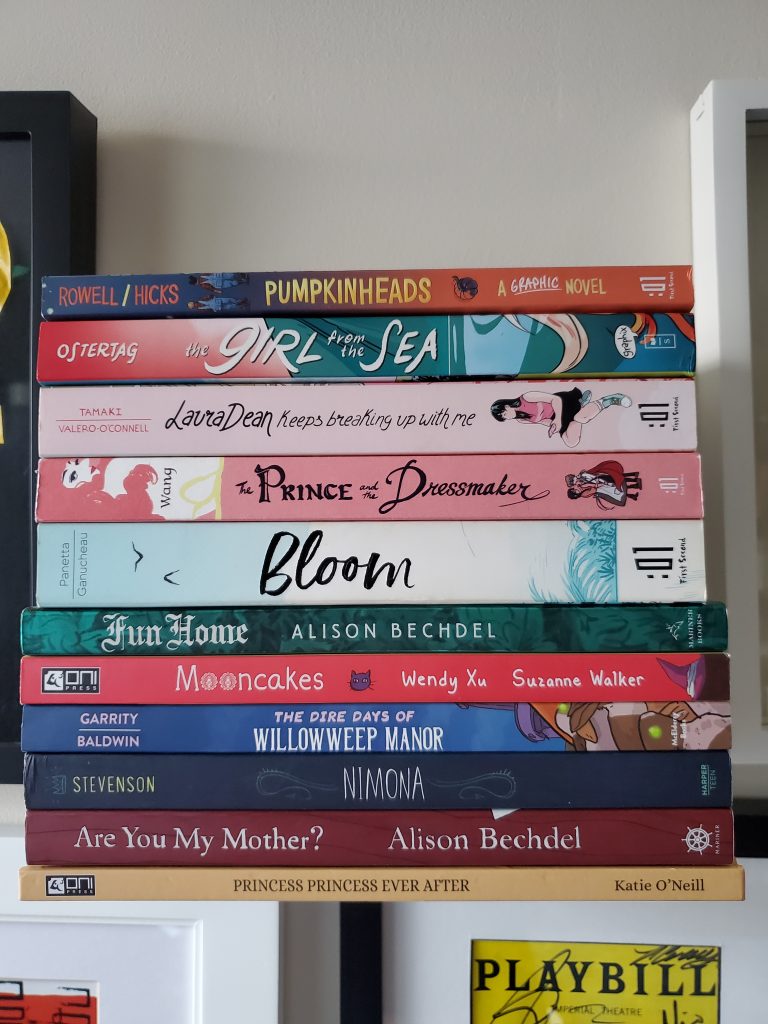 Deirdre McCluskey, Administrative Coordinator, is reading…
I have been reading a lot of nonfiction lately, on a range of topics including, a family plagued by Schizophrenia (Hidden Valley Road by Robert Kolker), food and Big Ag (Animal, Vegetable, Junk by Mark Bittman), and the concept of ownership (Mine! by Michael Heller and James Salzman).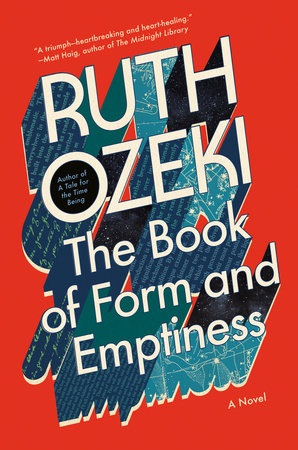 One novel I'm looking forward to is The Book of Form and Emptiness by Ruth Ozeki, which comes out later this month. Ozeki's 2013 novel, A Tale for the Time Being, was my favourite book that year. (Some other people must have agreed, as it was shortlisted for both The Booker Prize and The National Book Critics Circle Award.) In an interview at lithub.com, the author describes her new book as "a cousin to … A Tale for the Time Being." In addition to being a novelist, Ruth Ozeki is a Zen Buddhist priest. Her writing weaves thought-provoking ideas into intriguing plots about characters the reader can really care about. That's the perfect combination for me and I can't wait to read The Book of Form and Emptiness!
Hannah Rossiter, Assistant Editor, is reading…
Just like Errin, it's fair to say that my TBR is a little out of control right now (okay, more like a lot…so much so that the booksellers at my favourite store know to expect me every Sunday morning!). So, it was especially hard to pick just one book to talk about (I've cheated a bit and shared a photo of all the books that I have loved recently!). My favourite recent read was How We Met: A Memoir of Love and Other Misadventures by Huma Qureshi. It's a beautiful memoir that details the author's own coming of age story, from growing up Walsall (a town in the West Midlands for non-UK readers) to falling in love with husband. I highly recommend reading Huma's journey through life and love!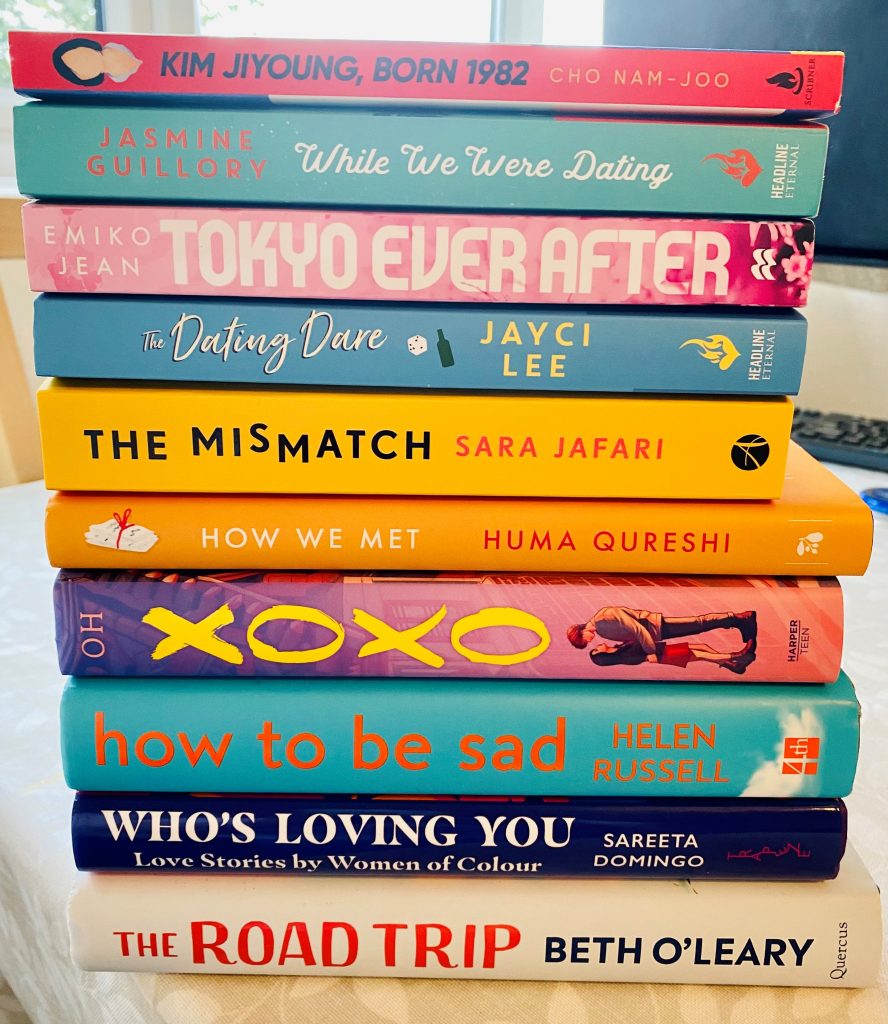 Katie Gowrie, Editorial Assistant, is reading…
While my e-reader is crammed with books I've been meaning to read, I've found myself reading a little slower and more on-and-off than usual over the past year. Maybe some fellow readers can relate? 😊 That might be why I found myself re-reading Lisa Kleypas's Wallflowers series recently, which has provided some much-needed and satisfying comfort reading! Sometimes it's refreshing knowing exactly what to expect, and this historical romance series has no shortage of opposites-attract chemistry, funny moments, balls and house parties, and of course—friendship.
This fall, I'm excited to read Silvia Moreno-Garcia's new release, Velvet Was the Night, a historical/noir set in Mexico City in the 1970s. I loved Mexican Gothic, and I have no doubt this one will be just as thrilling! Following that, I may have to check out The Dire Days of Willowweep Manor—thanks for the recommendation, Errin!
We hope you're as excited as we are for your next reads! Do you have a book to recommend or one you're excited about? Share with us in the comments below!