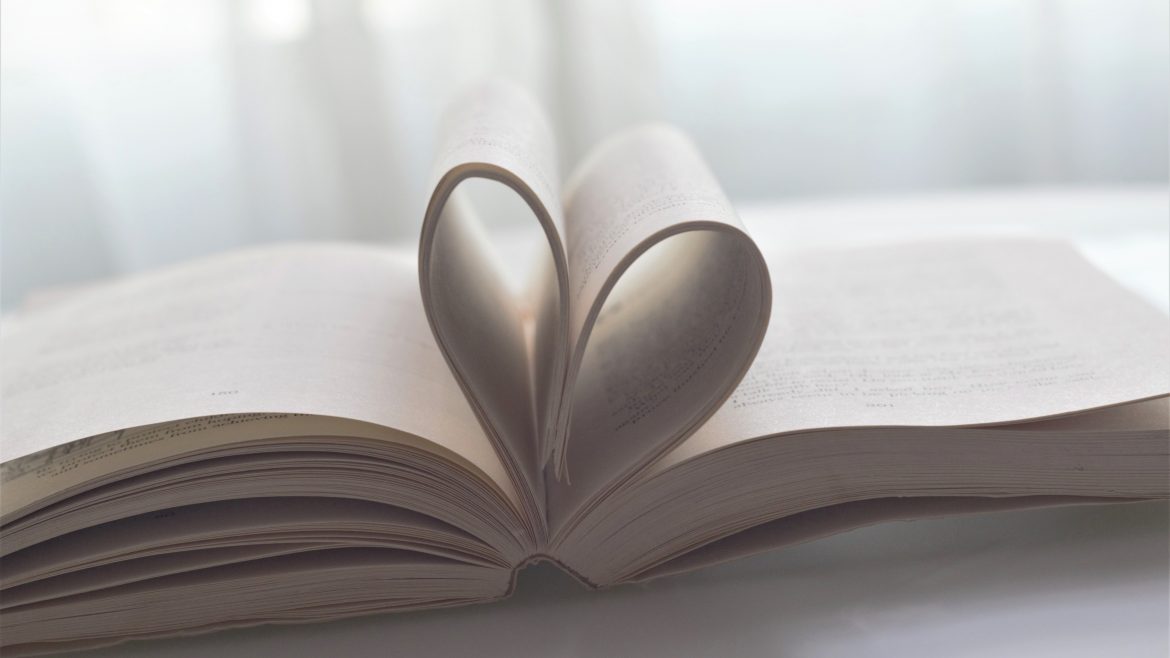 It's no secret that we at Write for Harlequin love love! This Pride Month, we're sharing our current LGBTQ+ romance recommendations with you—from dramas to historical romances and graphic novels, these stories made us giddy, had us swooning, and gave us all the feels.
Emma Marnell is reading…
I have just finished reading The Song of Achilles by Madeline Miller. In honor of it's tenth anniversary, I finally ticked this one off of my TBR (to be read) list. It follows an emotional love story between Achilles and Patroclus in the midst of the Trojan War. A modern twist on Homer's Iliad, told through Patroclus' POV. Under the scrutiny of the Gods, this pair risk it all for love. As one of the oldest queer romances, Miller's adaptation flawlessly manages to bring these characters to life in our time without removing them from their own. This story is an absolute must read for me, I can't believe it has taken me so long to read this, but I most certainly will be reading it again.
"We were like Gods at the dawning of the world, and our joy was so bright we could see nothing else but the other." – Madeline Miller
Katie Gowrie is reading…
I just finished reading The Girl from the Sea, an adorable and magical graphic novel about a teen girl who finds true love—with a selkie! I connected with the protagonist, Morgan, right away. She's a young woman navigating friendships, her parents' divorce, and the social hierarchy of high school. She isn't ready to come out, so she keeps part of herself hidden while constantly planning her escape from her small town. Then comes bold and hilarious Keltie, who believes in unabashedly being yourself. Their love story, which is set in a small seaside town (in Nova Scotia!), had me longing for summer days at the beach. It's so heartwarming and delightful, it had me grinning from ear to ear. Check out the graphic novel for the gorgeous illustrations, but if you want a bonus treat, listen to the audiobook too! The casting and the soundtrack make this story come alive in a new way.
Errin Toma is reading…
As someone who primarily reads contemporary romance, I've been dipping my toes into historical and loved Olivia Waite's The Lady's Guide to Celestial Mechanics. Meet Lucy—an astronomer who recently lost her father to illness and her lover to a marriage she never wanted. Enter Catherine—the widower of a famous scientist who is looking for someone to translate his texts, and Lucy shows up for the job. The sparks are immediate, but the confessions of love and desire are tentative. They live in a time and society that's homophobic and sexist, where both their love and pursuits are constantly devalued. But, that does not stop them from building the lives they want for themselves and with one another. Because of Olivia's writing and ability to so skillfully craft her characters, I came to care deeply about Catherine and Lucy, which only strengthened my love for them as a couple. Their romance is so tender and infused with kindness. The way they take care of and support one another—emotionally and romantically—made me swoon! Also, I never thought I'd find a book that covers both of my hobbies—stargazing and sewing. What a read!
John Jacobson is reading…
I'm currently reading The Romantic Agenda by Claire Kann. It's a contemporary romance about a Black ace heroine who has been in love with her ace best friend, Malcolm, since college—and ends up accompanying him on a romantic camping retreat with his soon-to-be girlfriend, Summer, and Summer's ex, Fox. The writing is exquisite and utilizes third person present tense in a really special way. I love that Kann gives us thoughtful ace representation and shows that ace/aro stories can and should be represented in the romance genre. Kann is also a master at characterization—every character in this book is messy, but they still feel like relatable adults.
We hope these recommendations gave you some ideas to add to your TBR. Trust us, you'll have a great time cozying up with any of these reads. Happy Pride Month from everyone at Harlequin!