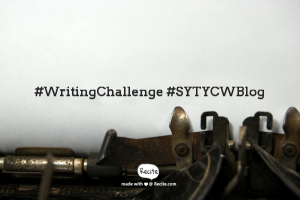 The #WritingChallenge is back with a bang for the most romantic holiday of the year – Valentine's Day!
This one is short and sweet – you can make it funny, sexy, romantic, dramatic, and from any part of your hero and heroine's relationship you like… Just as long as it's Valentine's Day-tastic!
Give us your best Valentine's encounter between your hero and heroine!
Happy writing, and we'll be checking in on Monday to see what treats you've written for us!
The SYTYCW Editors
X