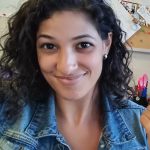 By Katie Gowrie
The SYTYCW team is in the thick of winter. February is a tough month, fraught with what feels like eternal cold and darkness. If you were in Toronto last week, you would've been slammed with a record-breaking snowfall and a harsh windchill. Now's the time to hibernate with a romance—and while you're cozied up indoors, why not read about a leading couple who's also not going anywhere…because they're snowed-in!
Snowbound romance is a classic trope I happen to love. Two people coming together in the face of a weather-caused chaos? Tender love blossoming in a winter storm? Check and check. Whether the characters are stuck in a mountain cabin with no electricity, or they're trapped at an airport trying to get home, that same wonderful attraction is at the center of the story—the kind that springs out of adversity.
Here are the top three reasons I love a snowbound romance!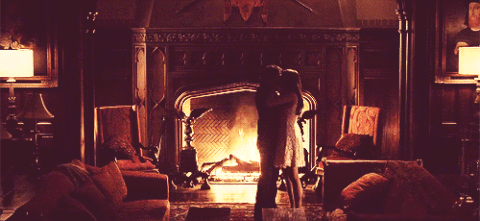 Forced proximity.
I get a thrill from close or forced proximity romances. There's nowhere for the leading couple to hide from the desire crackling between them, and often the only thing left to do is face it! They might be close friends who can't admit their feelings, perfect strangers who are thrown by instant chemistry, or enemies who are forced to stay together. Who doesn't love the slow burning tension of a couple who, quite literally, can't escape their feelings?
Intense focus on the couple.
I love a colorful secondary cast to help establish the world of our couple and inform us of them. But chances are in a snowbound romance, the characters are stuck with a group of complete strangers or…no one else at all! This allows for the chance to really pull back the curtain on the hero and heroine; often it's the perfect situation for them to reveal more about themselves, earlier on, than they might normally. Having to rely on the person you're stuck with is a great vehicle for character growth.
Smart, resourceful men and women.
Speaking of relying on each other, let's not forget that these characters face dire circumstances! They've got to find a way home for the holidays, make a fire to stay warm, or not die of boredom before the blizzard lifts. Whether the hero and heroine are showing off their mountain survival skills or persisting in getting that last rental car, we get to read about capable men and women who think on their feet and do it as a team. And between all this, we often get to see the beauty of people going "back to the basics." I'm a sucker for scenes showing the unexpected kindness of strangers at a bus terminal, or a good ol' fashion Scrabble night during a power outage.
Grab a blanket and some tea and settle in with a satisfying snowed-in romance this winter!
Are you a fan of snowed-in romances? We want to hear your why's and why-not's in the comments below!