By Megan Broderick, editorial assistant to Harlequin Special Edition and Harlequin Romantic Suspense
As the editorial assistant for Special Edition, I see a lot of amazing small town romances chock full of quirky characters, cute bakeries and, of course, eligible bachelors. But every once in a while, a girl gets a hankering for something a little different. Maybe a fireman hero or a heroine working at her family's restaurant (think No Reservations meets Bob's Burgers). It's nice to change things up every once in a while and that's what inspired me to think of the top ten reasons to write a (non-billionaire) city-set romance.
1. Cool neighborhoods! I was raised in Chicago and moved to New York and one thing I can say about both of those cities is that they both have neighborhoods with so much personality. Everyone loves a great sense of place and there are so many opportunities even within one city to really explore the individual neighborhoods.
2. More people! Sometimes these small town series can be quite long-running. This is great for readers who just can't get enough, but sometimes you start running out of people to pair up! There are ways around that, but cities can offer a plethora of potential love matches without all that much logical finagling to get them into the same place.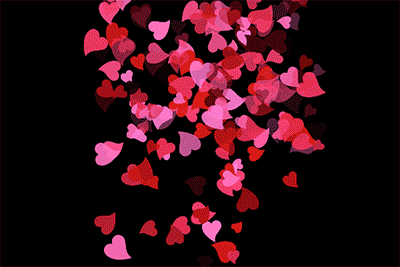 3. Two words: meet cutes. The opportunity for meet cutes in an urban setting abound. So many coffee shops! And then all the cabs to accidentally end up sharing, or crowded street corners to bump into people on, and there's always the classic meet cute at the dog park (I'll never get over that scene in 101 Dalmatians).
4. Hustle and bustle. Small towns are great for lazy days and take a moment to smell the flowers, but sometime you just want to mix it up with a character who is high energy and thrives on meeting new people every day! Maybe it's because they're career-minded and ambitious or they just like the energy of a city, but an urban setting opens up so many doors on new personalities, hobbies, jobs and date ideas.
5. Visiting! There's nothing quite as delightful as claiming a vacation as work and when your book is set in a real place, you might as well take the opportunity for a research visit! Pick a place you've always wanted to go and you're all set!
6. And while you're there: Landmarks! Big Romantic Gestures™ are awesome but one way to make them even more awesome is to put them somewhere instantly recognizable, like the ice rink at Rockefeller Center (great place to get engaged) or the Golden Gate Bridge (great for a big "don't leave me!" chase like in How to Lose A Guy in 10 Days). Whatever the moment, it can always be made more memorable with a fabulous setting.
7. Stand out from small towns. I'm frequently asked how to make a submission stand out and, in the contemporary romance space, an interesting setting is one option. There's a lot of small town contemporary romances out there and if you can make the city setting work, there's plenty of potential to stand out from the crowd.
8. Diversity. One of the great things about cities are how many people live in them from all over the world and every background you can think of, making a city setting an excellent opportunity for characters from different cultures and backgrounds to come together not only as love interests, but also friends and family.
9. Not everybody knows your name. In a city romance, there's a little more opportunity to show the characters getting to know each other on those initial first encounters. They haven't necessarily grown up together and it's not always the kind of place where everyone knows every other person's business. This gives you as the author a chance to show us a lot of emotional development and just what attracted these two to each other in the first place and why exactly they belong together. *swoon*
10. Regular people going about their lives and finding love along the way. My favorite thing about romance (well, one of my favorites, at least) is that it proves you don't have to be special or extraordinary to be deserving of a happily-ever-after. And according to the US Census Bureau, 62.7 percent of the U.S. population lives in a city. So there are a lot of people, around 200 million of them, who could see themselves or their friends as these city-dwellers finding love! That's a lot of people!