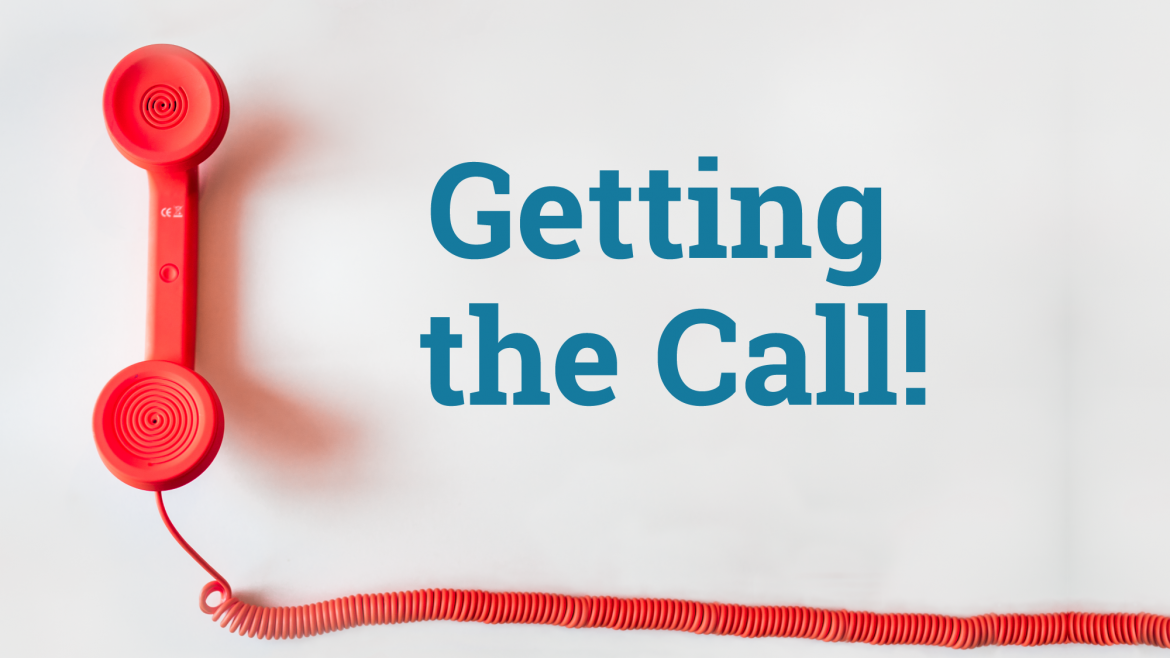 This week we welcome Victoria W. Austin to Love Inspired Historical!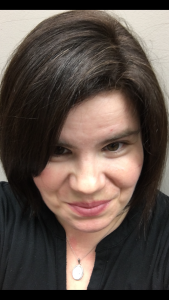 I've always loved stories and the words that make them. My mother spent most of my childhood telling me to put down whatever book I was reading and to go interact with actual people. I spent most of my childhood trying to hide from my mother so I could read a book.
In my late twenties, I saw a description in a community education brochure for a creative writing class. Though I'd journaled and written horrible angst-filled poetry since I was a child, I'd never really considered writing as something I could actually do. When I mentioned the class to my family, they encouraged me to take it. I did, and I loved it.
Toward the end of the class, my husband and I adopted three children at once and my days were very much about the five of us becoming a family. It was a busy, scary, wonderful period in my life. Years passed, and I found myself at a place where I felt called back to the time of that creative writing class.
"Do you think it would be stupid if I said I want to write a romance novel?"
In early 2013, I turned to my husband in the middle of one sleepless night and whispered, "Do you think it would be stupid if I said I want to write a romance novel?" Somehow, he was awake enough to hear my question. "No. I think you could write a great book," Then he went back to sleep.
I cleaned out a space in our closet, named it the Mom Cave, and spent hours at night in there with my laptop writing really, really, really bad stories. Really bad. The stories in my head did not come out on paper at all like they were supposed to.
I knew I needed help, so I started searching for places where I could learn. I joined a local Romance Writers of America chapter and met other people who were on this journey. I went to my first national RWA conference. Then my second national RWA conference. I learned and learned and learned. My writing got better.
"I began entering contests with my favorite publisher, Harlequin's Love Inspired."
I began entering contests with my favorite publisher, Harlequin's Love Inspired. Those books, with their emphasis on faith and stories of triumph, were the ones that called to me. I did not get a contract from the Killer Voices or Blurb to Book contests, but I learned so much. And, I gained confidence. My writing slowly moved from pie in the sky to a hobby to a career in progress.
In 2016, I entered the Manuscript Matchmaker contest. Weeks before, I had teasingly asked a couple of author friends on Twitter to write me a mail order bride book. When I saw one of the Manuscript Matchmaker categories was mail order bride, I knew just what kind of manuscript I wanted to write.
I worked hard on a story about a city woman trying to control it all and a farmer trying to give his children a good home without giving away his heart. It was set on the Kansas prairie, a place that is very special to me. I made it to the last round and turned in my completed manuscript to Harlequin Love Inspired Associate Editor Elizabeth Mazer.
Weeks later, I came out of a meeting and saw I had a voicemail from New York City. I didn't make the connection to Harlequin until I heard Elizabeth's message asking me to call her back. I did so, still standing in a parking lot. I probably should have played it cool when she said Harlequin wanted to publish my book. I did not. Not even a little bit. I'm pretty sure I danced in a parking lot full of strangers while trying to form coherent sentences. Once I stumbled my way off the phone with Elizabeth, I called every person I knew while still standing in that parking lot.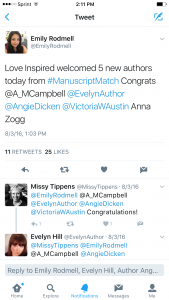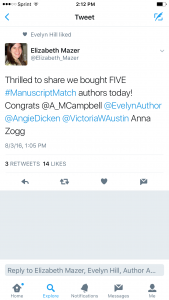 I'm so very thankful for every bit of this journey. For the trying and pausing and not knowing and learning. For the failing. And succeeding. Family of Convenience was dear to my heart before I ever received that call. After editing it with Elizabeth's guidance and seeing the cover, the final product feels like a dream.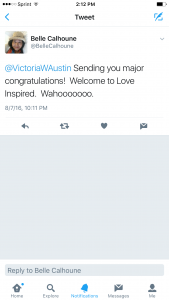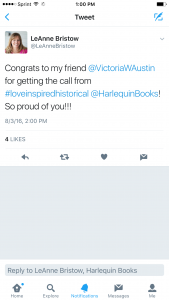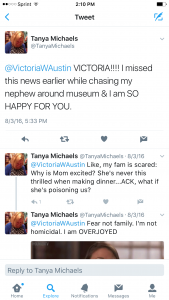 To learn more about Victoria, visit her website, victoriawaustin.com
Or say hi on Twitter @VictoriaWAustin
And watch for Family of Convenience, coming out April 2017 from Love Inspired Historical!