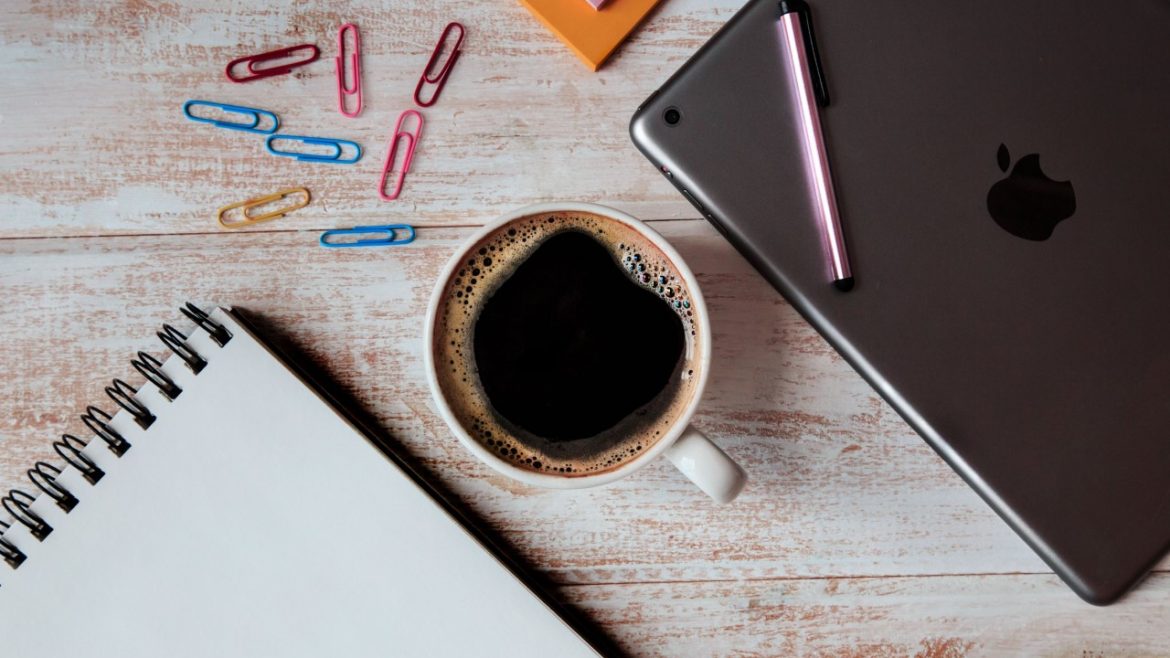 The Blackwells are back! If you loved the first two Blackwells miniseries, Return of the Blackwell Brothers and The Blackwell Sisters, then get ready for a brand-new set of stories around this beloved ranching family.
Harlequin Heartwarming authors Melinda Curtis, Anna J. Stewart, Cari Lynn Webb, Amy Vastine and Carol Ross have come together once more to write The Blackwells of Eagle Springs. We chatted with these authors for a Q&A to find out more about their new series and what went in to writing it together.
Write for Harlequin: You've written two rounds of the Blackwell series. The first with the estranged grandsons of Big E. The second with his newly discovered granddaughters. How did you come up with the idea for a third Blackwell series that incorporates Big E? What were some of the considerations and obstacles?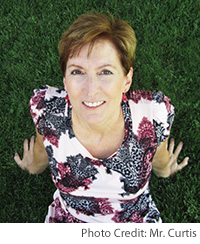 Melinda Curtis: We had a brainstorming session. I can't remember if it was email first or on Zoom. We wanted to create a new branch of the Blackwell family with a new set of characters, in a new town, and with a new set of problems. I believe it was Anna who came up with Denny Blackwell.
---
Anna J. Stewart: Zoom is a beautiful thing. That said, we always suspected there was more to Big E than we'd previously uncovered. Giving him a sister made a lot of sense and opened a lot of doors storywise. Our hope was to expand the branches of the Blackwell family without leaving the previous stories behind. It was a little tricky at times, merging all those tangled family roots, but I think we've pulled it off.
---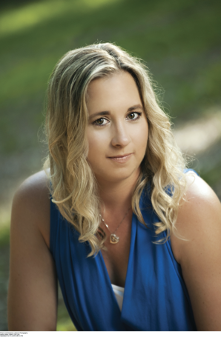 Cari Lynn Webb: Big E is such an integral part of the series! It made sense to start with Big E and dig deeper into his family tree. And I'll second Anna—Zoom is wonderful for brainstorming.
---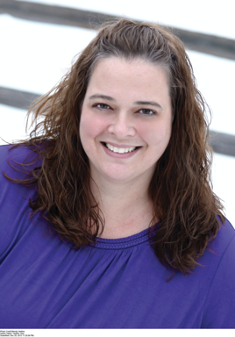 Amy Vastine: The great thing about a character like Big E is that his closet is huge and there are lots and lots of skeletons! But because he is such a family-oriented person, the challenge was figuring out why he had been so estranged from this new branch.
---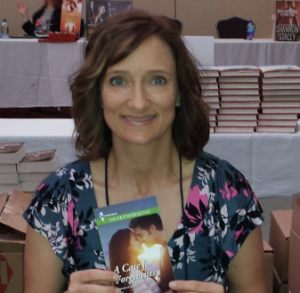 Carol Ross: One of the biggest considerations came with a built-in obstacle: How to keep Big E alive (figuratively and literally) without relying on him too much. Luckily, whether it's Zoom, text, email, or a good old-fashioned phone call, ideas abound with these ladies. Settling on one was the difficult part!
---
WfH: What considerations were made when planning what each individual book would be about?
MC: Tropes definitely were discussed next. We wanted each book to have different tropes. There's always a bit of good-natured elbowing aside as we claim the tropes we enjoy writing. However, I just had this idea in my head that wouldn't go away—a second chance for a couple once married. That isn't one of the more popular tropes in our group.
AJS: I'll second Mel. Honestly, I think tropes were at the heart of the development process. Personally, I really wanted to tackle a trope I hadn't written before (marriage of convenience), but also a tried-and-true one for me (friends to more-than-friends). I love tugging on those history threads between a couple while throwing them into a totally unknown emotional realm.
CLW: Ah tropes…where it all begins. It's always fun in the brainstorming sessions especially with these ladies. You get to see the ideas forming in real time. So many what if my heroine…? What if my hero…? So many ideas get tossed out. And usually, claims are made in real time too—for tropes, characters, children or not, etc. LOL! I knew I wanted to write a man in uniform. And the idea for a widow who pushes past my sheriff's reserve and unsettles him, well, that came to me early in our brainstorming and wouldn't let go.
AV: It's always a goal to be different, and luckily there are so many different kinds of stories to write, we're usually able to choose one that we're happy with (and sometimes ones we're not so happy with at first but then fall in love with later!).
CR: We have a Google doc to keep our stories straight. I like to wait until everyone settles on their tropes and characters, and then enter the basics. Then I open the doc and choose things for my story that I think will add a nice contrast or complement to what everyone else is writing.
---
WfH: How does an author put a fresh spin on their book and/or the story arc?
MC: We each have our own storytelling voice, so we don't try to write the same. That's always been kind of a joy. Each character has a different relationship with Big E or other family members, the way you would in a real family.
AJS: First, I think it's important that our writing voices, while each is unique, complement one another. I'm always trying to flip a trope on its head and doing so within the framework of a series written with other authors is even more fun. For me, I'm always trying to look at what I write from the perspective of the reader. I want to surprise, do something unexpected, and this branch of the Blackwell family definitely gave me the opportunity to do that.
CLW: I agree that our writing voices are different but complementary. We're very much like a family in that way and help bring out each other's strengths. Twists and surprises are always fun with the tropes and the plot. I've always looked at the Blackwells as a family I'd want to spend time with. I want the reader to feel the same way and I'm constantly thinking about how to draw the reader in more and more. At the core, it's asking what's going to keep the reader turning the page.
AV: What I love about these books is that even though there is an overarching storyline, the romance is all our own. We get to do our thing to make that the best story it can be. All of these ladies are so amazing at what they do, I never fear that what's going to come before or after my characters' story is going to be a roller coaster ride to a HEA!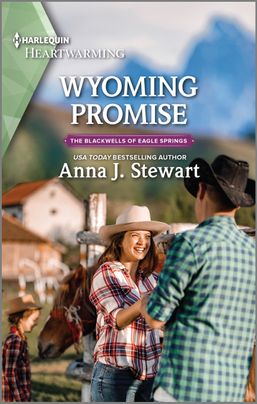 CR: Echoing what everyone said above about writing voices. I'll also add that I think it's helpful that we're all experienced and versatile enough to pivot when needed. Meaning that if someone has a plot thread that's too similar to one that we're writing, we'll just take it in a different direction, or have a quick brainstorm session and change it completely.
Be sure to check out WYOMING PROMISE by Anna J. Stewart, the first book in the brand-new The Blackwells of Eagle Springs series, available from Harlequin Heartwarming!