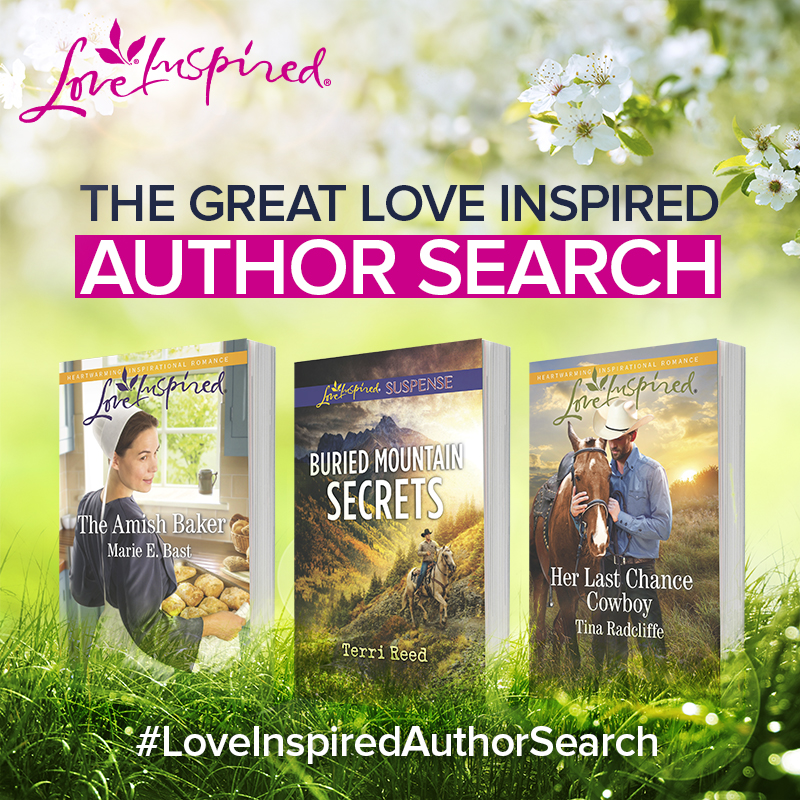 The Love Inspired editors are excited to invite you to participate in our newest pitch opportunity: The Great Love Inspired Author Search!  While the Love Inspired and Love Inspired Suspense lines each offer our readers a distinct promise, their objective is the same. We're looking for compelling stories with engaging characters, a sustained conflict and an emotionally satisfying romance. More specifically:
The main plot for Love Inspired needs to center around the hero and heroine falling in love. In Love Inspired Suspense, the suspense plot should get equal play with the romance.
There should be one hero and one heroine; not two sets of love stories or love triangles.
Your hero and heroine should fall in love throughout your story; they should not already be in love or married, nor should they fall for each other too quickly. You want to build up to this moment.
We need to see the whole story from the hero and heroine's perspectives; there should be no third person point of view.
Your hero and heroine should meet early, preferably by the end of chapter one, and should remain in each other's presence throughout the vast majority of the book.
There needs to be

internal conflict

on both sides that is pushing the hero and heroine apart even as the circumstances of the plot push them together.
This conflict should not be resolved until the end of your story.
The end of your story should feature a happily-ever-after.
The book should feel immediate and in the moment for the characters; avoid prologues, flashbacks or focusing too much on character backstory.
The Christian faith element is integral to all storylines but should feel natural not preachy.
What we're looking for in each line…
Love Inspired: Contemporary inspirational romantic stories centered around family and community.
Heartfelt stories with emotional plotlines and multi-layered characters.
Tried and true hooks: Westerns, Amish, ranchers/cowboys, babies or small children, juicy stories, secret babies/secret pasts, reunion romance
Hooks we'd love to see more of: stories with animals—especially dogs—adoptions, older heroes/heroines (35+)
Love Inspired Suspense: Contemporary story with equal parts romance and suspense
Action-packed stories where the hero and heroine feel constantly threatened and must work together to overcome the danger.
Tried and true hooks: Westerns, Cowboys/Rancher heroes, Amish, witness protection, law enforcement hero or heroine, undercover hero or heroine, military, hero or heroine in jeopardy
Hooks we'd love to see more of: Secret babies, protecting babies, mistaken or hidden identity, switched at birth, hero/heroine law enforcement rookies who are just starting out in their careers, spies, Coast Guard, Mounted patrol, bounty hunters. Stories with multi-hooks.
We hope this helps bring some clarity and direction to your Love Inspired or Love Inspired Suspense story. Check out the information on the contest here and don't forget to review the writing guidelines here and here. We can't wait to receive your submissions and dive into the world you've created!