Hi, I'm Piya Campana, Assistant Editor of Harlequin Superromance. I'm Super excited to
talk Superromance with you today! Harlequin Superromance is our longest contemporary series line, clocking in at a range of 80–85000 words. This longer word count allows for what we call a "big story" feel in our books—the depiction of the larger story around the central relationship. This can take the form of secondary plots and characters, the hero's and heroine's work and social lives, their families and communities .
Over the years Superromance has gone through changes with regard to themes. The '90s, for example, in addition to contemporary themes, saw some stories with time travel elements and some even had paranormal elements. But the focus was and still is complex, believable characterization.

 
Nowadays Superromance no longer publishes stories with time travel or paranormal themes (but if the latter is what you're into, check out this recent post on Harlequin Nocturne!), but still welcomes a variety of contemporary themes, voices and tones. While the majority of our stories fall under contemporary romance alone, dealing with various themes, we also have:
Romances with mystery and suspense elements (eg. To Trust a Cop by Sharon Hartley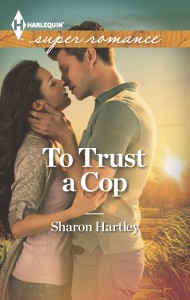 and Finding Justice by Rachel Brimble)
Romances with a family drama element (eg. A Time for Us by Amy Knupp and Wife by Design by Tara Taylor Quinn)
Romance with comedic elements (eg. Dating a Single Dad by Kris Fletcher)
Romance with Western themes (eg. The Montana Way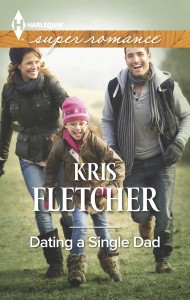 miniseries by Jeannie Watt)
We welcome stories taking place in everything from small towns to big cities to international settings, and a range of sensuality, from sweet to hot.
One of the best things about Harlequin Superromance is the variety. This makes it exciting for readers (and editors!), but also means that, for prospective authors, it can be that much harder to target.
So what are Harlequin Superromance editors looking for right now?
You've read our books, you've pored over our guidelines. But what is the number one thing that makes us perk up and take notice?
Besides exceptional writing, it's your take on a tried and true hook. For instance, what's your version of a second chance romance? Or a bad boy turned good? Examining a popular romance theme from a new angle keeps things fresh.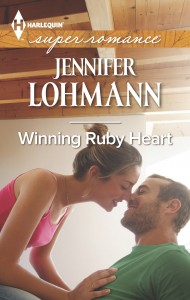 We also welcome diversity in our characters and are interested to see that in submissions (see Winning Ruby Heart by Jennifer Lohmann for a hero who uses a wheelchair, Rodeo Dreams by Sarah M. Anderson and Too Friendly to Date by Nicole Helm for LGBT supporting characters, Back to the Good Fortune Diner by Vicki Essex and Her Hawaiian Homecoming by Cara Lockwood for interracial couples).
We are not looking for…
—A story that is 80K+ words but doesn't otherwise fit our guidelines
A high word count alone does not equal a good fit for us. We still need an emotional central romance and an authentic, believably motivated hero and heroine. Also, while a too-high word count is not necessarily a reason to reject your submission, if your story is 100K+ and you're targeting our line, your manuscript might benefit from a tighter focus. In the same way, if your story is 50K, you should consider ways to expand it.
—New Adult romances
Our books usually feature characters who have had a bit of life experience and a few relationships under their belts. While it is possible for a hero or heroine to be of a New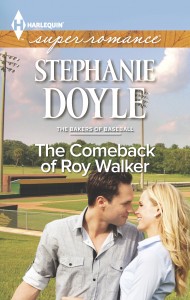 Adult age and fit these parameters, for the purposes of our series, this is not usually the case. New Adult stories are also often (but not always) characterized by a first person POV. Harlequin Superromances are usually told in a third person omniscient voice, focusing on both the hero's and heroine's experiences, but we would never say no to a well-crafted story in a first-person POV that would otherwise fit our guidelines and isn't New Adult.
—Erotica or erotic romance
But high sensuality is fine—check out The Comeback of Roy Walker by Stephanie Doyle for an example.
Clear as mud? Ask me anything in the comments! And don't forget to check out  this month's offerings from Harlequin Superromance for more great examples!