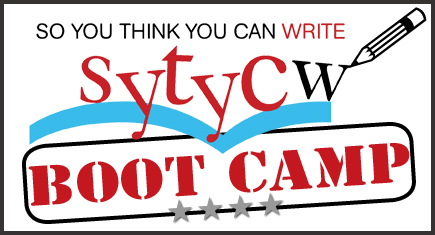 Read on, and don't forget to join the conversation on Twitter by using the hashtag #sytycw.
Results of our First Page Challenge are in!
Our team of editors randomly selected five of your first pages – and one bonus first page! Here are their critiques! We enjoyed reading these openings and hope you'll keep going on your writing journeys. If you entry wasn't critiqued here (we are only so many editors), stay tuned for next month's boot camp and other opportunities in September. Thank you for submitting all your fabulous first pages!
Page One_Untitled by Tricia Sargant
Page One_Until Summer Ends by Liz Isaacson
Page One_Untitled by E Mellyberry
Page One_Untitled by Emily Evans
Page One_ SpyMistress by Fiona Marsden
And one more:
Page One_His Rebel's Heart by April Arrington