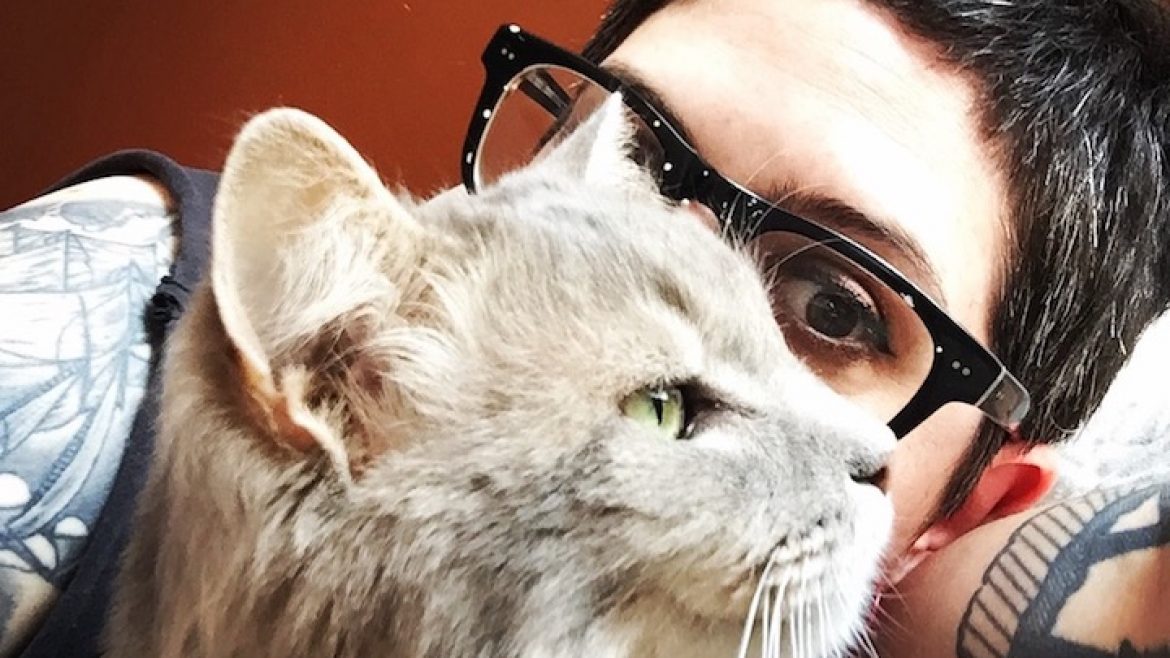 We were delighted to connect with Carina Press (and soon-to-be Harlequin Special Edition) author Roan Parrish! Read on to find out about her latest book Best Laid Plans, her favourite romance tropes, and what's currently on her must watch/read list.
Harlequin: Best Laid Plans, book two in your Garnet Run miniseries, is out next week. Can you tell us a bit about it?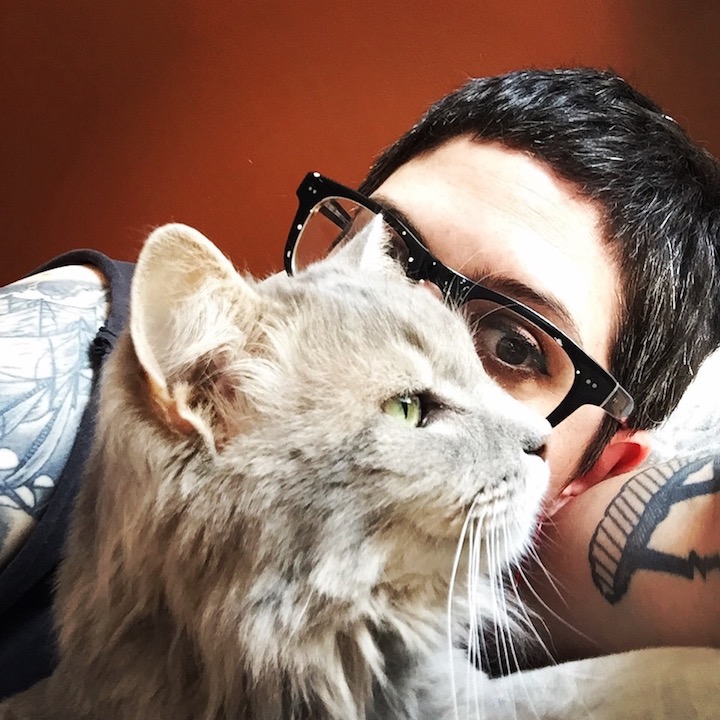 Roan Parrish: Best Laid Plans is about Charlie, a gentle giant who lost his parents as a teenager and had to figure out at a very young age how to take care of everything—his younger brother, Jack, his father's hardware store, their family home—putting his own dreams on hold in the process. Rye Janssen is his complete opposite: where Charlie is stable, Rye has never stayed in the same place for more than a year; where Charlie knows all the rules of adulting, Rye enjoys breaking them. So when Rye inherits a crumbling house in Garnet Run but has no idea how to make it livable, Charlie can't help but get involved.
At first, Charlie and Rye feel like they're from two different worlds. But soon each one realizes the other is exactly what they need! Charlie never had a chance to figure out what he wanted for himself, and Rye helps him explore. Rye never had a home, and Charlie helps him make one. Throw in some hot sex, a bunch of adorable cats, and all the secondary characters you met and loved in Better Than People, and you have Best Laid Plans!
H: Carina Adores is Harlequin's trope-based LGBTQ+ line, where we celebrate classic tropes that romance readers love. What are your favourite tropes and themes to write about and why?
RP: I think a theme I come back to over and over again is the idea of home. Finding that romantic partner who feels like home, or making a home where you haven't had one before, or changing the notion of what you think home means. Of course, Best Laid Plans engages that theme quite literally because Rye and Charlie are renovating a house. But it never gets old for me because there are as many ways to make a home as there are people in the world.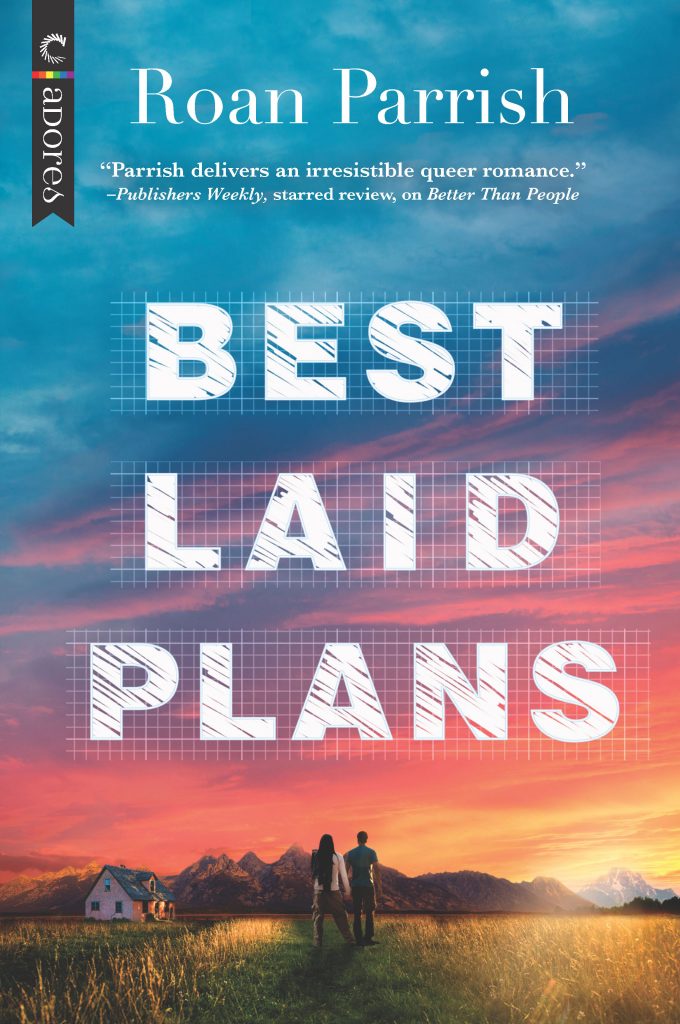 I also really love to write opposites-attract because—as in Best Laid Plans—usually lurking just beneath an opposites-attract trope is the revelation that actually there are some things about the characters that are oppositional, but they share some core values or desires, so they aren't completely opposite. And that speaks to me because it reveals the way there are some qualities that it's crucial to share when you're trying to build a life with someone, and there are some qualities that can be totally different—what matters is which qualities you share.
H: What have you read or watched recently that you've enjoyed?
RP: I recently binged Euphoria and it was stellar. The acting and writing were both amazing, and the soundtrack is bangers the whole way through. I loved seeing a show that involved queer and trans creators in making a narrative about queer and trans characters! Book-wise, I just read two books I really loved. Catherine House, a debut novel by Elisabeth Thomas, is a dark academia book with a sci-fi turn. The writing is gorgeous and it's a truly unique read, even as the subgenre of boarding school book is a well-loved classic. The other book I just finished and loved was Blake Crouch's Recursion, which is a sci-fi thriller that also has a great romance. The premise of Recursion is all about what memories are and what it means to have time run in loops and whorls rather than linearly. I loved it, and it introduced the romance late, so I really wasn't expecting it, but it absolutely raised the stakes, characterologically, which gave me all the feels at the end!
H: Can you tell us what you're working on now?
RP: I'm just finishing up the third book in the Garnet Run series, which will be a Christmas book coming out from Harlequin Special Edition in October. It's called The Lights on Knockbridge Lane and I'm SO excited about it! It's basically a gay, feel-good Christmas romcom in book form 😊.
Adam Mills and his eight-year-old, science-obsessed daughter Gus have just returned to Garnet Run after Adam's divorce, and they move in across the street from a man all their new neighbors say is a vampire. Of course, Wes Mobray isn't a vampire—he's an eccentric scientist-slash-inventor who prefers to stay in his house during daylight hours because he hates being looked at. Gus becomes fascinated with Wes and his household of inventions and interesting pets, and Adam enlists Wes's help to make Gus's Christmas wish come true—and falls in love in the process.
I also have my first horror project coming out in June from Audible. Strange Company is a collection of six queer horror stories with original music by Timmi Meskers. She wrote most of the music based on the stories, but also composed some of the pieces first and then I wrote based on the music. It's been an amazing collaboration and I'm so excited to be entering into a new genre. Don't be worried if you're not a huge horror fan—the stories are more creepy than scary and many of them have a romance component 😊.
H: What advice do you have for romance writers?
RP: Write all the weird and wonderful stories of your heart!
Look for Roan's latest book, Best Laid Plans next week! And don't miss the first Garnet Run book, Better Than People, and more from Carina Adores!