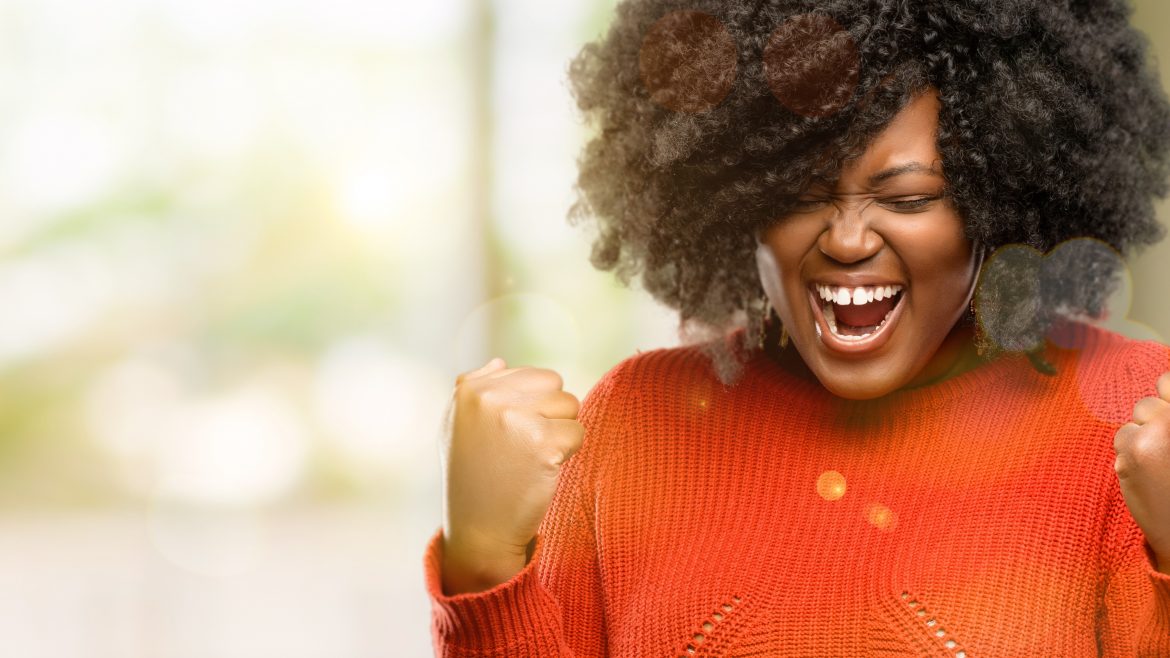 This post was originally published on the Harlequin Ever After blog. BookRiot blogger PN Hinton contributed to the research and writing of this post with the Harlequin Ever After blog team.
As we celebrate Black History Month, the Harlequin Ever After writers and editors are thinking about the Black experience and the role romance books play in sharing and celebrating joy and love.
The romance genre is home to phenomenal Black literary voices, who despite years of facing significant barriers to reaching readers, have gifted romance fans with beautiful stories about proud Black characters achieving their Happily Ever Afters (HEAs).
In a world that often assigns Black people to background roles and spotlights their pain and trauma, Black romance novels are an act of joyous rebellion and triumph. They carry a message that is so important to the romance genre and to the world: where there is family, friendship and love, there is hope for a better tomorrow, for an HEA.
Read on to see our list of just a few of the trailblazing Black romance authors who remind us why we love romance books. Some of these authors publish with Harlequin, some do not, but all are sure to bring you much joy as you read their works this month and all year round.
Elsie B. Washington
Elsie B. Washington released "Entwined Destinies" in 1980 under the pen name of Rosalind Wells, creating what is widely considered to be the first Black romance novel. It was her only novel as she focused her career on journalism, also writing two nonfiction books.
However, her contribution to the romance genre cannot be overlooked. When the author passed away in 2009, outlets like The New York Times celebrated her life, noting that Entwined Destinies was "the first known romance featuring African-American characters written by an African-American author."
Sandra Kitt
Sandra Kitt is not only important to the romance genre overall, she is important to Harlequin's history as the first Black author to publish with us. Sandra first saw success as a professional illustrator and graphic designer, and in the early 1980's she began writing just for her own enjoyment.
In an interview with All About Romance, Sandra mentions that she read an article about Harlequin starting a new contemporary romance series and contacted the line's editor. She would go on to publish nine novels with Harlequin.
Today you can find this multi award-winning author on general fiction shelves, but her books continue to be filled with smart heroines, engrossing storylines and riveting relationships that are sure to draw in romance readers.
Beverly Jenkins
Beverly Jenkins burst into the scene with Night Song in 1994 and has kept on going ever since. What out makes her stand out, then and now, is her research. She gifts readers with riveting stories starring Black characters, ensuring that every fact she drops is accurate, going as far as including a bibliography and/or recommended non-fiction reading list in the back of almost every single one of her books.
Beverly discussed her process in an interview with the National Trust for Historic Preservation, saying, "Setting my books where I do and why is tied to re-stitching the pieces of the American history quilt that have been left out…. I place my stories where African-Americans actually walked and include a bibliography for readers who may wish to do more research on the highlighted topics."
For Black readers, reading about Black characters in this author's historical romances was revolutionary, as Beverly spoke about in the documentary Love Between the Covers: "When I did Indigo, which was my third book, in '96, women were coming to the signing crying. 'There are no African-American historical love stories. We've never had anyone who thought we were beautiful.'"
Brenda Jackson
Brenda Jackson's first novel, Tonight and Forever, was published in 1995. She may be best known for her Westmoreland series, a very large and wealthy family. She was the first African American author to be published under the Harlequin/Silhouette Desire line, as well as the first to make the USA Today and New York Times Bestseller lists for series romance genre.
Her book Truly Everlasting was turned into a movie in 2010 and there are more planned in the future. In the fall of 2020, Brenda Jackson launched a film and television company to develop and produce titles based on her romance novels.
Brenda wrote contemporary books about successful Black men and women during a time when they were still mainly assigned archetypal and stereotypical roles in all types of media. In October 2013 she celebrated the publication of her 100th novel, becoming the first African American to achieve such an accomplishment.
The impact of Brenda's work has not only been felt by readers, but also by fellow authors who she inspired to dream big and write the types of stories they knew readers were missing. We recently had the honor of celebrating Brenda Jackson's 25th anniversary in publishing and heard from many fellow authors about how special she is to the genre.  View our video below to hear firsthand the impact that Brenda Jackson's talent and work has had on the romance genre:
Rochelle Alers
We bet that if you're a regular visitor to Harlequin.com or a fan of scouring romance shelves in bookstores, you've seen Rochelle Alers' name on many book spines. This wonderful author is noted not only for her incredible stories and characters, but also for being one of the most prolific African American authors of romance and women's fiction.
With more than sixty titles under her belt, Rochelle Alers is a regular on bestseller lists, and has been a recipient of numerous awards, including the Vivian Stephens Award for Excellence in Romance Writing and a Zora Neale Hurston Literary Award.
In 2010, the author told us this about her first Harlequin novel, Hideaway:
"Although Hideaway wasn't my first published title it holds the distinction of being my first attempt at writing a romance… I knew in my heart of hearts that I had a special baby even before Hideaway appeared on bookstore shelves, because like our human children, I'd believed in my literary newborn. What I hadn't known at that time was that other people would also like the characters that would make up the Hideaway Legacy."
Zane
Then there is Zane. While some may consider her strictly an erotica writer, there is always a dash of romance in those types of stories. When she first burst onto the scene in 1997 writing erotica, her identity was hidden in order to prevent negative blowback on her family. However, she quickly grew in popularity. The short stories she wrote as Zane resulted in two TV series and the Addicted movie.
Zane deserves recognition for the safe space she made for Black women. She helped women to embrace the various facets of their sexuality by writing about lust and experimentation in a way that made women feel seen, safe, and normal. She will always have a place in erotic/romance history.
Alyssa Cole
Alyssa Cole's writing travels many areas of the romance genre—from sci-fi, to historical, to LGBTQ, to contemporary.
She strives to make sure that no one feels overlooked in romance. The stunning covers for Once Ghosted, Twice Shy and the upcoming How to Catch a Princess are testaments to this. Like all the other authors mentioned here, Cole is also a masterful researcher, especially in regard to her historical novels. While romance is still part of the story, she doesn't shy away from the ugly and racist parts of history. Some of her books may make you a bit uncomfortable reading them, but it's a discomfort that needs to be felt and acknowledged so that work can be done to not have those aspects of history repeat themselves.
In a recent interview with NPR, the groundbreaking and bestselling author had this to say about the link between romance novels and making the world a better place:
"One of the things that gets the reader through the book is knowing that at the end of the book, there will be some kind of resolution that leaves them feeling satisfied and uplifted. And I think people who read those kinds of romance novels and who write those kinds of romance novels are also seeking that in their real life and, given the state of the world today, have had more opportunity to actively try to impact the world in the way that they enjoy reading about."
Talia Hibbert
While relatively new to writing, Talia Hibbert is still undoubtedly one of its stars. She started out publishing her books independently before finding wide-spread success with Get a Life, Chloe Brown.
Her female characters tend to be plus-sized and her banter sarcastic and quirky. Her romances are also diverse—her characters exist all along the sexual and neurological spectrums. They are also flawed but are always working to better themselves and the ones that they love.
On her website, she explains that "she writes steamy, diverse romance because she believes that people of marginalized identities need honest and positive representation."
We wrap up this post knowing that this is by no means a comprehensive list and there many other Black romance authors we encourage you to seek out and enjoy. But we hope we've inspired you to discover some new favorite reads or rediscover previously read gems from wonderful authors who are blazing trails with their stories of Happily Ever After.
Happy reading!