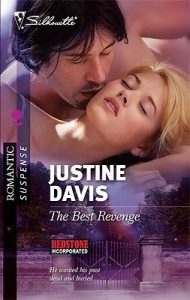 By Anonymous
In the Harlequin office lurks a worshipper of Ted, Jack, Neo, Shane, Matt, Julian, and most recently John Wick. Over several decades, Keanu has shown us the depth needed in any romantic hero. He chills, he thinks, he studies chemical compounds, he builds houses, he chases Dracula, he crashes cars, and he confounds us with existential crises. Plus, he looks amazing in plaid shirts, jeans, and hiking boots.
My love for Keanu Charles Reeves began with River's Edge, where he played a tormented teen. I was tormented for him and realized immediately that he was destined to be my husband for superstardom. At least in hindsight. And no, I did not write him a fan letter, nor do I ever think he should grace one of the Harlequin series covers.
I appreciate the breadth of his work. He's been totally awesome for decades and has acted in over fifty movies, along with many other projects. His creativity cannot be denied. As box office gold or an indie favorite, he has maintained a presence. When you think he's hibernating in his Keanu Kave, he resurfaces and is better than ever! He has a way of reinventing himself, and you don't ever quite know who he is. You just love him.
Just to name a few of his projects…
Of course, he plays the magnificent Siddhartha in Little Buddha, encouraging us all to be enlightened souls.

He saves Sandra Bullock (though actually her driving saves them all) in Speed.

He outfoxes Al Pacino in The Devil's Advocate and it's so cool how he does it even though painful to watch.

Somehow, we believe he's a quarterback in The Replacements, though I don't think he can dance (see the jail scene). He gets into it, though.

Keanu scoffs at your thinking that he only plays the good guy. Check him out as probably the sexiest serial killer on screen in The Watcher. Sure, James Spader is trying to bring him down, but he can't compare to a demonic Keanu who slays his victims with piano wire. You want Bad Keanu to win!
He does new things, like Shakespeare! Behold his villainous ways as Don John (not Don Johnson) in Much Ado About Nothing. Best line of dialogue ever: Let us to the banquet.

Who can forget how Keanu almost stole Diane Keaton's heart in Something's Gotta Give. If you ever need an uplifting image, just picture him in that periwinkle t-shirt, holding flowers, asking Diane to love him. Plus, he plays a doctor, who cares for the ill and divorced, as evidenced by his bringing green tea and not coffee to Diane when salacious Jack has a heart attack. This girl would choose Keanu over Jack any day.

Keanu doesn't restrict himself as the doctor, the detective, the dude. In The Lake House, he works in construction (is mainly an architect). You really feel the mud he keeps stepping in, his eloquence in composing letters to depressed doc Sandra Bullock, and how he doesn't get confused by the space-time continuum. The last scene alone kept me swooning for many weeks (years).

I'll admit, with the advent of Daniel Craig as James Bond, I haven't been as attentive to Keanu…until John Wick came onto the scene. It's a testament to the fact that over-fifty-year-old heartthrobs make for excellent action heroes.

Keanu isn't prominent tabloid fodder, which builds our view of him as a complex character, with a certain mystique. He pops up here and there, like when he gave up his seat on the subway. Sometimes, he rides a motorcycle or shows up at a premiere. Mostly, we just see him in the movies…or think of him as an enduring hero.
And he's just Keanu, okay?
Happy Monday!
Ps. I would mention The Matrix, except I don't really understand this franchise.