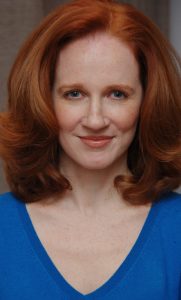 by Patience Bloom
I am officially outing myself as an obsessive follower of the Shefani relationship. I enjoy Gwen and Blake separately but together, they are editor crush magic! I can't get enough of their sweet Tweets and Snapchats, trips to Disneyland, the zoo, glitzy events, concerts, the White House, music videos, and updates from their most ardent fans.
I know they both have pasts. Maybe Shefani wasn't born from ideal circumstances, but who are we to judge? Romance can defy reason–and delightfully so. I love them together and here's why:
They know how to express their feelings. Even before they became a couple, she said those three words, then he did, then she did again, then he did again, and she did. Who can keep track? They obviously cherish each other and have no trouble saying so.
They respect each other's talents. Even though they come from different worlds (okay, galaxies), they listen and appreciate, which is excellent for establishing a solid foundation.
They can have fun every now and then. How great is it that you can throw a bucket of ice over your partner's head? With Shefani, it's not all serious and music-obsessed. This is 100% cute and 100% proving how charitable they are.
Sometimes they can't help but indulge in PDA on social media because that's what happens when you're in love. And hey, it's Christmas and what says holiday spirit louder than tweeting kisses!?
He adores her even if she's experimenting with a new look–which a woman is allowed to do and she's still fabulous. We just like to keep people on their toes. What are you going to do about it? Love on.
He lets her upstage him, especially since she's energetic enough to get out of her chair and he's not.
He's proud to be with her. I mean, please. It's Gwen.
But once in a while, I'm sure Gwen and Blake drive each other to drink. People are complex and the one you love can make you insane. It's just a fact. Always have a way to blow off steam without destroying your love. Blake has Adam Levine.
They work together effectively. Can you imagine how hard it must be to go about your day when you're in a new romance? Well, it's just a part of life and staying #professional keeps your career and love healthy.
Most importantly, no matter what, a heroine is still awesome on her own. We all know this. Every now and then, though, it's fun to get the guy.
Shefani shows us that romance can happen at any moment, for any reason, and with anyone. It is a gift, one that leaves so many of us romance readers and love-aholics breathless.