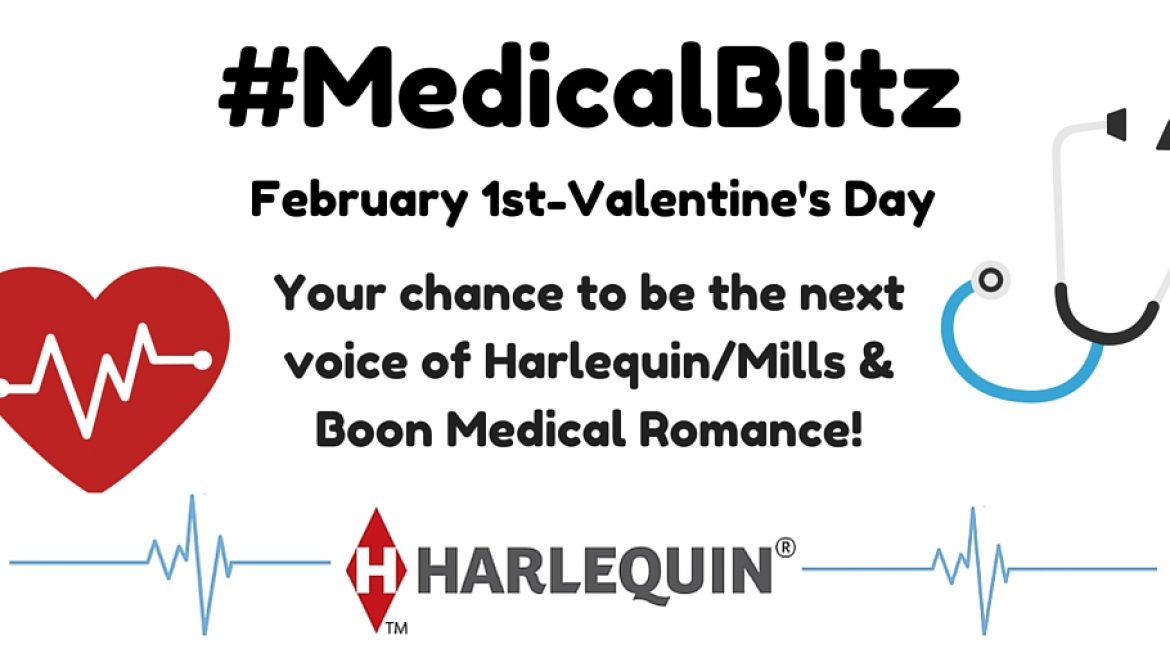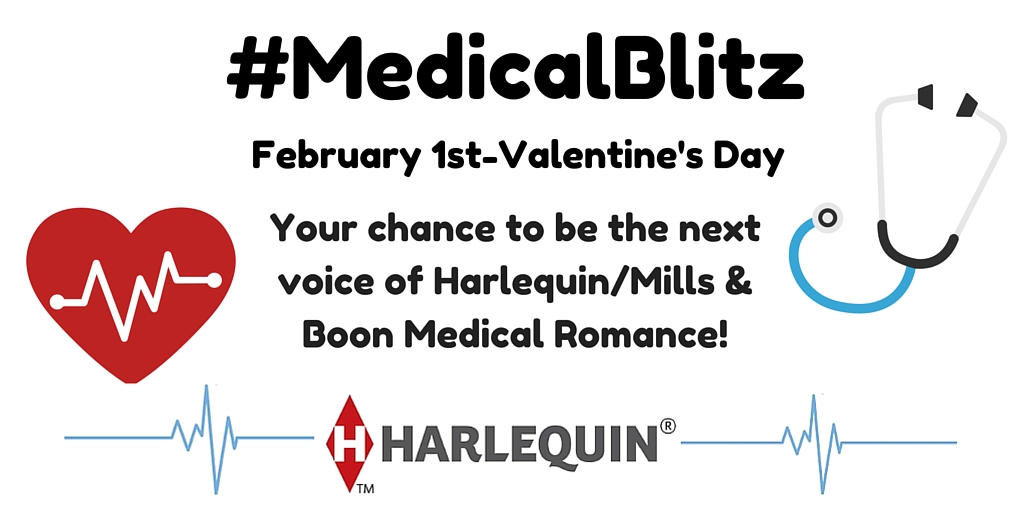 It's the final countdown – you have just one more week to submit your contemporary Medical Romance to the #MedicalBlitz fast-track!
Harlequin Medical Romance is looking for new, fresh voices in Medical romance – and this is our submissions blitz! Send us your synopsis, first chapter and query letter during the #MedicalBlitz and we'll give you editorial feedback on a fast-track – by Friday February 19th (see below for full details).
But there's a deadline… The #MedicalBlitz is ending when the clock strikes midnight (EST) at the end of Valentine's Day. So you have one week left to polish up your first chapter and synopsis!
What are we looking for?
Medical publishes 50,000 word contemporary romances filled with high-octane medical drama. These stories are emotionally intense, and the sensuality can be whatever you're into…from sizzling passion to sweet and tender!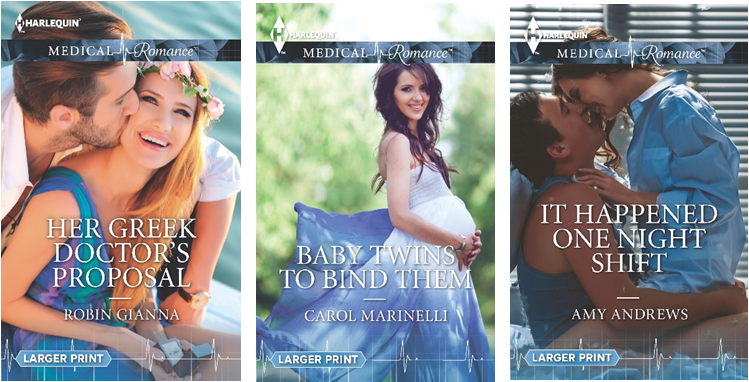 So what are you waiting for? Maybe you have a thrilling Medical Romance all ready to be sent out, or perhaps you've started a story but you need a little push to finish it. This blitz is an exciting incentive to get going with your book (as you've always been meaning to!) and a great opportunity to receive feedback that will help you on the way to writing the perfect Medical.
What happens if we think your submission shows promise for Medical Romance? We'll request more of your manuscript, and you never know – you could become the next Medical author!
The details:
From February 1st to February 14th (Valentine's Day!) we invite you to send in your submission. You can read our full guidelines and submit your story here: https://harlequin.submittable.com/submit/52543.
We want:
A query letter that introduces you and your book, as well as any previous publishing credits, contest wins, or affiliations
A 2 page synopsis. We want to know what happens in your book, even the ending! No cliffhangers please. Show us what drives your story forward, including the internal and external conflicts your hero and heroine face on the road to romance
The first chapter of your manuscript (up to 20 pages)
Every contemporary Medical Romance will be read by one of the Harlequin Medical Romance editors and will receive a response by February 19th. That's an editorial response within just one week from the Valentine's Day final deadline!
We'll then request to see more of the submissions which show the most promise for Medical.
And if you're not quite ready to send your manuscript by February 14th, don't worry – we still want to read your submission. You can send your manuscript to us any time here: https://harlequin.submittable.com/submit/29558
If you have any questions, please leave a comment below and we'll do our best to answer. For further information and helpful hints and tips, follow @SheilaHodgsonMR, @LauraMcCallen and @MatiMcDo on Twitter, and see these blog posts for more:
Focus on Harlequin Medical Romance – find out what the Medical team looks for in a submission
Crafting Strong Openings – if you're stuck on that tricky first page, help is at hand
The Importance of Chemistry – how to get the sizzle into your Medical romance
Keeping Pace – keep the plot's tension high (no saggy middle!)
In the meantime – good luck! We look forward to reading your submissions!