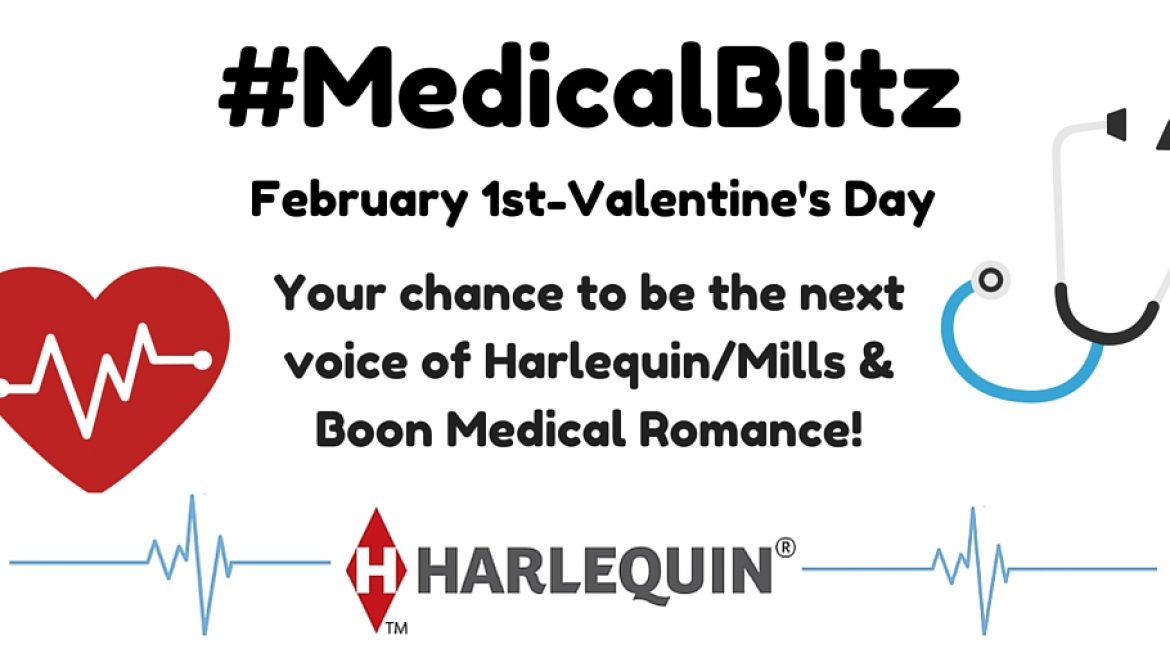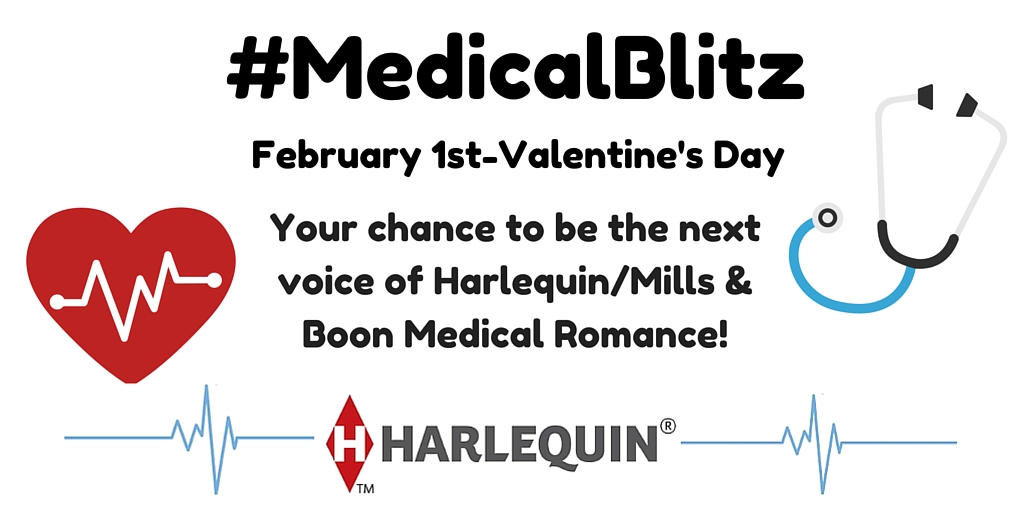 Harlequin Medical are always looking for new authors! We're committed to finding and nurturing brilliant, contemporary new voices—and now is your chance to be one of them! Send us your contemporary Medical Romance submission between February 1st and Valentine's Day…and get a response (including editorial feedback!) by Friday, February 19th!
At 50,000 words, Medical Romance books feature a range of sensualities—from sizzling flings to sweet, tender romances—and they're always full of high-octane medical drama. And now we're looking for our next sparkling new voices…it could be you!

We're hosting #MedicalBlitz, a big opportunity for your Medical Romance to get fast-tracked.
What we want:
A query letter that introduces you and your book—and any previous publishing credits, contest wins, or affiliations
A 2 page detailed 

synopsis

. Show us what drives your story forward, including the internal and external conflicts your hero and heroine face on the road to romance. We want to know what happens in your book, even the ending! (No cliff-hangers in the

synopsis

, please!)
Your first chapter (up to 20 pages)
Here's how it works:
From February 1st to midnight on Valentine's Day, we invite you to send in your submission. Go to https://Harlequin.Submittable.com and click on '#MedicalBlitz Submission Fast Track!' to submit your first chapter and

synopsis

Every contemporary Medical Romance submission will be read by one of the Harlequin Medical Romance editors and will receive editorial feedback by February 19th. That's quite a fast-track!
We'll then request to see more of the submissions that show the most promise for Medical!
This isn't a contest but a chance to showcase your work to our editors and get some helpful feedback in an accelerated time frame, and maybe even become the newest Harlequin Medical author. If you've ever dreamed about being published, send us your submission. We want to read your story!
Here are a few tips on what makes the perfect Medical Romance:
A strong, gorgeous medical professional hero with a heroine to match
A focus on the central romantic relationship against a backdrop of a contemporary medical setting
The medical setting helps to drive the romantic relationship
It's an emotionally intense read, with an innovative emotional conflict
Whatever you're into…sensuality can range from sizzling passion to warm and tender!
And check out the hashtag #MedicalBlitz on Twitter, as well as following @SheilaHodgsonMR, @LauraMcCallen and @MatiMcDo. We'll be sharing tips, insider details, our wishlists and more throughout the #MedicalBlitz.
Any questions? Leave a comment. We can't wait to hear from you!