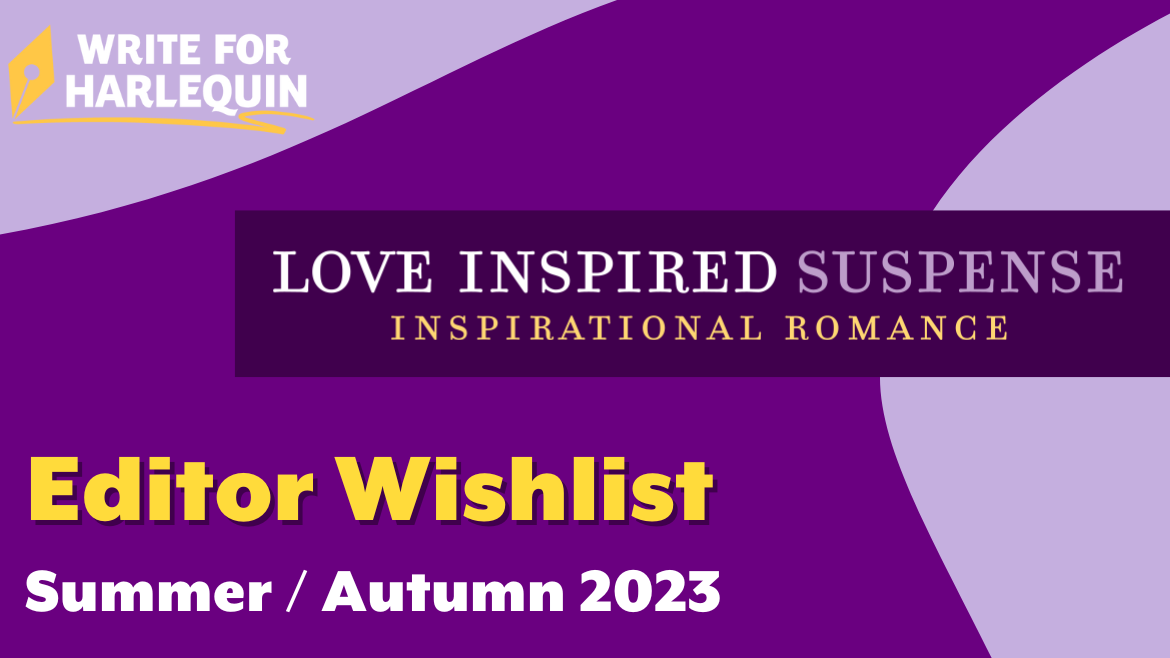 Love Inspired Suspense is actively seeking submissions! If you have a contemporary inspirational romantic suspense of 55,000 words, we invite you to submit.
Check out our writing guidelines to learn more about our series, and keep reading to find out what we're on the lookout for next!
Love Inspired Suspense Is…
Riveting contemporary suspense featuring Christian characters. These stories feature an even balance of emotional romance and gripping suspense!
Action-packed stories where the leading couple feels constantly threatened and must work together to overcome danger.
High tension and intense situations where the characters' lives are in direct danger from the very beginning of the story.
Stories of 55,000 words.
What We're Looking For…
Popular themes such as…
Law enforcement heroes or heroines
Undercover heroes or heroines
Witness protection
Cold cases
Kidnappings
Protecting babies/children
Hidden or mistaken identities
Amish
Hooks we'd love to see more of…
Western settings
Cowboys/ranchers
Evocative outdoor settings (ex. stories set in Alaska, national parks, deserts, wilderness, mountains)
Characters in CSI or forensics careers
FBI profilers
In Love Inspired Suspense, we'd love to see submissions by authors who are underrepresented in the romance genre, and stories about characters with diverse backgrounds.
Are you ready to get your story in front of an editor? Find our writing guidelines and submit your manuscript and synopsis to the Love Inspired Suspense Submittable site.
We look forward to reading your stories!