Thanks to the feedback from a few weeks ago, we heard that you were interested in the call/the first year as a published writer. Here's Lara Lacombe's account of her debut with Harlequin Romantic Suspense!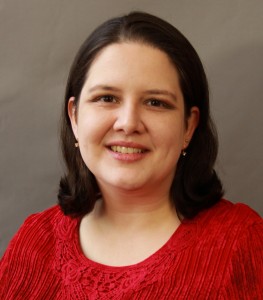 My publishing debut with Harlequin Romantic Suspense
By Lara Lacombe
First of all, thanks so much for having me on the blog today!  I'm incredibly lucky in that my debut book with Harlequin also marked my publishing debut.  Working on DEADLY CONTACT with the Harlequin editors was such an amazing experience, I'm afraid it's spoiled me for life!
To give you some backstory, I pitched DEADLY CONTACT to Patience Bloom at the RWA
2012 conference.  She requested the full manuscript (I was so flabbergasted that she wanted to read it I actually tried to talk her out of it—not an approach I recommend!), and a few months later she requested that I make some revisions and resubmit the story.  I was over the moon, and set to work right away.  I was pleasantly surprised by the revision process—I wasn't quite sure what to expect, but my revision letter was detailed and thorough, and I knew exactly what the editors wanted to see.  Best of all, the editorial suggestions made the story so much better.  It was great to work with an editor who really got my story and my characters, and was just as invested as I am in making the book the best it could be.
After I resubmitted the manuscript, Rachel Burkot, another Harlequin Romantic Suspense editor, contacted me and made an offer for the book, I was surprised at how quickly things moved.  Even though my release date was still months away, Rachel and I set to work polishing the book and getting all the copy and line edits done along with a few additional content edits.  I submitted information to the art department so they could design the cover (probably one of the most enjoyable things about the whole process—I was forced—forced, I tell you!—to search for images of attractive men.  It was a tough job!).  After everything was done, it was time to wait for release day (I'd like to say I sat around eating bon-bons, but I took advantage of the lull to work on other books—something I do recommend).  Now that the book is actually out, my feet haven't touched the ground.  It's such an amazing feeling to see my words in print on store shelves—I have to stop myself from running up to people and telling them about my book!
I'm so fortunate to work with the amazing staff at Harlequin Romantic Suspense.  Editors are sometimes depicted as these mysterious 'others' who communicate in riddles, but that wasn't my experience at all.  Rather than being an antagonist, my editor was a partner who helped guide me and worked tirelessly to improve the book.  I loved the initial version of DEADLY CONTACT, but I can say that the editorial process only made the book better, and I'm so proud of the final product!
So there you have it—I'm proof-positive that a 10-minute conference pitch can lead to an actual book!  To all the aspiring authors out there, let me add my voice to the chorus that tells you to keep at it!  When I attended that conference, I had no idea my life was about to change.  You really never know when opportunity will knock, so be sure you're ready for it!
Thank you, Lara, for that inspiring story–see a conference pitch can lead to something more!  To discover more about Lara, visit her blog here, visit her on Facebook  or see her on GoodReads or follow on Twitter @LaraLacombe
You have no excuse for not finding out more–or getting the book! 🙂