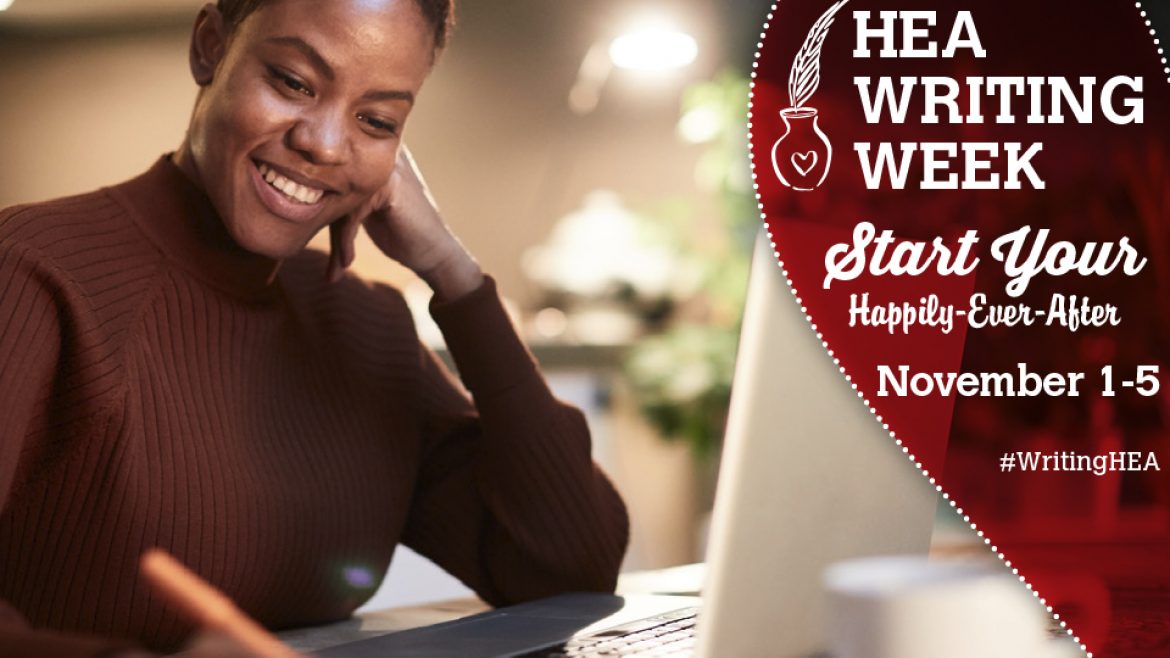 By Nicholas Arnold
November is the perfect month to put pen to paper. The cozy fall vibes make for an inspired writing atmosphere that breathes life into a story. Not only that, but November is renowned in the writing community for being National Novel Writing Month (or NaNoWriMo for short)!
Whether you're officially choosing to take part in NaNoWriMo or are just hoping to keep to a routine of daily word counts, we plan to kick-start your month with HEA Writing Week.
From November 1st to November 5th, we want to help you write your Happily-Ever-After with five days of writing craft tips, activities, and advice from our editors right here on WriteforHarlequin.com
Highlights to look forward to include:
Word Count Challenge – Write the first 1500 words of your novel using the hashtag #WritingHEA to share your progress.
Ask an Editor Anything Webinar – Join us on November 3rd for this exciting opportunity to learn about romance must-haves and common reasons for manuscript rejection. Registration now open on the HEA Writing Week page.
Advice straight from Harlequin editors on building romantic conflict and crushing that first chapter.
And so much more!
Visit the HEA Writing Week page to see a full schedule of events, resources to spark inspiration, and to register for the November 3rd webinar today!
Get ready to join the fun and write your Happily-Ever-After! See you in November!