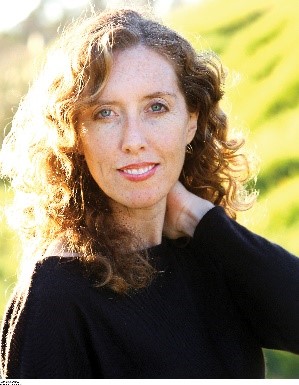 We're pleased to have Rebecca Hunter with us today. She's here to tell us about her writing process and her June 2019 release!
Can you describe your writing process?
My books usually start with a scenario with the hero and heroine, a setting, and some conversations. From here, I sketch out an outline and flesh out the characters' backstories a bit, then start writing. I dictate a good portion of the first draft, mostly because I'm less likely to fiddle around with the wording and focus on the tone, the rhythm of conversations—that kind of thing. Then, at some point, usually around the 60% mark, I start to understand what the book is still missing. Maybe a character's backstory isn't working, or maybe the tone is off. At that point, I start digging deeper, stewing and wallowing…and discussing with my author BFF Stacy Finz. The last option is the most reliably helpful, and yet I still do plenty of wallowing (*eye roll*). Then there's a turning point, when I finally "get" the book, and from there, it's just a lot of butt-in-chair. I'm not sure I'd recommend this process for others, but it seems to work for me!
Baring It All, your June 2019 Harlequin Dare title, will be published soon. Can you tell us a bit about this book and what inspired you to write it?
Baring It All is the third in a series of standalones about a group of elite bodyguards in Australia. The hero, Max Jensen is the kind of guy who takes nothing seriously, so I knew his book would match his personality: fun loving and funny. He is a charmer, a sweet-talker, with a big personality that could easily take over, so I wanted his heroine to be someone who could throw him off a bit. That's where Natasha the scientist comes in—someone who is very level-headed and logical. As a marine biologist, Natasha's focus on Green Island is not always on Max…much to his disappointment. She makes him work hard.
As for the location, many years ago, my family took a trip to Green Island on the Great Barrier Reef, where this book takes place, and like many of the locations I've traveled, I'm always looking for a chance to write it into a book! Max and Natasha's book was perfect.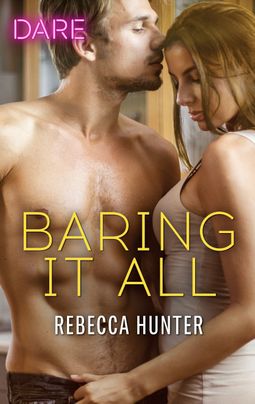 We hear that your book has a rom-com vibe, which is fantastic, given how excited people are about rom-coms these days. Can you tell us why you decided to write a rom-com? What do you think is causing so many people to respond to rom-coms right now?
Part of the reason behind the rom-com vibe of this book is simply the character, Max Jensen, who has always had that vibe throughout the series. I always write some dry humor into my books, but lately I find myself writing in more and more humor because it's such a joy to write the witty banter and sharp replies between two fun characters.
I'd imagine readers like the rom-com vibe for the same reasons these days. Real-life is full of great joys but also, at times, overwhelming obstacles. Right now, there are a lot of things going on in the world that can make us feel overwhelmed. Sometimes we need a break. We all need a place to go to recharge, and romantic comedies provide the very best of that. I love to visit a place that will make me laugh and make me fall in love. Then, when I close the book, I'm ready to take on whatever is in front of me. I hope readers have this experience with Baring It All.
In your own words, can you describe what defines Harlequin Dare?
That's a good question! Dare is very new, and I've seen a lot of different kinds of stories in the line's first year. The most obvious thing that makes this line stand out is the heat level. These books are hot and a bit edgier than other Harlequin lines. Sex scenes aren't just a reward or an intimacy milestone for the relationship; sex is part of the emotional progression of the story. Whether it's laced with revenge, like I wrote in Playing with Fire, or with taboo work relationships, as I played with in Best Laid Plans, the most intimate parts of a relationship are integral to the plot.
I think the other definitive part of a Dare book is the heroine. Her job and her background have a very contemporary feel. I have a lot of fun writing a hero and a heroine who are very evenly matched and have plenty of sharp, sexy banter. We see a woman finally meeting a hero who can give her what she wants—and a powerful alpha man who's finally met the woman strong enough to handle him.
What have you read and enjoyed recently?
Oh, where do I start? I read a lot of books—it's one of my favorite things in the world to do! I just finished reading Captivated by two stellar authors, Tessa Bailey and Eve Dangerfield. It's so hot and hilarious and so, so dirty—you've been warned! Before that, I read the 2-in-1, Road to Forever by Sherelle Green and A Love of My Own by Sheryl Lister. Sheryl writes beautiful, emotional stories, and I just love Sherelle's witty, sexy banter, so this 2-in-1 is a real gem. Now I'm in the middle of an ARC of Rachel Stewart's Dare book, Mr. Temptation. It's paired with Baring It All in the 2-in-1 in the UK and India. It's really fun so far!
What advice do you have for writers?
The romance community is incredibly supportive and generous, but in the end, writing a book is a long and solitary process. One of the hardest things about writing but also the most rewarding is learning to keep pushing myself, to continue to find ways to make every book the very best book I can write at this moment. I try hard to make each new book better than the last. So I guess my advice is pretty basic: focus on how to make your story even better, every single day when you write, over and over again.
***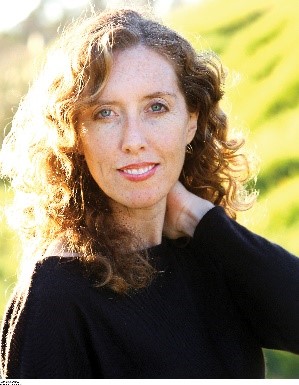 Award-winning author of sensual, emotional adventures of the heart. Rebecca writes sexy stories about alpha men and spirited women set in Australia for Harlequin's Dare line. She lives with her family in the San Francisco Bay Area.