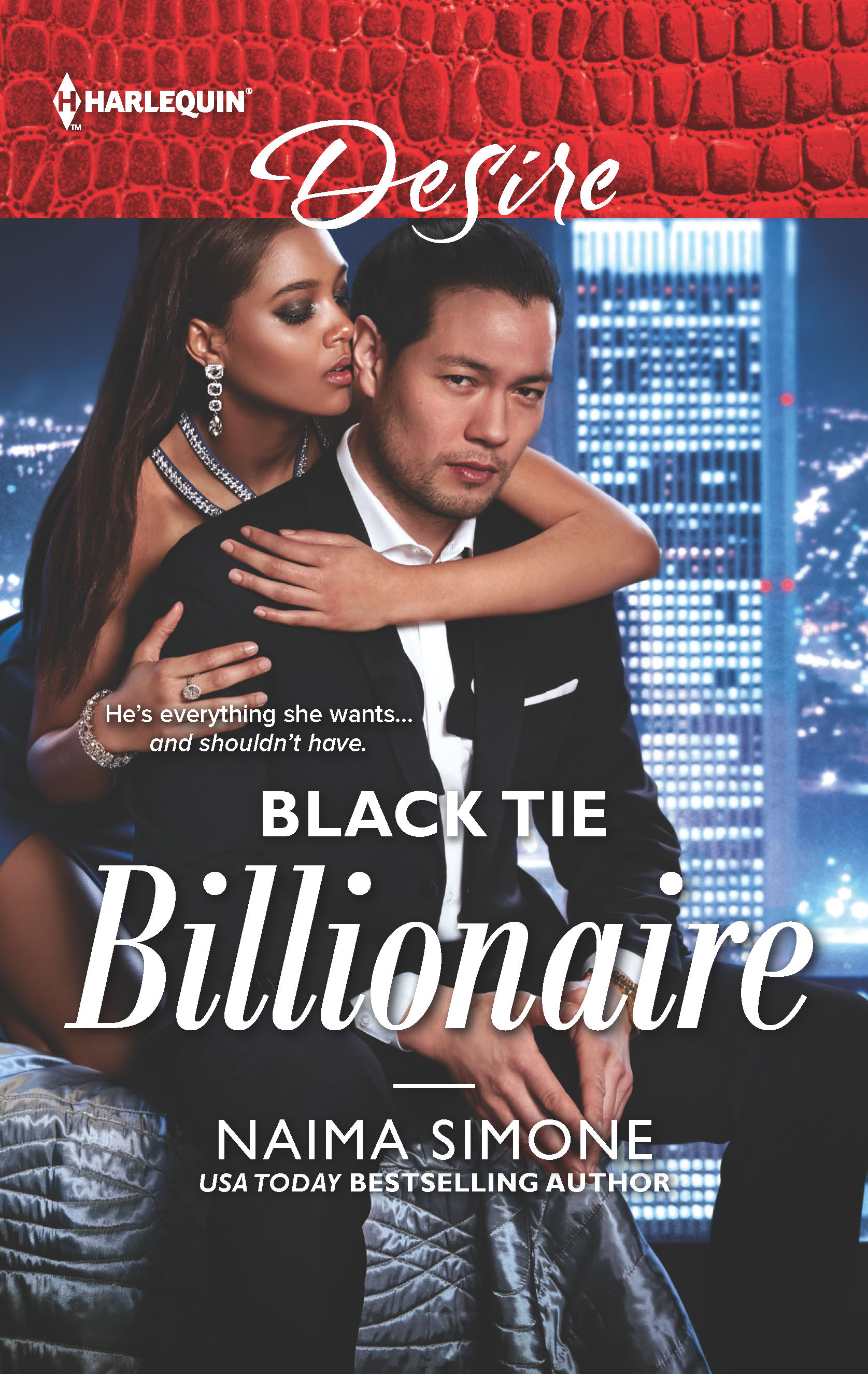 We're pleased to have USA Today bestselling author Naima Simone with us today. She's here to tell us about her writing process and her September 2019 release!
Can you describe your writing process?
Coffee. LOL! I'm only half-kidding, because coffee is a vital part of the process. When I begin a book, I always start by deciding what kind of book I want to write. Snarky and light? Angsty and a little dark? Somewhere in the middle. I also choose what tropes I want to include in the book, which gives me a broad idea of what the story will be about. Then I tackle my characters–what they look like, their backstory, issues, motivations, needs, goals and finally, their names. Once all of that is settled, I write. That looks like working from home or heading to Books-A-Million and settling down with coffee, music, my laptop and writing until the afternoon. Oh and recording all my court shows (Paternity Court, Judge Mathis, People's Court) so I don't miss anything. 😀
Black Tie Billionaire, your September 2019 Harlequin Desire title, is available in stores now. Can you tell us a bit about this book and what inspired you to write it?
I'm SO excited about Black Tie Billionaire's release! And I have every finger and toe crossed that readers will love it. It's about a couple who connect—emotionally and physically—while they're trapped together in a citywide blackout. But when the lights come on, they realize they are not just intimate strangers. Gideon Knight desires revenge against Shay Neal's brother, and he'll blackmail her into pretending to be his fake fiancee to get it. But the desire that flared between them that night hasn't dimmed and Gideon will have to decide what he wants more–revenge or the woman he can't keep his thoughts or hands off of.
Believe it or not, it was an episode of Criminal Minds that inspired the book. LOL! The episode was about a a killer taking out members of a feuding family. Now obviously, the murder didn't make its way into my story, but the animosity and hatred between the families because of a long-ago wrong did. Revenge is such a great motivator and justifier for so many actions. So, that birthed the idea for Black Tie Billionaire.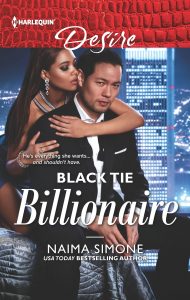 This book includes some really fun and engaging tropes, such as billionaires and fake relationships. Do you have a favorite hook or trope to write about? If so, what is it and why is it your favorite?
I have several favorite tropes—enemies to lovers, friends to lovers and fake engagements/marriages. The reason why they're my favorites is the same though. I so enjoy the push and pull, the underlying sexual tension, and the unraveling of tangled emotions until they fall helplessly into love. Or admit they've been there all along. Between the often snarky dialogue, the pretense and denial, these tropes are all about the sexy dance of attraction.
In your own words, can you describe what defines Harlequin Desire?
Desire is glamour and wealth and sophistication. It's also family drama, intense emotion and breath-stealing romance wrapped around a sexy alpha hero and a strong woman. And there're a lot of sizzling passion thrown up in there, too. LOL!
What have you read and enjoyed recently?
Oh, I've read and loved so many wonderful books recently! I've been bingeing the Victorian Rebels series by Kerrigan Byrne. All of those books are ah-mazing! Wolf Rain by Nalini Singh. Again, amazing. Wrong Side of the Tracks by Jessica Prince. Off Limits Lovers by Reese Ryan. They were both so incredibly good! And I have The Right Swipe by Alisha Rai on my kindle, and I can't wait to dive into it!
What advice do you have for writers?
Years ago, I received a great piece of advice from my friend and fellow author, Debra Glass. When she was first published, her husband had told her, "If this is going to be your career, then you have to treat it like one." Which meant making it a priority, investing your time and money, being disciplined, train for it with classes to constantly learn and working hard just like you would a 9 to 5 job. I would pass this same advice on to writers just as it was given to me. I know it's difficult, especially if someone has a day job, and then throw in family and, shoot, life. But if you want this to be a career instead of a hobby, then pour yourself into it with purpose.
And then there's the advice my father gave me: Write like it's your first book. Now, if he'd read my first book, he might change that. LOL! But I get what he means. Never be complacent and always strive for every book to be the best.
***
USA Today bestselling author Naima Simone's love of romance was first stirred by Johanna Lindsey, Sandra Brown and Linda Howard many years ago. Well not that many. She is only eighteen…ish. Though her first attempt at a romance novel starring Ralph Tresvant from New Edition never saw the light of day, her love of romance, reading and writing has endured. Published since 2009, she spends her days–and nights– writing sizzling romances with a touch of humor and snark.
She is wife to Superman, or his non-Kryptonian, less bullet proof equivalent, and mother to the most awesome kids ever. They all live in perfect, sometimes domestically-challenged bliss in the southern United States.