Kelly first sold to Harlequin in 2014. Her Chaos Station debut is March 2, 2015. Two more titles in the Chaos Station series are due out in 2015. What she loves most about writing for Harlequin is the support of the Carina Press team, particularly her editor, Deborah Nemeth. Don't miss Kelly's latest Chaos station story, Lonely Shore, out now!
Follow Kelly on Twitter and Facebook and be sure to visit her website too!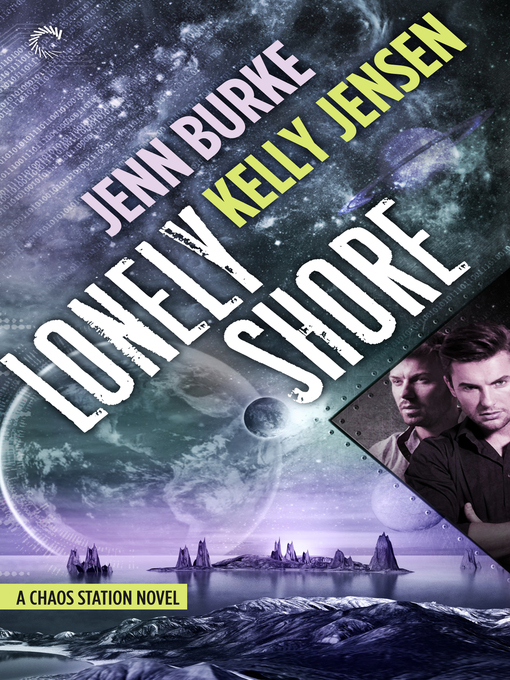 1. What book first got you hooked on Harlequin?
Poison Study by Maria V. Snyder, which was published by the Luna imprint. That's when I took up a subscription. I loved the combination of fantasy and romance those books delivered. Before then, I had read just about every Barbara Delinsky title. The very first Harlequin I ever read was an historical "borrowed" from my mother's shelves. I don't remember the title, but I remember the trope: marriage of convenience.
2. How did you celebrate selling your first manuscript?
After I stopped crying, we went out for dinner.
3. Which of the many books you've written has stayed with you the most and why?
Less Than Perfect, because it was the first book I had published, but also because the heroine, Mickey, is a younger, idealised version of me. I put myself on the page with that one.
4. What's top of your TBR pile?
Embrace by fellow Carina Press author T.D. Wilson
5. What book do you wish you'd written and why?
Every now and then I read a book that makes me feel inadequate as a writer. I never wish I'd written that book, though, as I know I'm a different sort of writer. I have my own voice and I'm still growing. I learn new skills with every manuscript. When I feel I'm equal to the task, I'll write the book I always wanted to write. My secret project!
6. What's harder – first or last lines?
Sometimes I write past the last line and then have to edit back to it.
7. How do you choose your characters' names?
I think about the character's personality traits and try to choose a name that fits. Often I'll research the meanings of names on https://behindthename.com to get some ideas.
8. How do you push through writer's block?
If I can't write, it's usually because I'm tired. If I have to write, I put the words down and edit later. If I don't have to write, I take a break. Refresh myself, body and mind. I can't say that I've ever truly been blocked, however. The words are always there, I'm just sometimes not in a position to put them down.
9. What's the best career advice you've ever had?
To do what makes you happy.
10. Your preferred writing snack?
When I'm writing, I'm not really present at my desk. There could be a pile of gummy bears beside my laptop and I'd…Okay, I'd probably come back to Earth for gummy bears.
11. Who is your favourite fictional couple?
Menolly and Sebell from the Pern books by Anne McCaffrey. When I think back to how I discovered romance in fiction, it was the moment they got together in Dragondrums. I credit them with encouraging me to look for more love stories and eventually start writing my own.
12. If you could rewrite your life, what would you change?
Nothing. Where I have been and what I have done has shaped who I am.
13. What would your readers be surprised to know about you?
I used to race in an amateur circuit. As a member of the Mazda Car Club of Australia, I had the opportunity to drive two different cars, both 1975 Mazda Capellas that had been gutted and refitted with larger engines, one from a 626, the other a rotary. There is nothing like that sound.
14. What is your most overused word?
Probably "though".
15. If I wasn't a romance author, I would have liked to be…
An artist. I wanted to study Fine Art in college.
16. When was the last time you said 'I love you'?
Today. I tell my family I love them every day.
17. What does love feel like?
Love is when you feel safe sharing your inner self with another person.
18. What's your guiltiest pleasure?
We should never feel guilty about doing something that gives us pleasure. That being said, I love to watch action movies. Shirtless men, huge explosions and just enough plot to bind it all together.
19. What's your most romantic song?
"100 Years" by Five for Fighting
20. Every hero needs a…
Sidekick. Someone to be there, always, no matter what.
We hope you enjoyed these insights into the wonderful world of Kelly Jensen – we sure did! Happy writing 🙂