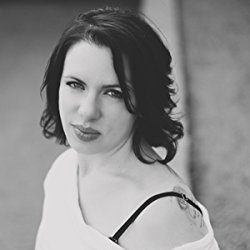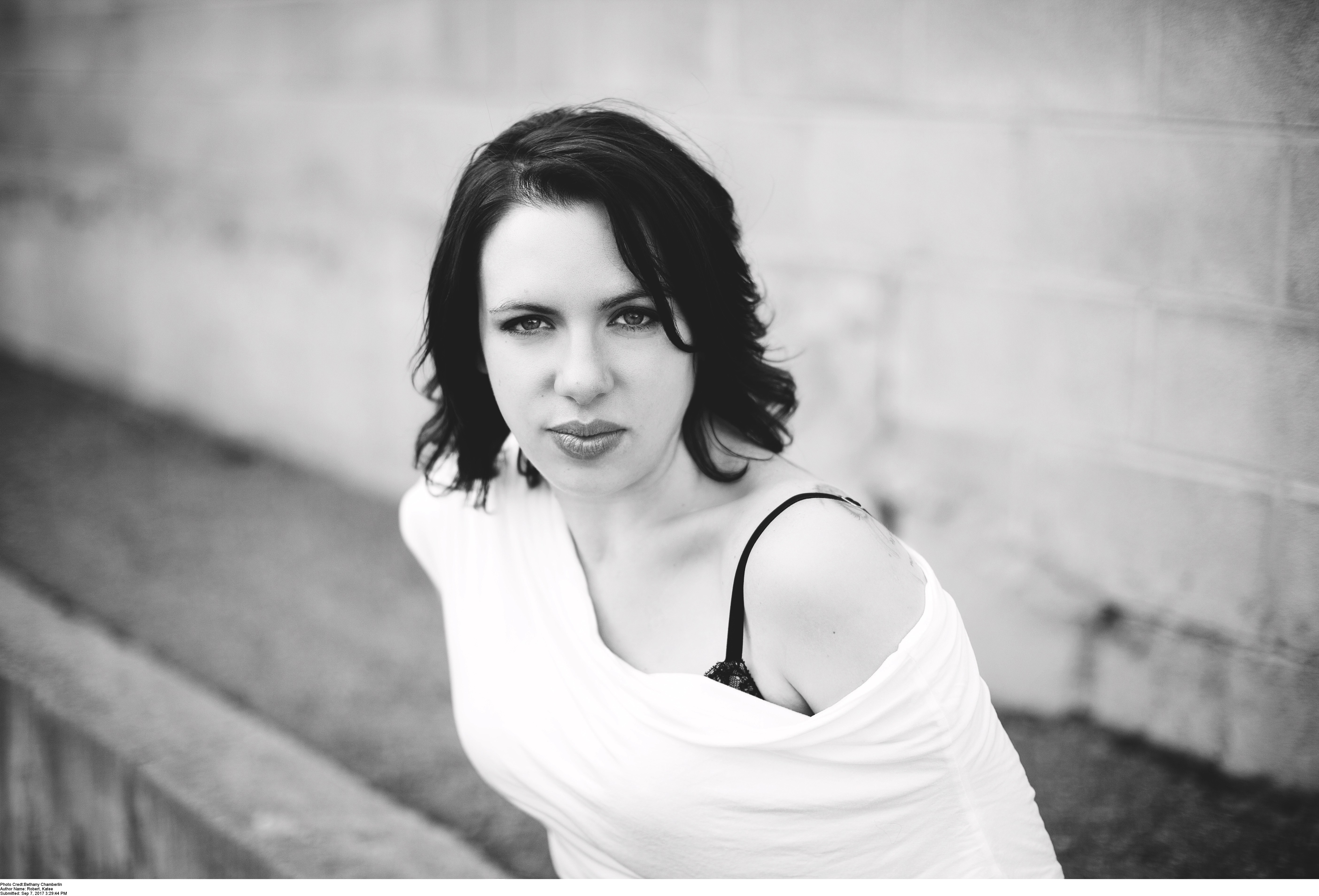 We're thrilled to have Harlequin Dare author Katee Robert joining us. Her Dare debut, Make Me Want, released last month. Read on as this New York Times and USA TODAY bestselling author gives us the scoop on herself, her steamy editorial, and her take on Dare hooks and her latest books!
Tell us about yourself! What do you like to do when you're not writing?
I do a lot of mom-ing. Wrangling the resident honey badger (my toddler). Ferrying the older kids from activity to activity. Knitting. So much knitting. I think my yarn stash may rival my bookshelves in future years, and my husband lives in fear of that day. I also run a few times a week, and am currently training for my first half marathon. I keep busy!
Where do the ideas for your stories come from?
From all over the place. Movies, books, the news, watching people interact in public. I have a little book where I scribble random plot or character ideas, and the best books are when two seemingly totally unconnected ideas cement together into something new.
Dare is all about steamy editorial that pushes the boundaries – which you do really well! What advice would you offer to aspiring authors about establishing that off-the-charts chemistry and writing sex scenes?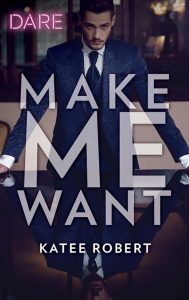 Thank you! The best advice I can give when it comes to writing the sexy good times and the tension leading up to it is to know your characters inside and out. The push and pull between them, no matter the type of story you're writing, is what creates the chemistry and their inability to keep their hands off each other.
I love writing sex scenes because they're a unique window into a character's personality. You'd think after as many books and couples as I've written that it would start to get repetitive, but that's not the case at all. Each couple is unique in how they interact together, and what they bring to the bedroom (or boardroom, or storage closet…the list goes on).
(On that note, what's your writing process when you come to an explicit sex scene? Do you have a routine that helps you gear up to write it—music, wine? 🙂 )
I usually try to save any sex scenes for the middle of my writing time during any given day, because it's really challenging to go in cold to one as soon as I get in front of my computer. If the couple is still being difficult, I have a short playlist that I play, but that's not usually necessary. There's some kind of romance writer's Murphy's Law when it comes to writing in public, too, because it seems like every time I sit down with other people around and open my book, it's one of those scenes.
Physical relationships aside, these are still romances. How do you establish an emotional connection—among all those scorching bedroom scenes—in a 50,000 word story?
It's really important that there are down times between all the sexy goodness where the characters talk. Even if they're jumping into bed to have a fling early on, there stills needs to be an emotional arc where they slowly open up to each other and share parts of themselves in a way they haven't before. Sex can be intimate, but building intimacy outside the bedroom is vital for a satisfying emotional story—and a believable happily ever after.
Your debut Dare title, Make Me Want, came out last month (March 2018). Your heroine, Lucy Baudin, is a go-getter professionally and in her sex life. What goes in to writing a strong, independent heroine in romance today?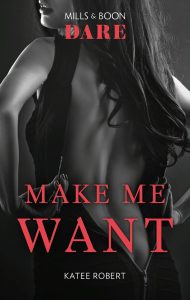 Strength comes in a lot of different forms, but it really boils down to a heroine having her own goals and motivations separate from the hero. Strong, independent heroines don't need a man, but they wouldn't be opposed to having a full partner in life (with the right convincing, of course). This goes back to character building. You want your heroine to have a goal in mind at the beginning of the book, and you also want something standing in her way of it—sometimes that something is even the hero.
In Lucy's case, she's got her life handled professionally, but she's a little bit of a mess emotionally. Even when she's hesitant and unsure of herself, she's still working toward her goal of a marriage of convenience to secure her professional goals. She's willing to face down her insecurities in order to conquer them, and while she needs her hero's help in the process, he starts out as a piece of her plan, rather than the focus. Naturally, things spiral out of control and she has to deal with that, but no story is complete without a few wrenches in the works for the heroine (and hero) to deal with.
What authors do you admire, or who are you reading now?
I just finished reading Shelly Laurenston's Hot and Badgered, so this is a timely question. Years ago, reading her heroines was one of those craft turning-points for me. They're so out there and wild and independent; and realizing I could go full throttle on the craziness and still tell an amazing story was really eye-opening for me. Her books have only gotten better with time, and Hot and Badgered is now one of my favorites!
Your next Dare novel, Make Me Crave, comes out in July. This one's a fun Caribbean fling (until it becomes something more…) How do you choose settings for your stories?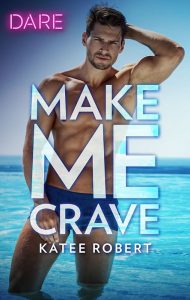 Once I figure out what kind of story I want to tell, the setting comes into play. For the Make Me series, most of the books take place in New York since it's a really great all-purpose city with a very specific feel that matches the books well. For Make Me Crave, I knew I wanted that paradise location, so I spent a lot of time looking into glamorous resorts and locations before settling on one. The island Allie and Roman stay on in in the book is fictional, but it's based on a real place.
What role does a great setting play in sweeping the reader into a sexual fantasy?
There's something about a vacation on an island that's essentially paradise and totally disconnected from anything resembling reality that allows for people to act like they wouldn't normally act. Our heroine, Allie, is the kind of person who takes care of everyone around her and she's a business owner, so that doesn't leave a lot of time or energy for dating or hooking up.
But it's easy to have the what-happens-on-vacation-stays-on-vacation mentality with the sun warming your face, the soft sand beneath your feet, and the ocean waves sounding gently nearby. Throw in a gorgeous god of a man, and I think it's completely understandable that Allie would give into the seduction of the island and let him take her back to his villa.
What can you tell us about your next book, and what upcoming projects are you most excited about?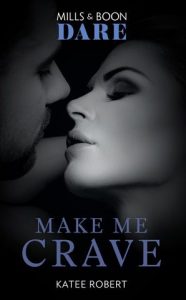 Make Me Crave is an enemies to lovers story with a dash of mistaken identity. I love Roman and Allie because they're both ambitious in different ways and they're both equally determined that their way is best and compromise is totally uncalled for. It made their scenes dynamite to write, and it doesn't hurt that Roman calls her his Aphrodite when things are heating up. Writing them was a guilty pleasure—even if I spent far too much time trying to figure out how many books I'd have to sell to be able to afford to spend a week in an island like that. Haha. Next up after Make Me Crave is Make Me Yours, in which we finally get Becka's story (she's Lucy's little sister and Allie's best friend). And, lordy, but that's a hot one!
Be sure to check out the Make Me series from Dare, and all our other offerings this month. Thanks for visiting SYTYCW, Katee!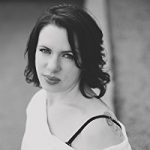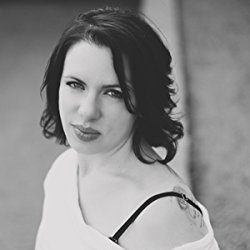 New York Times and USA TODAY bestselling author Katee Robert learned to tell her stories at her grandfather's knee. Her 2015 title, The Marriage Contract, was a RITA finalist, and RT Book Reviews named it "a compulsively readable book." When not writing sexy contemporary or romantic suspense, she spends her time playing imaginary games with her children, driving her husband batty with what-if questions, and planning for the inevitable zombie apocalypse.
Do you write supersexy editorial? Harlequin Dare is having a writing blitz! Check it out here.