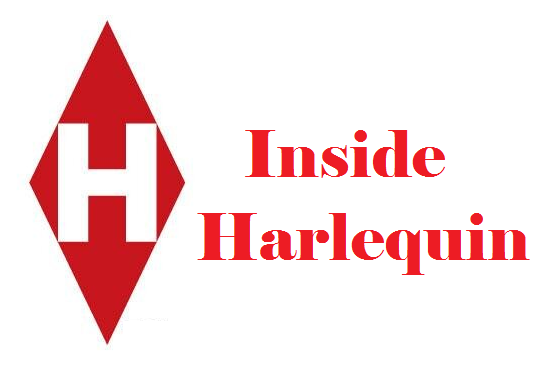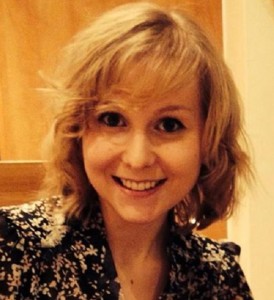 Today on the blog we launch our Inside Harlequin series! We talk with Nic Caws, Associate Editor at Harlequin, about what a day in the life of an editor entails, what she looks for when acquiring a book, and what upcoming titles she's particularly looking forward to!
What does a typical day look like for you, and what are the overall duties of your job?
Okay—hold on tight! I work in the UK office in London. So I try to get into the office a bit early to beat the morning crush on the tube, normally listening to a podcast—often something book or true crime related!
I'll spend the first part of my day catching up on emails, and creating my to-do list, which I live by. Then I'll get stuck in. The mornings are generally my time for catching up on reading the manuscripts my list of fabulous authors have sent in, writing revision notes, or creating back cover copy (although I tend to be much more creative after a cup of tea!). While my team duties are for Harlequin Historical—with Bryony Green and Sara Jafari—I edit across all the series lines acquired here in the UK office (Presents, Dare, Historical, Medical, Romance), so I'm just as likely to be found reading about a sexy billionaire, as I am a brooding duke or hot-shot doctor. I also love it when I can dedicate time to reading submissions from aspiring authors—it's always amazing when I get that shiver of excitement that tells me we might have found a new voice!
Then in the afternoons it's normally meeting time—the team might meet to brainstorm a new continuity storyline for one of our series, or we might be briefing the beautiful Historical artwork with our team over in Toronto, or I might pop on the phone to talk over revision notes with an author. Or more likely, a combination of all three!
Where do you fit into the book publishing process? 
I guess you'd say I'm right at the beginning of the process! As an acquiring editor part of my role is to spot new talent and to work with authors to develop their story for Harlequin. So if successful, that's the very first step! And of course I work with existing authors to polish their stories too. That will involve structural edits, and then a line-edit, to smooth out any little bumps, and then the book will leave me for a little while to be copy-edited, although I will review it again after this stage.
But my role doesn't stop with that part of the process. I work with my core Historical team to make sure that all six Historical books each month are packaged in the best possible way. So that means working together on choosing the perfect title and back cover copy. And of course it extends to working with our fab marketing and art departments over in Toronto on creating some amazing cover artwork and planning our marketing strategy for the series!
What are some things you consider when working on a series book, or when acquiring one?
Does this book fulfill the readers' expectations of this series? Each Harlequin series delivers a unique promise to the reader. So a book could be the most fabulous story you've ever read, but if it's not hitting that promise then it's not quite right!
Are the hero and heroine sympathetic and relatable? Are their motivations sound? I don't need to feel like I'd be best friends with every character—although if any billionaires do want to be my friend, I wouldn't complain!—but no matter what series I'm working on at the time, I always consider whether the hero and heroine are intrinsically likable, their intentions are good and their actions come from a place of integrity.
Is this book progressing at the right pace? In a series book with a set word count, there's no room to hide. There's no place for a soggy middle, or a static scene in a 50,000 word book! Every scene needs to move the action forward. No pressure…
What kind of support can an author expect from someone in your role?
It depends on the individual relationship, of course, but the author-editor relationship is naturally quite collaborative, and supportive. I like to think of it as being a cheerleader for my authors!
It also depends on what works best for an author's own creative process. Some authors prefer more support, perhaps working quite closely early on in the process to get the perfect story idea in place, others prefer to just send in the book when it's finished for my feedback! Sometimes this even varies from book to book. I'll happily flex to what works best for each author.
What Series Romance books are upcoming, or coming out soon that you're excited for? 
That is such a hard question! I'm excited about so many series books, and I'm currently working on books that won't be out until summer 2019. We've been working on a continuity for Harlequin Historical called The Lochmore Legacy, which takes the mysteries of a Scottish Highland castle and peels them back through the ages—Victorian, Regency, Tudor and Medieval. The stories are written by Janice Preston, Lara Temple, Elisabeth Hobbes and Nicole Locke. So I'm super excited for that to come out next year!
But there are a couple of books I worked on that are coming out next month that I'm so excited for everyone to read! In Harlequin Presents, Married for His One-Night Heir is a SUPER emotional, wonderful secret baby story from Jennifer Hayward! And I love the no-nonsense, independent heroine of Christine Merrill's How Not to Marry an Earl in Harlequin Historical. It's a treat! Enjoy!