Congratulations to Heidi Hormel, debut author for Harlequin American Romance!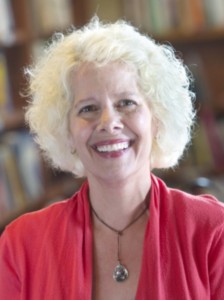 My books are not about princesses (although a cowgirl princess might work), but that's the way I see my debut Harlequin American Romance, The Surgeon and the Cowgirl. You know, one of those princesses who knows she's royal even though no one else can see it at first.
The Surgeon and The Cowgirl got started in September of 2010 as part of the New Voices contest from Mills & Boon. It made it into the final four. The princess was sure that her day on the dais with the crown and sash was just around the corner.
So not so.
After languishing (and much revising of this reunion romance), the princess was back in the fray in 2013 for the So You Think You Can Write contest where she placed in the Top 10. Once again the shiny tiara was in sight.
Not so fast, said the editors at Harlequin. The princess needed a little rewriting and polishing.
As I worked with Editor Extraordinaire Dana Hopkins during the first half of 2014, I let her know about a second connected book I had been working on (aka Princess II).
Time passed. More time passed.
Then, a note from Dana, she and the Senior (aka Exalted) Editor Kathleen Scheibling were discussing my princesses…er…books (The Surgeon and The Cowgirl and The Convenient Cowboy).
Good news, but not THE news. I managed to act like nothing was going to happen any time soon. I even turned off my phone during a girls lunch—only polite thing to do.
After I got home, I had work to do as a self-employed writer/editor before going off to rehearse for Barefoot in the Park at our local theatre. A quick email check, though, who can resist that? There was one from Dana asking to set up a time to "chat"—that had to be THE ANOINTING … CALL, right?
Then I noticed three missed calls from…Canada (home of Harlequin American Romance). I redialed twice but hung up—cold feet.
I emailed Dana and said I was available (I didn't add exclamation points or anything) and moments later the phone rang.
She told me—who knows what? I heard "two-book contract"—my brain stopped working and my mouth went on auto-pilot. I did ask questions—they may even have been intelligent questions.
Then, I got off the phone and danced around my office, much to the annoyance of my feline overlord. Back to the computer to email everyone, followed by days of calling friends and family!
And that August 2014 CALL was the end of my CALLs from Harlequin. At the end of May, I got another email from the Best of Editors Dana asking to set up a time to talk. This CALL led to a three-book contract for more cowgirls and cowboys in 2016, including a Christmas story.
Finding a home for my cowgirls at American Romance is particularly sweet because The Surgeon and The Cowgirl was started just after my mother passed away, and I like to think of the story of Jessie and Payson as her story.
A former innkeeper and radio talk show host, Heidi Hormel has always been a writer. She spent years as a small-town newspaper reporter and as a PR flunky before settling happily into penning romances with a wink and a wiggle. While living in the Snack Food Capital of the World, Heidi has trotted around the globe, from forays into Death Valley to stops at Loch Ness in Scotland. Her first two (published) novels are from Harlequin American Romance: The Surgeon and the Cowgirl, available now, and The Convenient Cowboy, available August 2015. Sign up for her newsletter and visit her online: HeidiHormel.net; Facebook, Heidi Hormel, Author; Twitter, @HeidiHormel; and Pinterest, HHormel.