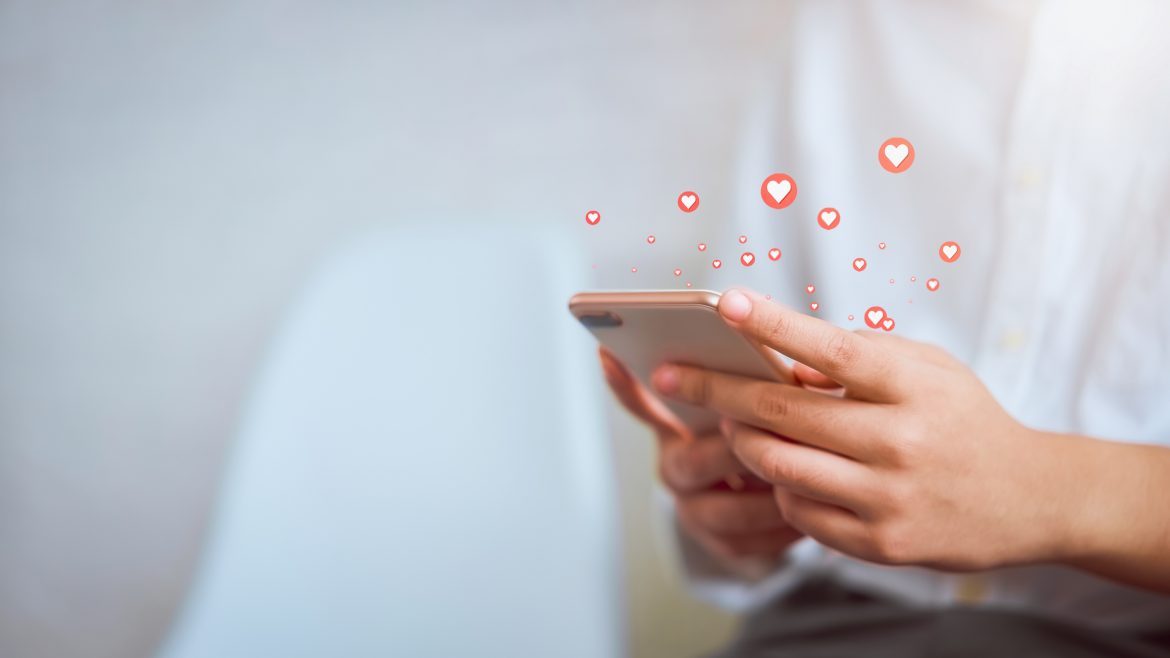 Lela May Wight is a debut author for Harlequin Presents. She submitted her proposal through Harlequin's submissions website, Harlequin.Submittable.com, and editor Charlotte Ellis couldn't resist her dramatic voice that delivers on the passion and intensity of Harlequin Presents.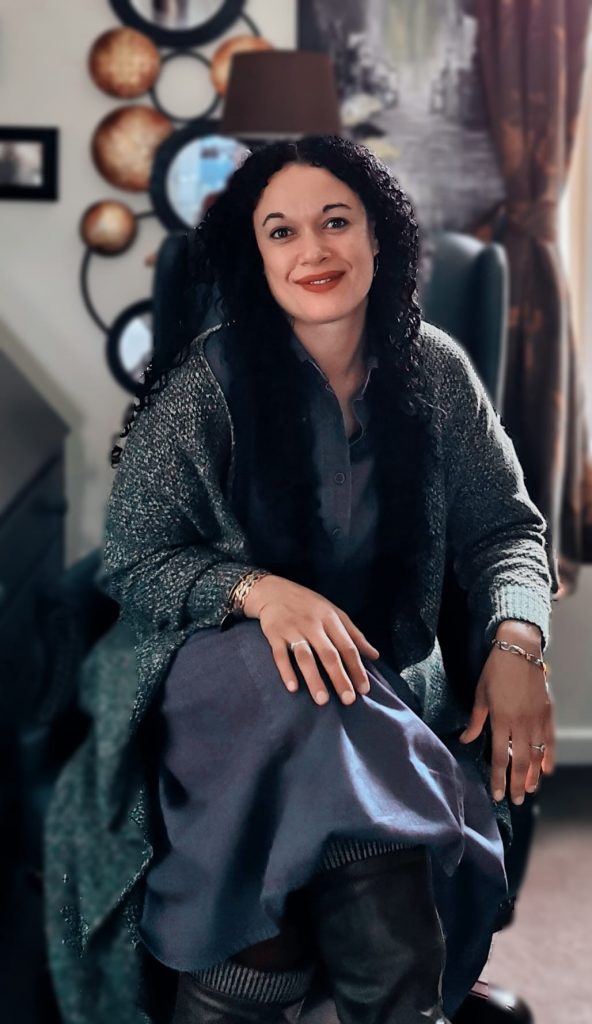 Harlequin: Tell us about yourself. Our readers want to know!
Lela May Wight: I'm a Brummy girl to the core living in a small town in Worcestershire and yes, it's true, you can take the girl out of the city but not the city out of the girl. I miss Birmingham, its food most of all! But at the heart of who I am, I'm a mom of two, a homemaker and a homeschooler. I'm living one of the biggest dreams I had, raising my family, with my very own hero.
H: Why did you want to become a romance writer?
LMW: I blame my primary school teacher. I'd written a very long-winded story and he said, "I can see you're going to become a novelist!" The dream was born. No, not really. (Well, maybe a little…)
I've always read romance novels. Gobbled them up throughout my teens, like so many romance readers. I always wanted to write but as life does, it got in the way for a long time. But during late-night feeds after my first was born, I rediscovered romance books and the powerful ability they have to transport the reader. The urge to write was born again, because I wanted to do that! I wanted to write full-throttle escapism about complicated and emotionally messy people who got their chance at love and earned their happily ever after.
I haven't looked back since!
H: What were the big steps in your journey to becoming a published author?
LMW: My first and biggest step was finding and joining the romance reading and writing community, #romancelandia! It's a wonderful place, full of authors at all stages of their careers willing to share their knowledge with you, and readers who will talk until the sun goes down about the books we adore.
I encourage all aspiring writers to join it, especially the Write for Harlequin Community. It is a treasure chest of information, support and like-minded people who know the power of romance books, the escape (I think) no other genre offers, and the transformative power of a happily ever after or a happily for now.
H: What advice would you offer aspiring writers?
LMW: Keep doing the work, even when you hate the words you've written. No writing is ever wasted. It's the only way to learn your craft. And then submit it. Keep submitting your stories, and one day, an editor will see the potential in your voice.
Dreams do come true. Have faith yours will too!
H: What did you do when you got the call from Harlequin?
LMW: I cried. I'd spoken to Charlotte a few times on the phone before and when she'd arranged this call, I was absolutely positive it was going to be a "not this time, but send me your next project," call.
When Charlotte said she'd like to offer me a contract, my first words were, "Are you saying those words to me?" And she was!
I ran through the house telling all who would listen. It was the call and not a call. Now, when something exciting happens in my house, my children say it was the *insert exciting thing* not a *insert exciting thing.*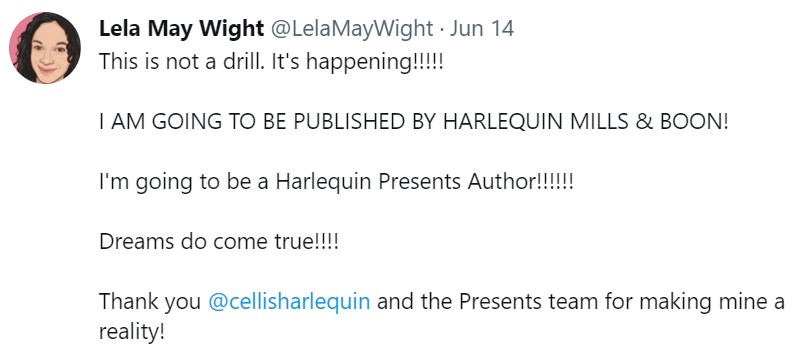 Now let's hear from Lela May's editor, Charlotte Ellis:
"It was Lela May's dramatic and intense voice that drew me in straight away! I was immediately captivated by her sexily imposing hero, who knew exactly what he wanted, and the quiet strength in the woman he couldn't forget. And, of course, their electrifying chemistry. After reading the first three chapters, I immediately knew I wanted to see more. I can't wait for everyone to read her debut!"

Charlotte Ellis, Editor, Harlequin Presents
Welcome to Harlequin, Lela May! And read more I Got the Call stories from new Harlequin authors at our archive.