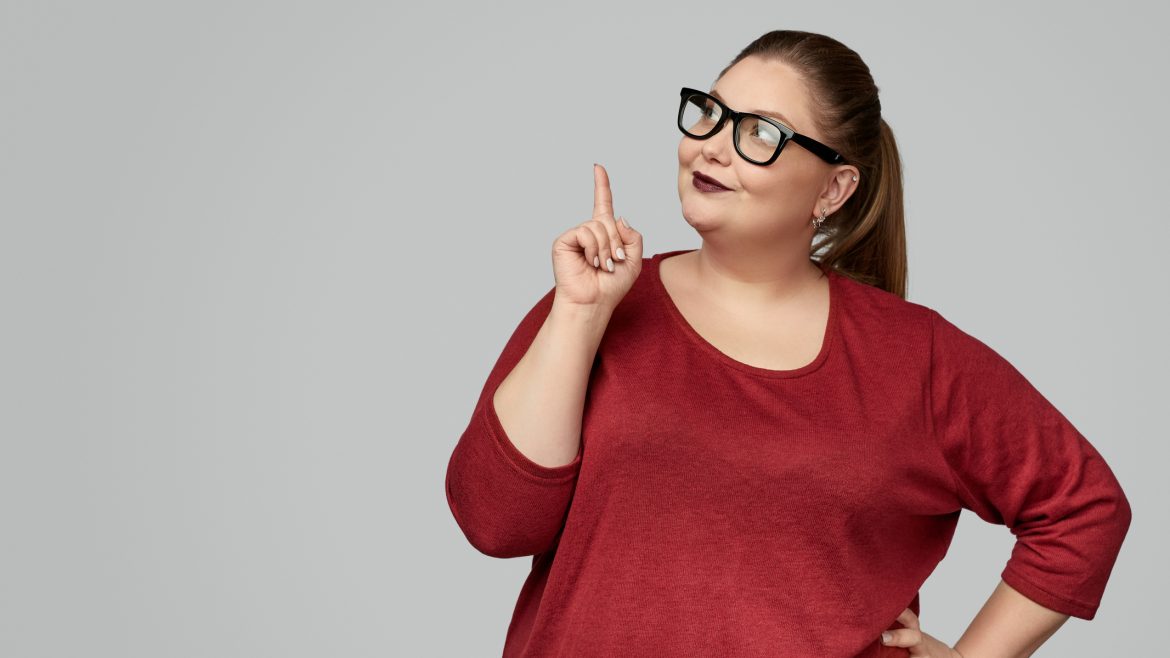 "Hooks" and "tropes" are two words that category romance readers and editors throw around quite often. But what are they, and what's the difference? I recently got this question in a workshop for aspiring romance writers—they seem interchangeable, but they're really quite distinct. Both are equally important in a romance, and highlighting the hooks and tropes in your story clearly can help put you in a great position to sell your book.
So, hooks and tropes—what are they? Let's start with some basic definitions:
Hooks: We can really think of these as elements of the story (usually having to do with characters and settings) that draw readers in. Think specific professions like: cowboys, medical professionals, military, firefighters, etc. Or other character traits like billionaires, single parents, royalty and the like. And don't forget settings—ranches, small towns, big cities, glamourous vacation spots. Hooks might also have to do with seasons and timing—aka, the holidays!
Tropes: If we can think of hooks as applying to characters and settings, we can think of tropes as plot devices! Tropes are those well-loved, tried-and-true plot situations characters find themselves in, which romance readers love to seek out. Think: fake relationships, snowed-in, forced proximity, working together, marriage of convenience, accidental pregnancy.
Tropes can be easy to identify because they are classic plotlines that appear again and again—even when a fresh twist has been put on them! They are so recognizable, they are a convention of the romance genre (but that doesn't make them a cliché!). Remember, a new and appealing hook paired with a classic trope could help give your story that fresh take on a story editors are looking for.
How about some examples from recent Harlequin reads? In taking a look at some back cover copy, we can start to suss out the hooks and tropes of a story.
Texas Sheriff's Deadly Mission
by Karen Whiddon
Can fear of repeating past mistakes
Hinder a sheriff's search for a serial killer?

Rayna Coombs has enough on her plate, juggling single motherhood and working as a sheriff. So she's determined to resist the white-hot desire she feels for Parker Norton. But when Parker enlists Rayna's help to find a missing friend, she can't ignore the sparks flying between them. As passion flares, though, bodies start turning up. Can Rayna and Parker track a lethal killer while guarding their own hearts?
Hooks: Sheriff, single mom (character traits), Texas (setting). These story elements all will draw readers looking for something specific.
Tropes: Working together—a classic plot situation that will drive the romance forward. The missing person, while being integral to the plot, I wouldn't count as a trope here, as it's not directly tied to the romantic journey.
Reclaimed for His Royal Bed
by Maya Blake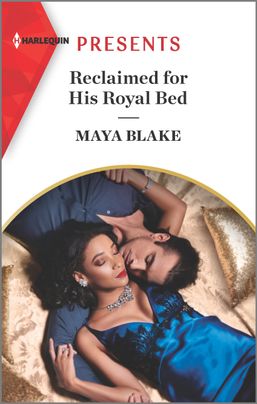 They're fooling the world
But their attraction doesn't lie!

For over a year, King Lucca has been haunted by the disappearance of Delphine Alexander from his life and bed. Having tracked her down, he can finally lay his family's scandalous past to rest…if she agrees to his plan.

Delphie needs Lucca's help to save her car-racing team, but the cost is high. A month playing the golden couple for the cameras will see them hurtling toward an inevitable fiery clash—as she's set alight by his touch and comes closer to revealing the explosive reason why she left…
Hook: Royalty (the King hero is a story element that will draw readers in).
Trope: Second chances/reunion romance, fake relationship. (Both are classic plot devices that drive the romantic journey forward—they have a past and reconnect; they're playing for the cameras, until it becomes all too real! 😊).
A Kiss at the Mistletoe Rodeo
by Kathy Douglass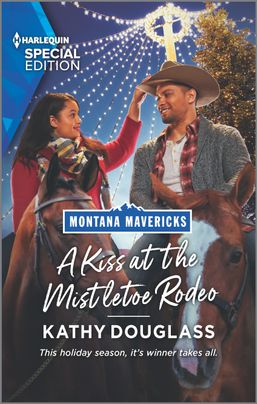 "One little kiss won't hurt anything."

Rodeo superstar Geoff Burris is adored by legions of female fans, but life on the road makes him shun commitment. During a rare hometown visit to Bronco for a holiday competition, he's sidelined by an injury—and meets Stephanie Brandt. She's a local nurse who is not dazzled by his fame—and prefers to keep out of the spotlight! Geoff is captivated by the no-nonsense introvert. He'd never planned to put down roots, but when Stephanie is in his arms, all this cowboy can think about is forever…
Hooks: Cowboy/rodeo star, nurse, Christmas, Western (this could be a hook that draws readers but also considered a romance subgenre).
Tropes: Workplace romance (not quite working together, but she does meet him through work) and opposites attract! 😊
I hope this helps for those of you trying to distinguish a hook from a trope! Remember that a good category romance has both of these, so try to incorporate a few of each into your story. And remember to highlight your hooks and tropes to editors when submitting your story. Having a clear sense of each can help us identify where your story fits in our list.
Happy writing!