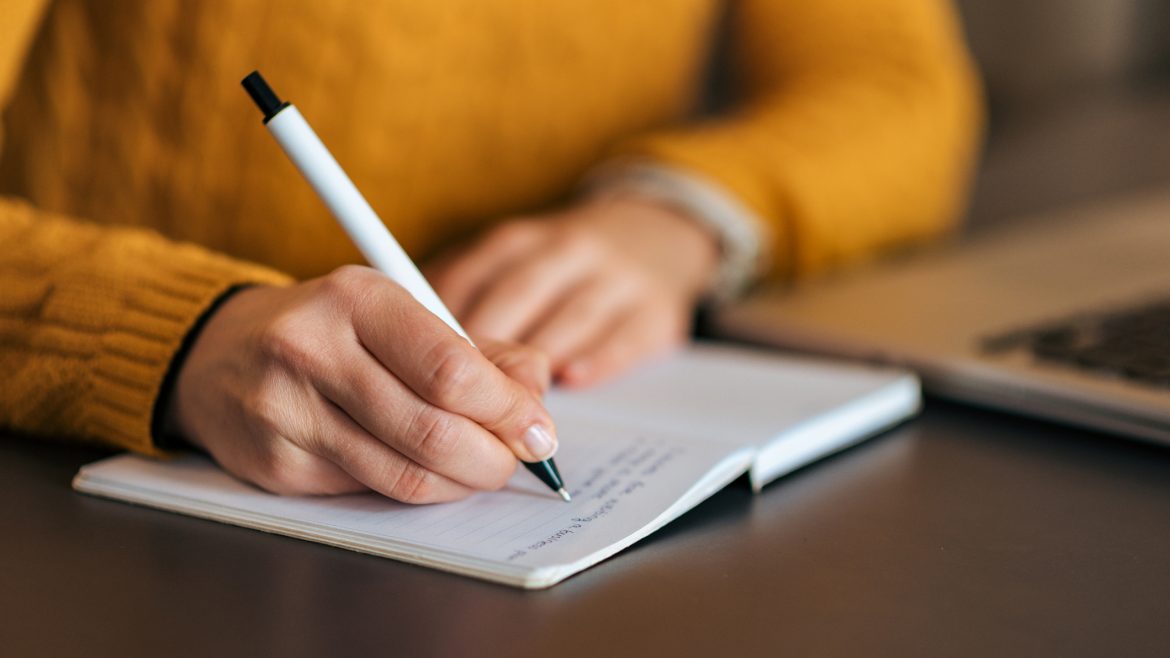 The Blackwells are back! Who's ready to return to Falcon Creek, Montana? Last time around we introduced you to the Blackwell brothers, all of whom found their happily ever afters and are living their best lives (mostly) on the family ranch. We couldn't bear to say goodbye to this family, and it turns out, we didn't have to! Big E has discovered he had a son he never knew existed—a son who has five daughters. You know what that means, right? Big E has his hands full once again with the Harrison (soon-to-be Blackwell) granddaughters. The series launches this month with Melinda Curtis's Montana Welcome, so we wanted to stop by and introduce you to the newest members of the family!
MONTANA WELCOME
by Melinda Curtis
My book, Montana Welcome, opens the series. This is a runaway bride book featuring Lily Harrison. Minutes before her wedding is about to begin, Lily abandons the groom and climbs into a motorhome with a handsome cowboy from the Blackwell Ranch…with nothing but her wedding dress on. No cell phone. No purse. Talk about trouble! I love writing about trouble, particularly the comedic kind. And this set-up allowed for plenty of light-hearted moments. But you can't get to the comedy until you establish the drama, those real emotions that make a book a satisfying read. Why did Lily agree to get married? How did she feel about her fiancé? The man she jilts at the altar can't be her soulmate, or readers will bail on the story before the writer proves a certain cowboy is her one true love. Lily's journey to the Blackwell Ranch with cowboy Conner is really a journey of self-discovery. Who is she? A Harrison? A Blackwell? Her questions make her sisters wonder about the other Blackwells and about love.
MONTANA WISHES
by Amy Vastine
Montana Wishes, as much as it's a romance between two best friends, is also a story about sisterhood and redefining what family means. My heroine, Amanda, heads to Falcon Creek and the Blackwell Ranch in hopes of luring her sister Lily back to California. She fears all the impending changes in her life due to the fact that both her sister and her best friend (who she happens to be secretly in love with) have decided to marry people they barely know.
One of my favorite parts of writing the first Blackwell series was writing brothers. I have two, so I know exactly how brothers treat each other—they may tease one another relentlessly but they always have the other's back. Sisters are a whole different creature and unfamiliar territory for me. I liked the challenge, though. I loved being back in Falcon Creek and getting the chance to catch up with all the characters from the first series. I hope that readers will as well. It makes me happy to share a little bit more of my favorite characters' happily-ever-after's with readers, and a series like this lets me do just that!
MONTANA DREAMS
by Anna J Stewart
When we started batting around ideas for a follow-up series about sisters, the one thing I knew was that I wanted to write about the oldest Blackwell sister, Peyton. Being an only child (the only author in the group who is one), I was drawn to the idea of writing the kind of uber-responsible, take-charge, maintain-control heroine we knew her to be. But being the oldest also meant Peyton was saddled with the family secret at a very early age—that their beloved stepfather was not their biological dad. It's a big weight for a child to carry into adulthood and at the start of Montana Dreams, Peyton is dealing with the fallout of having kept this secret from her sisters. Of course, that emotional upheaval comes at the absolute worst time. After she and her company are threatened, her boss hires a bodyguard for her. Matteo Rossi is all kinds of wrong for her, but he's also compassionate and determined, especially when it comes to his young son, Gino. Soon Peyton finds herself in Montana with Matteo and Gino, along with her just-found family and runaway bride of a sister. Falling in love is definitely not on her list of things to do. But that's why we love romance!
Seeing the world of the Blackwells from an outsider's perspective was like seeing it for the first time. Bringing in familiar faces, seeing how far the ranch has come in the past two years, witnessing a new generation of Blackwells arriving in the world—it was a real gift to be able to write this story and work with my author sisters again. (Plus, it's a first for me—a Halloween story! I LOVE this holiday!)
MONTANA MATCH
by Carol Ross
In Montana Match, Fiona is eager to bond with her new family and determined to find a husband. With a vow to quit dating the wrong guys and settle down, online dating seems the perfect option. When nothing goes as planned, and family mishaps and dating disasters rapidly mount, her only friend in town is handsome bartender and (reformed) troublemaker Simon Clarke. Charming and carefree, he's the kind of guy the old Fiona would have happily dated. When he offers to play matchmaker, Fiona agrees—but she soon realizes he's going to break her heart.
Like Fiona, I'm the youngest of five children, so creating this heroine turned out to be so much fun. In my own family, I've always been the peacemaker, the "easy" one, open to change and adventure. I liked the idea of making Fiona not only not traumatized by the major revelation of a "new" biological family but intrigued and excited. (Like I might be.) But it's that engaging optimism that gets her into trouble. Admittedly, I used a piece of tried-and-true writing advice here: write what you know. A strategy that I can state with confidence works. It's not often that I make myself laugh out loud when I'm writing, but between the bad dates and the matchmaking mayhem, this book made for some comedy gold. I think readers will enjoy that aspect, too.
MONTANA WEDDING
by Cari Lynn Webb
​Okay, I have a confession: I love Christmas romances. I love everything about the Christmas season—the magic, the hope and the joy. I have since I was a child and my three older brothers would wake me up on Christmas morning to tell me Santa had arrived. My brothers never revealed the truth about Santa and let me believe as long as I wanted (I need to thank them for that kindness). I knew immediately I wanted to write the December book in this series—and learning a Christmas wedding was involved had me even more thrilled!
One of my favorite parts of writing this was watching Christmas unfold Blackwell-style. (Between you and me, I'm borrowing several Blackwell family traditions for my own family this year.) From a wild scavenger hunt to themed Christmas trees to rowdy family dinners, Montana Wedding embraces the season, the comfort of family and the power of love. Don't get me wrong, my doctor heroine, Georgie Harrison, and my rodeo cowboy hero, Zach Evans, face their challenges even as they find themselves swept up in the festivities. While falling in love may not have been on their individual Santa Wish Lists, sometimes wishes inside a heart are granted.
For writers who have a fondness for a certain holiday, I recommend setting it as a backdrop to your story. The holidays add another element to a story and offer an array of moments for the hero and heroine to connect. There are always specific feelings involved, from happy memories to painful ones. A writer can learn even more about their characters through the characters' reactions to the holiday. And there is something rewarding and fulfilling about two characters coming together to create their own holiday traditions—ones that help heal the past and set a strong foundation for the future. And if you're like me, a December romance just puts you in a good mood.
Be sure to check out The Blackwell Sisters series, launching this month and running to December in Harlequin Heartwarming! Which book are you most excited to read, or what piece of writing advice did you most connect to? Share with us in the comments below!