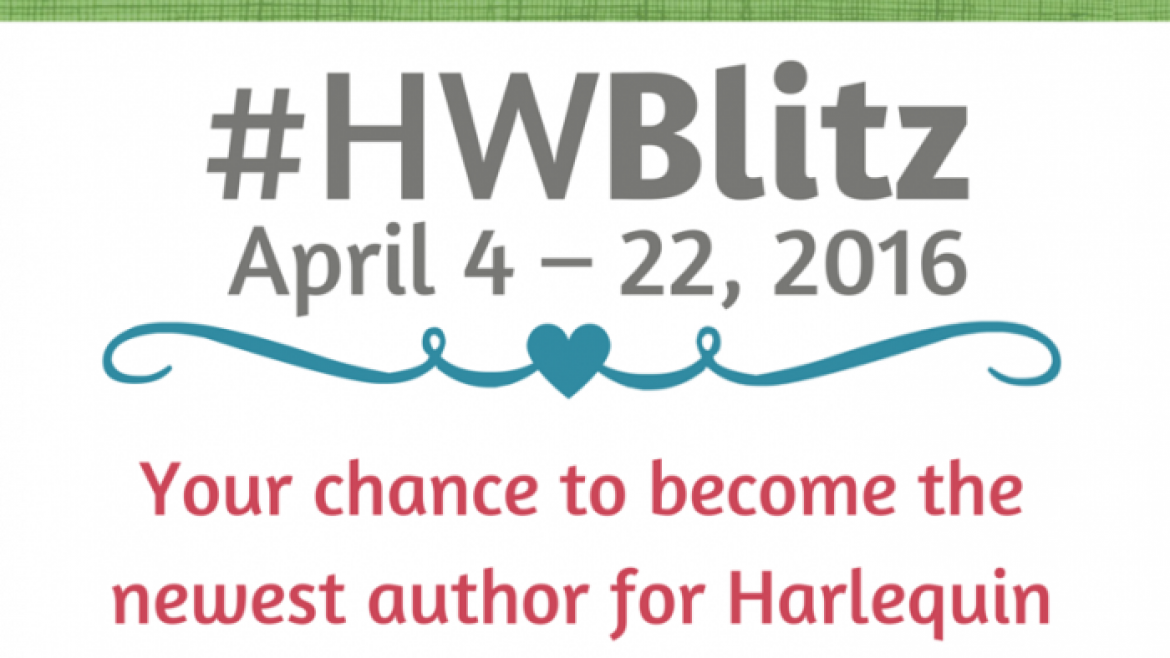 It's full-speed ahead with the Heartwarming Blitz, but we thought we'd take a moment to check in with our authors and get their unique take on the clean, contemporary series!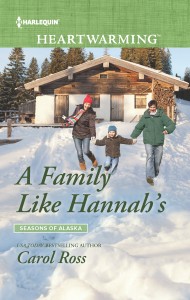 "Heartfelt, heart stirring, hearts breaking but always mending – that's Heartwarming. With the emphasis on feelings and emotion, Heartwarming takes the romance story to a unique level of intensity. As a writer, I love the challenge of trying to capture that special element, beyond the physical, that attracts two people to each other so strongly that they absolutely cannot resist falling in love."
 "I love to write stories about people who take charge of their lives and fall in love while making the most of what they have and what they can do. Harlequin Heartwarming novels are those kinds of stories."
 "I enjoy writing for Heartwarming because it focuses on the emotion of falling in love. Sometimes that love might be difficult to accept, sometimes it might be a gentler journey to acknowledgement. The line allows me to explore falling in love from different angles, which challenges and fulfills me as a writer."
 "Why did an established suspense writer join the Harlequin Heartwarming ranks? That's easy: two main reasons. First, Harlequin Heartwarming provides readers with clean, encouraging books and that is exactly what I want to write. Second, it's a line that allows for variety. My voice is naturally quirky and humorous and Heartwarming allowed me to write in that style and incorporate a bit of mystery along with the romance. It was a breath of fresh air to write for this line, and I can't say enough about the support I received from other Heartwarming authors and the editorial staff. Heartwarming is the perfect name for such an amazing group of people."
 "I love to write for Heartwarming because the stories have depth and room to explore the intense emotions that are at the heart of all meaningful human interaction. These stories are about people like you and me who strive to live decent lives and find ways to overcome the challenges that we all face. They are larger than life, and yet…in the end, they ARE life. Ultimately, Heartwarming novels are books you can trust."

 "I love writing for Heartwarming because I get to focus on emotion and the sweet rush of falling in love. Being a Heartwarming author is like being in a talented, kind, and enthusiastic family!"
"I write for this line because the editors allow a lot of creativity. Because the focus is on the emotional development and conflict, there is diversity and depth in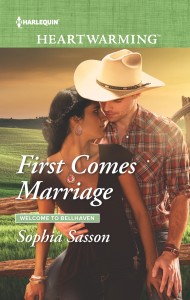 the characters' backgrounds, life experiences, motivations and goals."
 "Writing for Harlequin Heartwarming is the best of all worlds. First off, they're romances (yay!) and second, this line allows me to delve deep into the heroes and heroines' emotional psyches as they deal with issues so many people can relate to. Concentrating on the emotional connections, getting into their heads, into their hearts, has made me (I think) a better writer and storyteller.  I love the challenge of what makes relationships work and the importance of emotional (vs physical) intimacy as my characters work their way through their obstacles and conflicts. For me, there's nothing better than two people falling in love…unless it's writing about it. Harlequin Heartwarming gives me that opportunity."
 "I love writing for Harlequin's Heartwarming line. For one thing, I'm a fan of the books. Heartwarming authors are such nice people with great ideas for unique stories. For another, I'm kind of a sappy person. Love small towns, big hearts, good memories, happy endings and of course, animals. The Heartwarming line gives me a chance to put a spin on the values I cherish most."
 "I was drawn to Heartwarming by its name. I can't think of anything more indicative of romance than that. I love writing the stories because of the depth of emotion and characterization we writers–and in turn the readers–get to explore."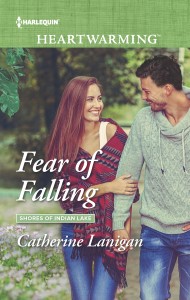 "HEARTWARMING IS MY HEART….and soul.
For anyone starting out in the publishing business, I must say, my hat is off to you, au courage. And good luck.  I've been around the block in this world of books for over thirty-five years, and Harlequin Heartwarming is my home. Sometimes, I feel like Dorothy, seeking Oz, only to find my way back to a land of loving sister authors, who are flowers in the delicate bouquet of my life, and editors who are as brilliant as the stars and cherished more than jewels. Being a Heartwarming author is a blessing to me; to anyone.  No, I'm not effusive. I am exact. Honest and blunt."
 "I'm thrilled to be part of the Heartwarming line, which features books that are wholesome, yet current in dealing with today's very real problems. I enjoy writing for a series that delivers deeply emotional romance stories, along with a dash of humor or action. The editors and everyone working within the series are wonderful. Writing for Heartwarming is this author's dream come true."
 "My favorite thing about writing for the Heartwarming line is focusing on the emotional aspects of two people falling in love while leaving most of the physical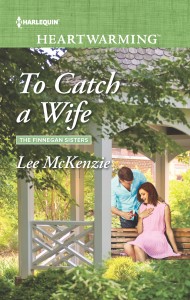 elements to readers' imaginations. I also appreciate the freedom to create settings and characters without being restricted by locations and occupations. Most of all, I'm grateful for the many dedicated Heartwarming readers out there and for the lovely emails they send and the comments they post on our blog. Writers "heart" readers!"
 "Why do I love writing for Heartwarming?  It's about the people.  The editorial team, led by senior editor Victoria Curran, is exceptional and terrific to work with. Our editors continually challenge us to write the very best stories possible.
Heartwarming allows for a wide range of story ideas, from straight romance to romantic suspense, providing variety for the authors and our readers. We can even create a series within the Heartwarming series, encouraging our readers to keep coming back for more!  Yet the stories all have certain core elements that our readers tell us they value.
The stories are wholesome, with strong central characters and interesting settings. The stories have emotional depth with significant internal and external conflicts, but our readers can trust in a satisfying HEA.
Lastly, and for me most importantly, our readers are warm, generous with their feedback and loyal. I'm thrilled whenever I read reviews or receive e-mails or letters from readers telling me they enjoyed one of my books!
Best wishes to everyone entering the submission blitz for Heartwarming. We'd love to have you join our team!"
Thanks to all our authors!
 Are you considering submitting to #HWBlitz?  For tips and other helpful info, visit the following sites for our guest blog posts: So You Think You Can Write, RTReviews, Harlequin Junkie, Dear Author, Barbara Vey, Life with Two Boys and Night Owl Reviews.
For our full series writing guidelines visit: https://harlequin.submittable.com/submit/28677
Ready to submit? Click here!