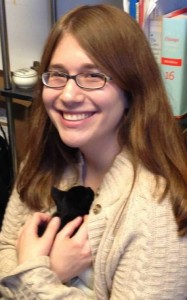 As debut author Amy Woods gets ready for HIS TEXAS FOREVER FAMILY to come out in Harlequin Special Edition in September 2014, her editor, Carly Silver, is also going through this process for the first time with an author. Yesterday Amy told us about titling, here Carly will give an editor's perspective…
What's in a Name?
Deciding on a title can be one of the most difficult, yet fun, parts of this process. It's always entertaining to brainstorm ideas, but it's equally hard to capture the entire essence of a novel in a short phrase. It has to be catchy, yet not too cutesy; it has to be original, but not too bizarre. In the case of Amy's novel, the story had several strong hooks that we knew readers would immediately love: a small-town Texas setting and a hero finding a family and a home.
Amy and I both came up with suggestions that we thought might make good titles. An additional step that other publishers don't often need to consider is our reluctance to reuse a title within the series–and try not to duplicate them within the company. Once we had a few finalists, I then searched through our HERS (Harlequin Editorial Resource System) database to be sure there wasn't another Special Edition with that title, and that it hadn't been used within the past few years by any other line either. In this world of evergreen books, having a title that is both unique and compelling can be difficult–but it can be done, as we proved!
After much deliberation, we finally ended on HIS TEXAS FOREVER FAMILY. This title encapsulates the book in a few short words and gives the readers a hint of the moving story that will appear between its covers. Then, the name was off to Gail Chasan, senior editor for Special Edition, for her approval…and voila! We had a title!
What's in a Cover?
When it came time for Amy to fill out the Art Fact Sheet, she needed little guidance. She did a great job of outlining the story and suggesting scenes that will allow our art department to get an excellent understanding of the novel. She also offered some images from magazines or the web that conveyed the emotions or the poses present in the scene. Giving visual aids to the Creative Art Editor can help get an even better cover.
I can only imagine how difficult it must be to make sure to include every last detail, but trust me—every single one counts! I appreciate the efforts that authors put into the AFS because those translate into making the books' covers as memorable and distinctive as possible.
In addition to filling out the specifics and details of the characters' appearance, the author is asked about the themes, turning points, holidays, emotional moments, settings, time of day, mood and many other elements of the story!
You see, the AFS isn't just used by the art department, but also the marketing department, our reissues team, the customer service group, occasionally the sales department and more. But the second most important users of a detailed AFS is our overseas departments, who often use the AFS to get more information on which titles they want to publish in the individual markets.
Although we'd love for every book to be published in every country, it just can't happen that way. So the various countries will often pick and choose themes and settings and details that will resonate with their readers. If stories with "friends become lovers" work well in a particular program, the overseas editors can read that book's 500-word synopsis in the AFS to decide if that story will be right for their readers.
The AFS elements are also used for some of our specialty reissue programs, which range from western themes to babies. They're also used by our customer service group. That team often receives e-mails from readers asking them to hunt down the titles of long-ago favorite novels, and HERS helps track down those details.
And next we'll talk about revisions!
Thank you, Carly, for your enthusiasm and care in this complicated process! It's not as easy as you think to get the right title and cover, but with input from editor and author it can be done beautifully! We can't wait to see Amy's cover this fall.
Do check out Amy on her website or on Twitter, where she is @AmyWoodsBooks. Her editor is @CarlyASilver on Twitter.