Ever struggled to know how to react to a big revision letter? Do you worry that you won't be able to tackle the revisions, or that it's a sign you should just bin the manuscript and start over?
Well, don't panic! This week, we've rounded up some brave authors to 'fess up how they really feel when a big set of revisions land in their inbox, and what they do next…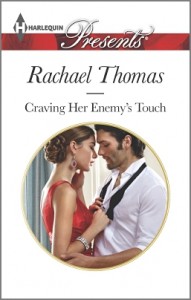 Rachael Thomas, Harlequin Presents
When a big revision letter lands in my inbox, the first think I do is panic. How could I have not seen that? Or how could I let my hero or heroine do that? All sorts of questions rush into my mind. So I print off the letter, read it through and then walk away. I leave it, at least overnight, giving myself plenty of time to think about what needs changing. When I come back I've lost the disappointment that I hadn't got it right and am focused and ready to make the changes required. I read through the letter again, this time highlighting important parts. As I work through my manuscript, I read the letter many times, making sure I know exactly what is required to make my story even better!
Karen Harper, MIRA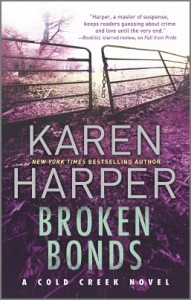 First of all, do no harm.  Do not stab the letter; do not scream, cry or grab the wine bottle in the fridge.  Keep calm.  Read through it once and set it aside until you calm down and get some perspective.
Remind yourself that your editor is a skilled reader.  This does not mean you might not find something in his/her letter you might want to discuss or stand firm on.  If so, be sure to have your reasons and CALMLY present them.
This is not the end of the world.  I've been published since 1982 and have survived several of these "bombshells."  Take things one comment at a time and get back into the ms. to consider them and implement what you can.  Don't be afraid to get more info if something is not clear.
Actually, I have one of these letters waiting for me right now.  I'll do my best and live to write another day.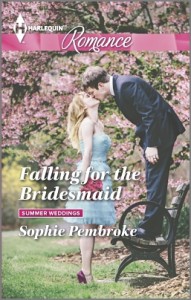 Sophie Pembroke, Harlequin Romance
I find I always go through the same stages, no matter the size of the revisions requested! First is despair – 'how could I possibly have got it so wrong?' Next up is denial – 'actually, this isn't all that bad, if you squint at it in a good light…' Then reality sets in – 'Okay, this is going to take a lot of work. But it's doable. And actually, it's going to make the book a lot stronger.' That's usually the point where I email my editor, thanking her for flagging up all the things that I secretly knew weren't working but wasn't sure why, and guiding me towards some solutions. Sometimes we have a call to chat through the changes, sometimes I just get stuck in on making a revision plan. But the one constant is – she's always right about what needs to change, and the book is always better in the end!
Liz Tyner, Harlequin Historical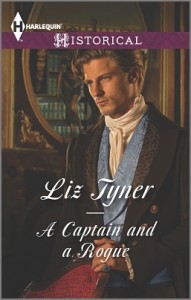 For about a day, I let the comments meander around in my head. Then I read the revisions very carefully to make sure I don't misunderstand them. Re-writing the suggestions in outline form and putting them in chronological order helps, if it's possible. For an overall change needed throughout the story, I think about scenes which could be altered to accomplish this. I might even highlight the comments as they are completed, both on the outline and in the manuscript so I can go back after finishing to double check. For me, it's a one-step-at-a-time process.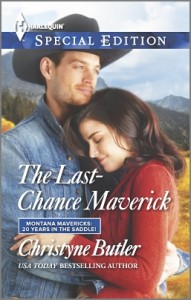 Christyne Butler, Special Edition
Hmmm, let's see. I read it through all the way with a lot of "no way!" and "are you kidding me?" spewing forth, but then I close the email and let it stew a bit, sometimes for just an hour or two or even overnight (depending in the deadline). Then I come back, reread it and admit yeah, most of not all of the changes are for better and get to work, doing the easy stuff first and saving the more difficult for last. Yes, I tend to put off the inevitable.
Susan Carlisle, Harlequin Medical Romance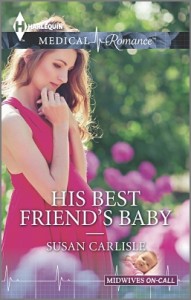 First off, I understand that revisions are part of the process but that doesn't mean I like them. I take a deep breath and read the letter on my laptop then print the revision notes off. That way I can make notes on the paper. I then sleep on them two to three days before I tackle the revisions starting with the easy ones and working through to the more difficult or time consuming ones. I have to admit revisions always make my books better, otherwise, I would truly hate them!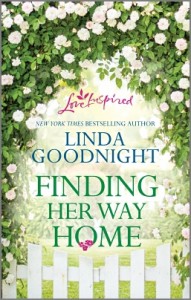 Linda Goodnight, Love Inspired
Ugh. No one loves those, but revisions are sometimes part of the business. My first reaction is always, "What!" And then, I read through the letter and put it away for the day, doing nothing at all while the advice settles into my subconscious.  I've found that stepping back from the letter for a bit helps me regain perspective and calm down a little. Meanwhile, the girls in the basement are doing their job. Then, I get down to the business of making the book better.
Kate James, Harlequin Heartwarming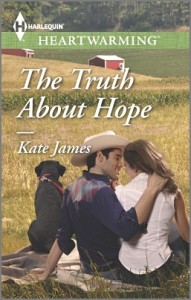 I react with enthusiasm! I am very fortunate to be working with Paula Eykelhof. Her requested revisions always make perfect sense, and my work is stronger because of them. I learn something from her each and every time I receive a revision letter. (Thank you, Paula, for being such a dream to work with!)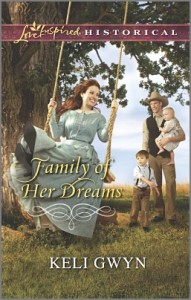 Keli Gwyn, Love Inspired Historical
I received my first revision letter from my editor pre-contract. My chest tightened and I fought a wave of dizziness. Would I be able to adequately address the issues and deliver a revised version of the story strong enough to bring about the long-awaited offer? I did, but I still had to perform a second round of revisions post-contract. Through the process, I learned that Emily Rodmell really knows her stuff. When I received the revisions on my second book, I only had a two-minute meltdown, and then reason returned. I reminded myself that Emily's suggestions make my stories much better. To my surprise, fear gave way to eagerness. I dove into the revisions determined to make that story shine. I'm sure I'll experience moments of doubt throughout my writing career, but I can honestly say I no longer dread revision letters.
We hope you've found this insight into authors' minds interesting (we certainly did!) and useful. And thank you very much to all the authors who contributed!
If you enjoyed this post and want to read more 'Author Confessions', check out this post on how authors tackle the dreaded first chapter!