WHAT IS CARINA PRESS?
Carina Press is the digital-first, adult single-title imprint of Harlequin Books. Led by Editorial Director Angela James, the Carina Press team has several decades of combined experience in digital marketing and publishing. Carina Press is dedicated to delivering a professional publishing experience to authors while finding new voices for readers.
Meet the full team at Carina Press!
WHAT WE'RE SEEKING DURING SYTYCW…
Carina Press is seeking submissions in the following romance subgenres during SYTYCW 2015:
Carina Press is always looking for genre mash-ups, new hooks, exciting plots, unique characters and interesting twists on established popular-romance themes and tropes (marriage of convenience, cowboys, friends to lovers, billionaires, shifters, secret babies and more). We are interested in seeing your fresh interpretation on these tropes and themes. The only limit is your imagination! See our full SYTYCW submission guidelines here: https://carinapress.com/blog/carina-press-sytycw-submission-guidelines/
We're not seeking…
Young adult novels
Nonfiction
Women's Fiction
Inspirational Romance
Poetry
TOP 5 REASONS WHY YOU SHOULD CONSIDER CARINA PRESS:
Unparalleled EDITOR/AUTHOR RELATIONSHIP: With a combined 50 years in the business, excellent and unmatched reputations across the industry, and a proven track record, Carina Press editors have the knowledge, experience and passion to take authors from debut to bestseller. We provide thorough content and line editing, building close relationships with our authors and providing valuable insights on how authors can develop their stories and grow their careers.
BRINGING AUTHORS INTO THE PUBLISHING PROCESS: The Carina Press team involves authors in the process of publishing their books more than any other publisher. Authors are given access to team members across departments, offered collaborative input on covers, copy, excerpts, back matter, marketing and PR. Weekly author emails provide behind-the-scenes updates, and our 100-page author welcome kit offers information and answers to questions across the business.
DEDICATED AUTHOR SUPPORT: All Carina Press authors receive ongoing social media, marketing, publicity and career training support. With how-to resources and promotional materials, we'll help you maximize your author presence and platform. Not only is the whole Carina Press team here to help you, but authors can connect in dedicated online author groups and learn invaluable tips and tricks to connect with readers. Carina Press authors also benefit from the Harlequin Author Network, a ground-breaking online portal that provides authors with access to weekly sales figures, online royalty statements, and more.
MARKETING EXPERTISE: All Carina Press titles have a strong presence on CP digital/social media properties as well as opportunities for online and print marketing in genre-specific venues. Providing professional covers, consistent, competitive packaging and captivating back cover copy, our marketing team is dedicated to getting your book in front of the right audience.
REACHING READERS: Harlequin is the publisher with the closest connection to its readers through its brand, reader service, and online communities. Carina Press takes this commitment to readers one step even further. Carina relishes/focuses/something on one-to-one encounters with readers whether online, at a conference or at a bookstore. We listen and respond. There is no group more plugged in to what readers want and actively acquiring and marketing those books.
Frequently Asked Questions
Why do authors choose Carina Press?
Carina Press is a joint effort between publisher and author—from acquisition through publication and for the life of your book, you'll benefit from our unequaled editorial expertise and dedicated marketing while retaining control of your brand. Our approach to publishing is that of a partnership in every sense of the word, with author input a vital component of our business model.
How does the Carina Press business model differ from other Harlequin imprints?
Carina Press does not offer an advance; authors are compensated with a higher royalty rate.
Carina Press books are sold DRM-free where possible.
Digital-first distribution model gives us greater flexibility in the type of content we can publish; we have the ability to respond quickly to market trends and embrace new and developing genres.
Accelerated speed to market allows us to get your books to your readers as soon as possible, while still maintaining high-quality marketing and pre-promotion.
How do Carina Press authors benefit from being published by a Harlequin imprint?
Carina Press utilizes the Harlequin resources, team expertise and global distribution: our titles have been published in print in North America and overseas, by the Reader Service book club, and made available as audiobooks; our books are marketed and sold side-by-side with the other Harlequin imprints. With Carina Press, you get the small-business feel of working intimately with our team, while having the might of a large publisher behind your book and career.
Do Carina Press authors work with an editor?
Carina Press goes through the same rigorous acquisition and editorial development processes as traditional print publishers, and we pride ourselves on our exceptional editorial support. (Just ask our authors!) . You will work with and develop a relationship with a highly-skilled, experienced editor during the content and line editing phase. Your editor will then help guide your manuscript through copy edits & proofreading.
Read more fun Carina FAQs at the Carina Press blog.
A NOTE FROM EDITORIAL DIRECTOR ANGELA JAMES
In 2009, we started what would become the first among many digital-first imprints at traditional publishing houses. At that time, we set out to become not just the first, but the best, and when I look at what we've accomplished today, I feel confident in saying we've done that.
At the time I said, "Every day in digital is a new adventure, but you can trust your work with a team who loves digital and has proven we're not only on the edge of this changing publishing world, but we'll lead the way for others who follow."
Our love of working in a collaborative environment with authors, our passion for books, and our drive to succeed in a competitive industry have helped us move Carina Press from an imprint that was first among its kind to an imprint others look to emulate.
Today, our promise and commitment to authors continues to be that we'll always rise to the next challenge, strive for excellence in how we publish your book, and work tirelessly both for and with you to deliver excellent and unique stories to our mutual customer, the reader.
I hope you'll join the Carina Press team and allow us to do what we do best with your work: publish amazing books.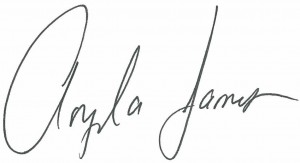 To learn more about Carina Press and all we have to offer, visit us at CarinaPress.com, follow us on Twitter @CarinaPress and check out our Facebook page.